Paperback reviews: Kolymsky Heights by Lionel Davidson, Can't and Won't by Lydia Davis, Congo by David van Reybrouck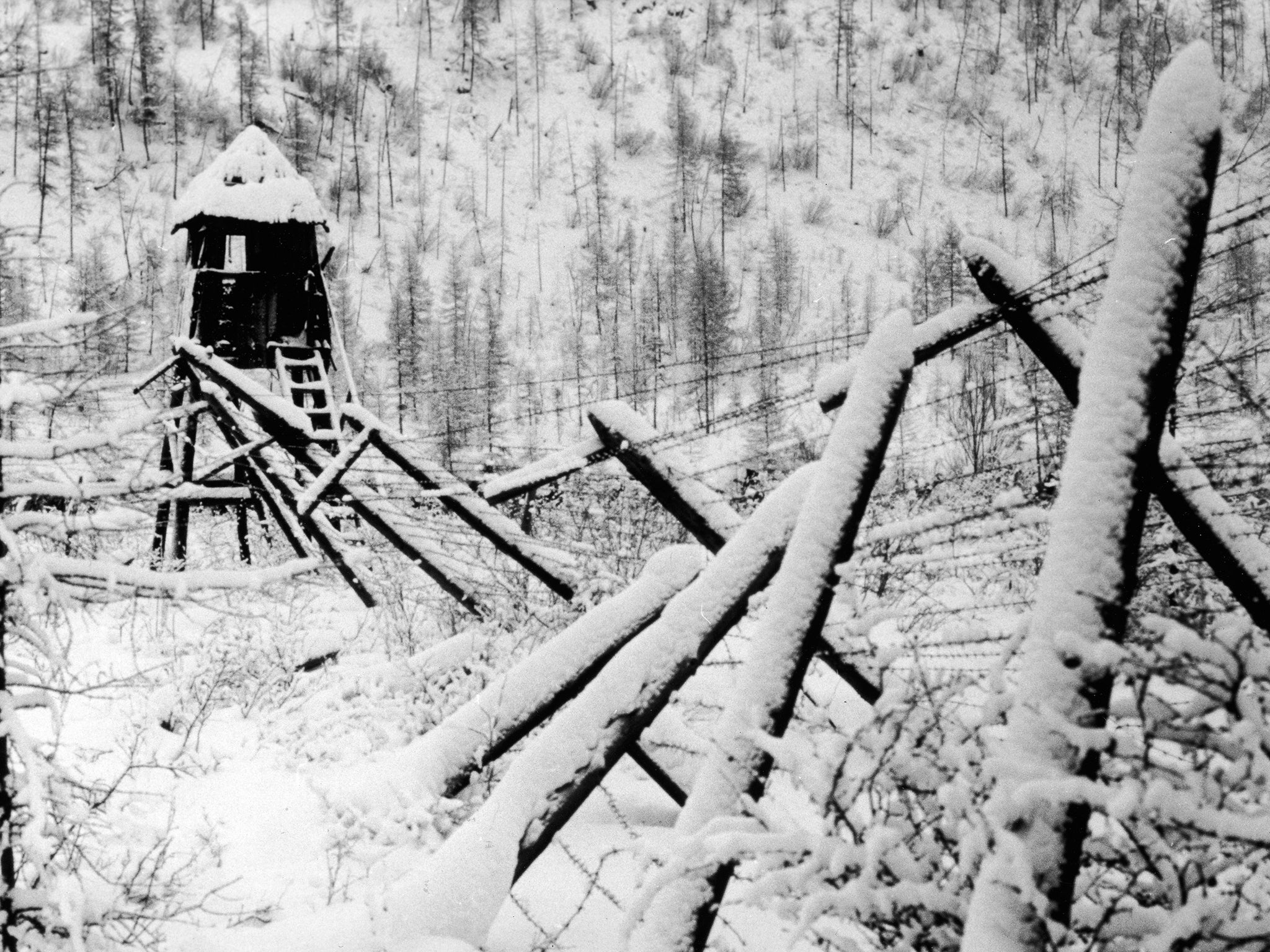 Kolymsky Heights by Lionel Davidson
Faber & Faber £8.99
I have started to get a bit tired of thrillers. There are so many of them, and after you've read a few dozen they start to seem almost indistinguishable. What a welcome surprise, then, to read this reprint of Lionel Davidson's peerless 1994 novel Kolymsky Heights. Davidson is one of those writers, like Raymond Chandler, who wrote proper literature that just also happened to be genre fiction.
The form of Kolymsky Heights follows that of the classic quest, as Philip Pullman points out in his perceptive, appreciative introduction. Dr Johnny Porter – a native American from the Gitksan tribe in Canada, who has a PhD in anthropology and is fluent in the language of every tribe in his region, as well as English, Russian, Korean, and Japanese, and who teaches himself several tribal languages of Siberia in a matter of days – receives a message by a circuitous route from an ageing scientist at a top secret research institute.
Can Porter come to see him? A momentous scientific discovery is to be imparted, while there is still time. The difficulty: the institute is in the bitter wilds of Siberia, and zealously guarded by the Russian military.
The lengths to which Porter goes to get in, and then to get out again, are incredible, drawing on his skills not just as a linguist but as a tactician, engineer, master of disguise, deadly fighter and, when he gets the opportunity, lover. He's as cunning as a fox and as a tough as a bear. And the scientific secret? Well, there turn out to be three of them, and any one would be a worthy goal for a quest.
Few novels are as scientifically or philosophically enthralling as this; few have such a wonderful sense of place. Or such a charismatic hero, or such well-drawn and complex supporting characters. Pullman says he has read it four times, and I can see why.
*****
Can't and Won't by Lydia Davis
Penguin £9.99
If you don't know Lydia Davis's quiet, quirky little stories, this is an excellent place to begin. Here are 122 short stories – and short means short. None is longer than a few pages and many only a few lines. "Contingency (vs. Necessity)" can be quoted in its entirety: "He could be our dog. But he is not our dog. So he barks at us."
There is a slightly fuller return to the same theme in "Contingency (vs. Necessity) 2: On Vacation": "He could be my husband. But he is not my husband. He is her husband. And so he takes her picture (not mine) as she stands in her flowered beach outfit in front of the old fortress."
Some are reports of dream fragments. Some play literary tricks in the manner of Perec or Queneau; one uses (almost) no vowel other than "a", while another comes in two versions, with the order of sentences reversed. Here you can learn why a bad novel can be an old friend, or watch a ladybug make a decision.
These tiny tales glint like haiku. Even the titles have a kind of poetry: "The Language of Things in the House"; "Swimming in Egypt"; "Old Woman, Old Fish".
*****
Congo by David van Reybrouck
Fourth Estate £12.99
A big, fat, rich, readable tome on a country that's larger than western Europe, Congo is the biography of a turbulent nation, told largely by the Congolese themselves. David van Reybrouck interviewed hundreds of Congolese, including one ancient who claimed to have been born in 1882 (astonishingly, his recollections seemed to bear this out). The colonial rule of the Belgians, the arrival of Stanley, the missionaries, the bloody rubber-trade, decolonisation, Mobutu's reign and the rise of Congolese nationalism, civil war, and the Congolese emigré experience: it's all here. It's often a tragic and violent history, but the book is alive with stories, and Reybrouck's love of the nation and its people comes across strongly.
****
God's Traitors by Jessie Childs
Vintage £9.99
A rich slice of Tudor/Stuart history, God's Traitors recounts the story of the aristocratic Vaux (rhymes with "corks") family, who were prominent Roman Catholics when it was not altogether safe to be so. It is a tale of plots and priest-holes, networks of spies, torture chambers, and of a remarkable family. The story focuses first on William Vaux, patriarch of the family, and his son Henry, a poet and an operative of the Catholic underground, and then on the women of the family, especially Anne, who was imprisoned and interrogated over the Gunpowder Plot. It's a testament to the bravery of Catholic families living under persecution; and a salutary reminder of how lucky we are to live in a liberal, secular age.
***
The Very Model of a Man by Howard Jacobson
Studio 28 ebook £2.99
This early novel by Howard Jacobson tells the story of the biblical Cain, in two alternating narratives: first-person recollections by Cain of his relationships with God, his parents and his brother Abel; and a third-person narrative, post-murder, set in Babel where Cain is an itinerant storyteller.
There's a strange sense of a young world still full of the magic of creation, where the very clay teems with the germs of life. The prose is rich, full of biblical and literary allusions; and Jacobson certainly has one hell of a vocabulary.
To me, though, it all felt rather overheated; I got the sense that the author was more interested in fine writing than in the story he was telling. Joseph Heller did this sort of thing better in God Knows.
***
Join our commenting forum
Join thought-provoking conversations, follow other Independent readers and see their replies