Paperback reviews: The Longest Fight by Emily Bullock, Fire Flowers by Ben Byrne, The Bull From the Sea by Mary Renault
Emily Bullock's debut The Longest Fight is a fine addition to the canon of boxing literature.
David Evans
Thursday 16 April 2015 14:22 Comments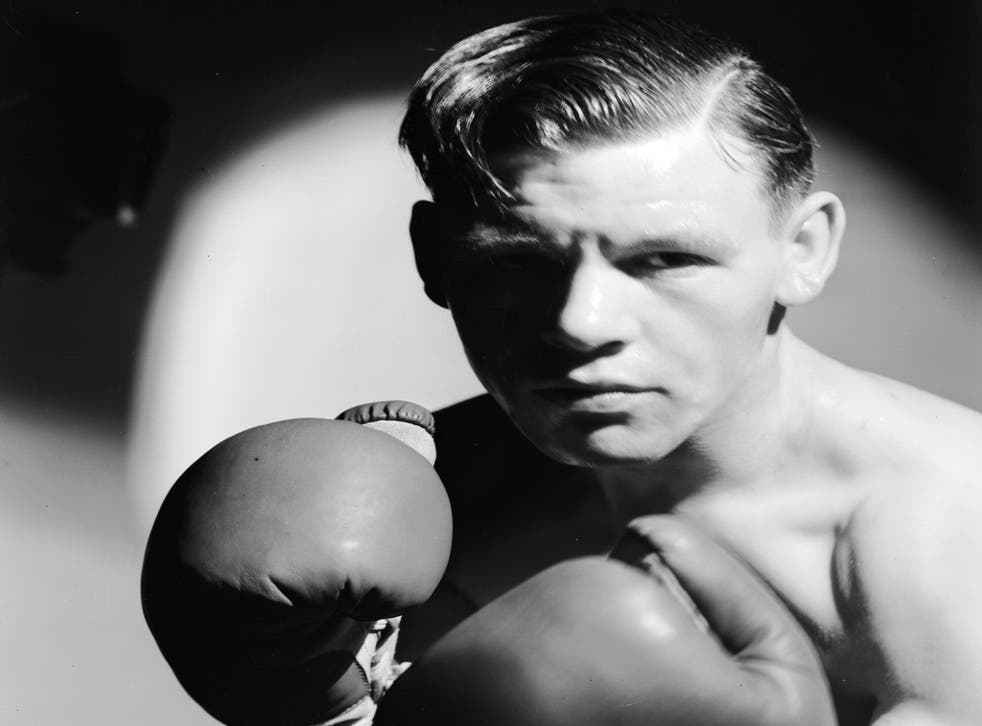 The Longest Fight by Emily Bullock
Myriad Editions £8.99
"Boxing," the great champion Joe Frazier once quipped, "is the only sport you can get your brain shook, your money took, and your name in the undertaker book." Boxing's high stakes make for rich fictional territory, and novelists from Ernest Hemingway to Vladimir Nabokov to Joyce Carol Oates have been drawn to it. And now we have Emily Bullock's debut The Longest Fight, a fine addition to the canon of boxing literature.
At its centre is Jack Munday, a fighter turned manager, who stalks the grimy streets of 1950s London in search of local talent. In Frank Bull, a quiet redhead with a lightning left hook, he finds a potential champion. But as Frank rises through the ranks other promoters are eager to poach him – and a romance between Frank and Jack's young sister, Pearl, threatens to drive a wedge between manager and star.
Like all great boxing novels, The Longest Fight is really about the fragility of masculinity: in Jack's mind his failure as a young boxer will always be associated with his inability to stand up to his abusive father. But Bullock makes a welcome break with tradition in also giving due attention to female characters, a rare courtesy in a male-dominated genre. Pearl and Georgie, Jack's barmaid girlfriend, are as prominent here as the grizzled trainers and shady promoters.
Nevertheless, this is Jack's story, and Bullock cleaves close to his perspective, cleverly rendering the landscape of post-war London with a pugilist's eye: "Pink clouds leaked across the sky … like streaks of blood tingeing a water bucket." Jack has his brain shook and his money took – but retains his faith in the sport right to the end. And Bullock too, is alert to boxing's nobility, as well as its barbarity, in this grittily impressive first novel.
****
Fire Flowers by Ben Byrne
Europa Editions £10.99
Ben Byrne's excellent first novel, set amid the blasted landscapes of post-war Japan, tells the stories of four, very different protagonists. Hal Lynch is a photographer working on a US military newspaper who sets out to document how the atomic bomb has poisoned Hiroshima. Satsuko Takara and her brother, Hiroshi, were separated during the American attacks on Tokyo and must find ways to survive on its ruined and crime-ridden streets. And Osamu Maruki is an aspiring writer who returns from military service in the South Pacific to document life at home.
It's tempting to compare Fire Flowers to the recent work of David Peace – another British author who has taken to fiction to explore the moral complexities of the US occupation of Japan. But Byrne is very much his own writer — his prose lavish, his characterisation acute. Though he skilfully interweaves the strands of his narrative, he wisely avoids tying them together too neatly. The result is an impressive and nuanced account of a dark moment in history – and a promising literary debut.
****
The Bull From the Sea by Mary Renault
Virago £8.99
In The Odyssey and The Iliad, Homer uses the phrase "wine dark" to describe the sea, which has puzzled scholars for centuries. Perhaps Homer was colourblind, or quaffed blue wine – whatever the answer, the mystery suggests how different the Ancient Greeks' world was from our own. Mary Renault's genius lay in her ability to conjure that otherness in her writing about the ancient world. The Bull from the Sea (1962) follows the warrior Theseus on his return home from his travels, whereupon he becomes king, battles, then falls in love with, an Amazonian queen, and skirmishes with the Scythians. Throughout, Renault evokes the profound strangeness of this world in which Gods and monsters are present in everyday consciousness.
****
The Invention of Exile by Vanessa Mankoon
E world £8.99
Connecticut, 1913: Austin Voronkov is a Russian immigrant who falls in love with Julia, his landlady's daughter. But when he is wrongly accused of anarchist sedition and thrown out of the country, the young couple are forced move to Russia, then to France and Mexico, hoping that they will eventually make it back to America. Manko's first novel occasionally suffers from a lack of forward momentum. But at its best, she movingly evokes Austin and Julia's partings and reconciliations. Perhaps in a conscious echo of "Trieste-Zurich-Paris", the itinerary that brings a close to Joyce's Ulysses, Manko's sentences often break down into lists of places, a sort of impacted geographical poetry that evokes exile's restless rhythms.
***
The One & Only by Emily Giffin
Hodder £7.99
The protagonist of Emily Giffin's latest bestseller is Shea Rigsby, an aspiring sports journalist in the small town of Walker, Texas. After the mother of her best friend, Lucy, succumbs to cancer, she grows close to Lucy's father, Walker's legendary football coach. To her dismay, she finds herself falling in love with him. Giffin's knowledge of American football lends some authentic detail, but the plot is of the predictable will-they-won't-they variety. Taking a break from the prefab prose, I noticed that the cover of the book is emblazoned with a line of praise from Vanity Fair, comparing Giffin – a writer who sees fit to use the word "winningest" with no apparent irony – to Jane Austen. At which point I threw it out of the window.
**
Register for free to continue reading
Registration is a free and easy way to support our truly independent journalism
By registering, you will also enjoy limited access to Premium articles, exclusive newsletters, commenting, and virtual events with our leading journalists
Already have an account? sign in
Join our new commenting forum
Join thought-provoking conversations, follow other Independent readers and see their replies