Photography book review: Strangers in the Light, By Catherine Balet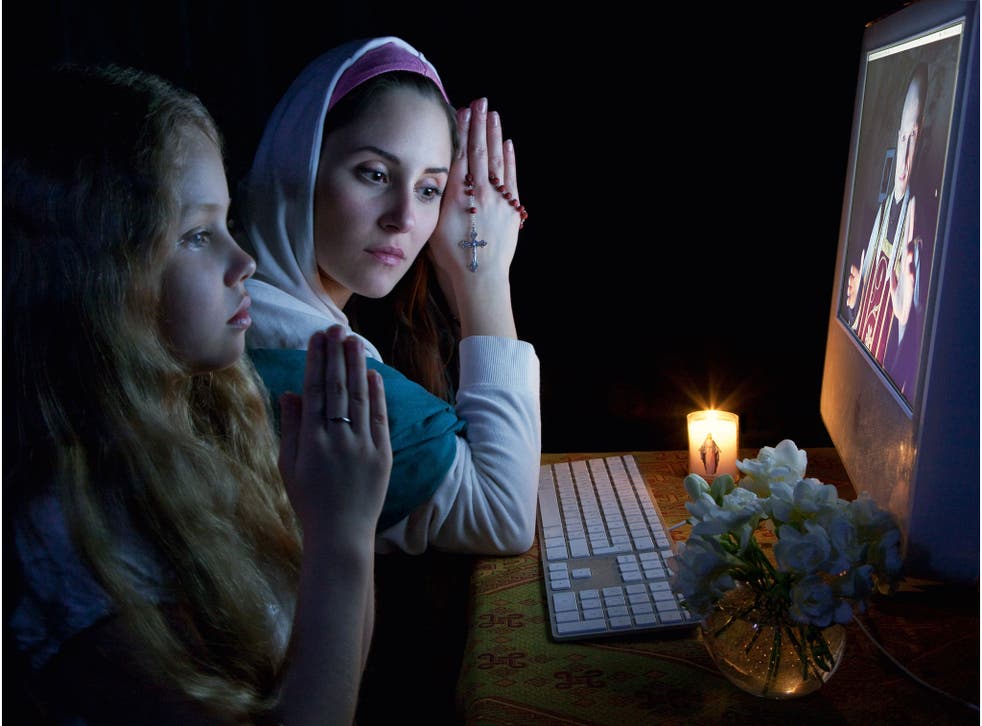 Inspired by a beautiful and painterly scene that she witnessed on a lonely moonlit beach one summer night, of a young couple taking a self-portrait on a mobile phone, the French photographer Catherine Balet set out to capture the specific spectral quality of the light that she sees emitted by our computer screens and electronic devices: "The chiaroscuro of the 21st century".
Her Strangers in the Light series couples Old Masters and new technology. Not to parody but "to form a correspondence" between the heritage and classicism of the visual arts and the shiny, new but ephemeral digital realm.
Although they are witty, and have a calm and studied beauty, there is also something vacant and forlorn about these pictures. In the same way that the subjects of classical portraiture are so often found alone, or caught in a private moment, so Balet's models are mesmerised and isolated by the digital light; miraculously linked, via technology, to other spaces, time zones, and people, but therefore in some important way absent from the here and now.
Register for free to continue reading
Registration is a free and easy way to support our truly independent journalism
By registering, you will also enjoy limited access to Premium articles, exclusive newsletters, commenting, and virtual events with our leading journalists
Already have an account? sign in
Register for free to continue reading
Registration is a free and easy way to support our truly independent journalism
By registering, you will also enjoy limited access to Premium articles, exclusive newsletters, commenting, and virtual events with our leading journalists
Already have an account? sign in
Join our new commenting forum
Join thought-provoking conversations, follow other Independent readers and see their replies