Rain by Melissa Harrison, book review: Turning up the power shower
Harrison renders the familiar strange by visiting the British countryside in the rain
James Attlee
Thursday 03 March 2016 17:54 Comments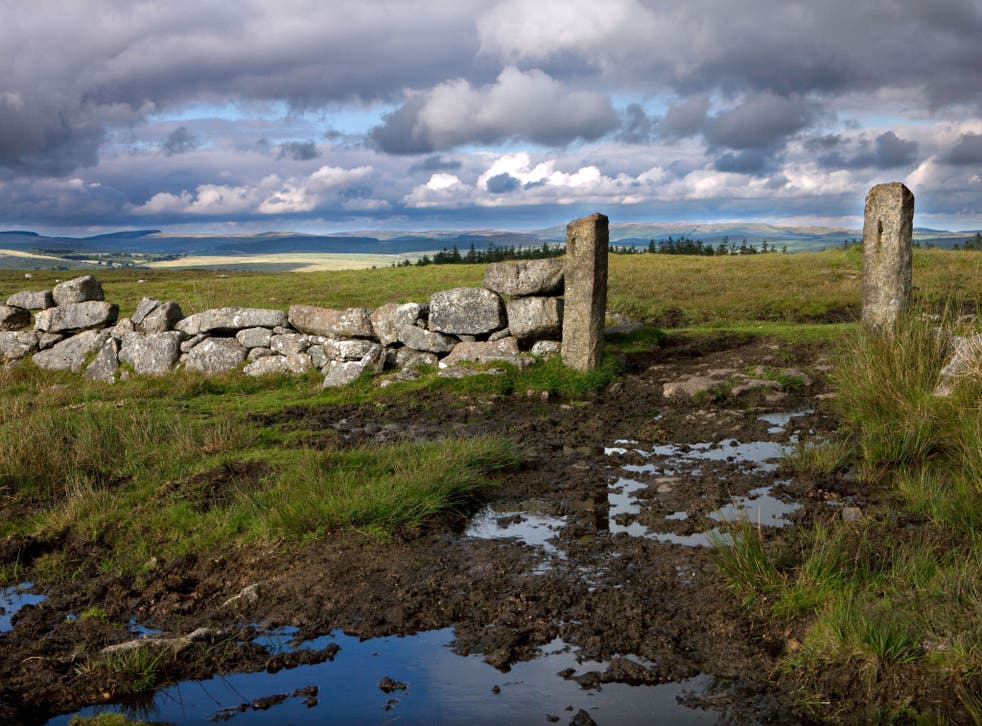 The nature writer located on home territory requires a lens through which to render the familiar strange, investing it with interest and meaning. Melissa Harrison's central idea is to go into the countryside in the rain, when everyone else has scurried inside for shelter. The English landscape is of course shaped by our wet and blowy climate and the book begins with reports of the destruction and deaths resulting from flooding in the winter of 2013/14, but this is really as far as any drama goes.
The author lives, we learn, in a south London flat with a blocked gutter that seeps damp through the wall in wet weather, a reminder of the power of nature, albeit on a domestic scale. From London, Harrison journeys by car and train east to the Fenlands, south to the chalk stream of the Darent in Kent and west to Shropshire and Dartmoor. In these locations she takes walks in drizzle (a term a meteorological glossary included as an appendix informs us is "fine precipitation with droplets less than 0.5mm in diameter"); in rain ("precipitation with droplets 0.5mm. in diameter or more"); and in a cloudburst ("sudden, intense rainfall of short duration").
Culture news in pictures

Show all 33
Fortunately she has taken on board fell-walker Alfred Wainwright's dictum that "there's no such thing as bad weather, only unsuitable clothing". A holiday in Cumbria togged out in hiking gear is a revelation, as she and her partner are "dry and warm inside our clothes"and even the "muffled sound of guns" on one of her walks reaches her ears over "the constant patter of rain on our waterproof hoods".
This insulation from the elements slightly undermines her stated aim that in writing a book about rain she will have to "get used to getting wet". It is also, perhaps, a signal of a greater disconnection, one symptomatic of the contemporary condition. While the sight of tractors working the land gives her "a warm feeling, something primordial and bucolic", she admits she is baffled as to what is actually going on.
"Modern cropping has become more complicated, more scientific and perhaps more opaque" – not what she associates with her "old Ladybird books, with their watercolour illustrations and talk of sowing and ploughing and harvest time". Perhaps, like Ladybird books themselves, the countryside has mutated into something altogether less innocent when her back was turned.
While she can name arable crops once they have sprouted she cannot recognise many of the legumes or vegetables growing in the fields, or distinguish between the swedes and sugar beet left out on the surface of the ground, to what mysterious end she doesn't know. She also chooses to ignore the impact "scientific" agricultural practices have on the flooding she mentions at the beginning of her book. Instead she describes plants, flowers, insects and birds she encounters on each walk in poetic and vivid detail, interweaving her descriptions with childhood memories and extracts from literary and historical sources.
As seems to be the current custom in English nature writing the book includes a glossary of words used for rain, at least some of them collected from Victorian books on meteorology, local lore and dialect listed in the bibliography and therefore presumably long vanished from current usage. There are pleasures to be had in these fossickings. (My favourite discovery in Rain was "petrichor"–the name for the smell released by dry earth after a shower.)
At its best, nature writing imparts new understanding as well as lyrical description: otherwise it runs the risk of repackaging the rural landscape into a sensory stage set on which to play out our nostalgia for a better world.
Faber, £12.99. Order at £10.99 inc. p&p from the Independent Bookshop
Register for free to continue reading
Registration is a free and easy way to support our truly independent journalism
By registering, you will also enjoy limited access to Premium articles, exclusive newsletters, commenting, and virtual events with our leading journalists
Already have an account? sign in
Join our new commenting forum
Join thought-provoking conversations, follow other Independent readers and see their replies