Review and excerpt: Joyland, By Stephen King
Welcome to Stephen King's 'Joyland'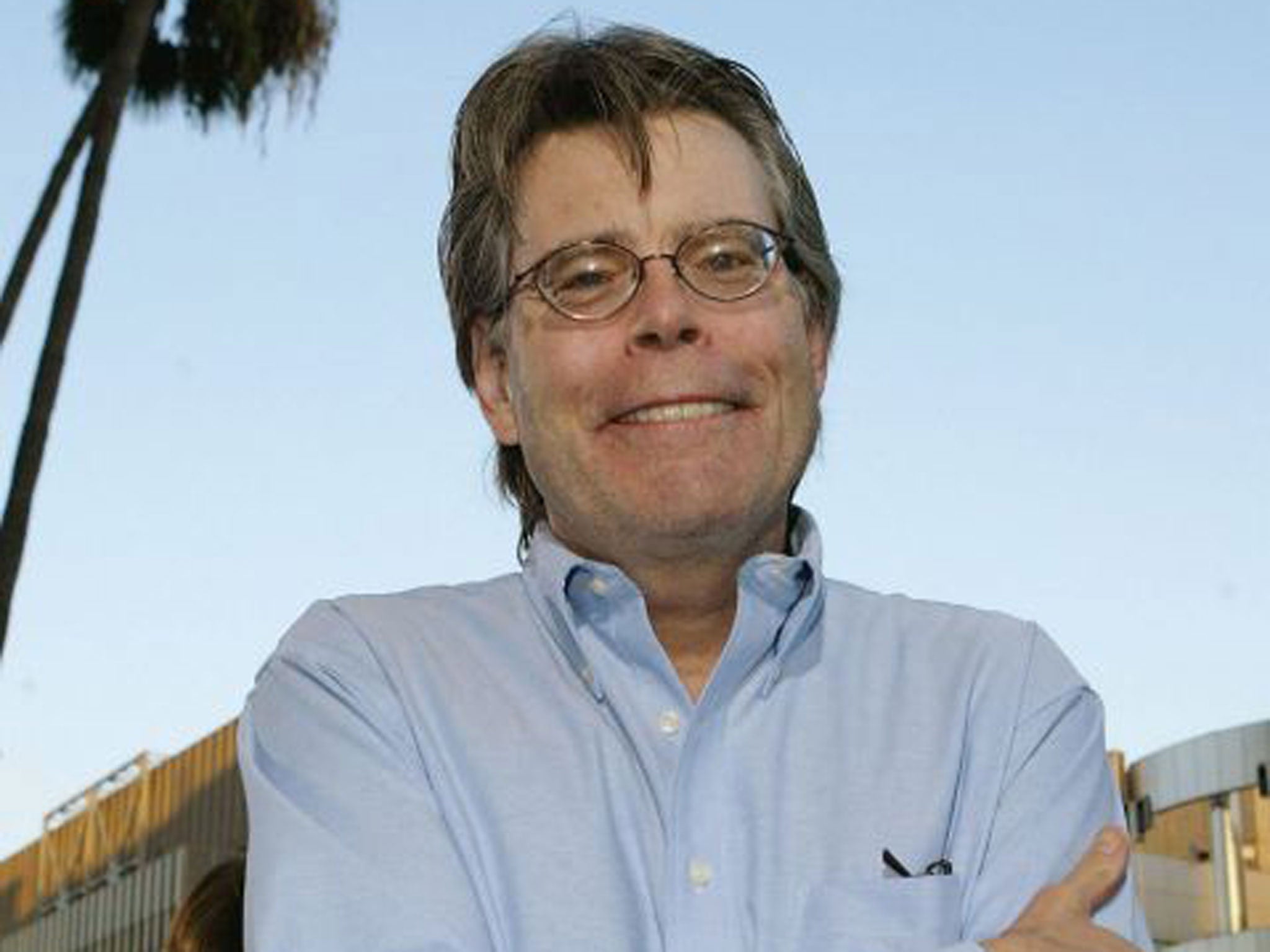 Reading Joyland, which by Wikipedia's reckoning is Stephen King's 56th novel, put me in mind of a discussion I heard on a pro-scepticism podcast, in praise of Scooby-Doo. Every episode, Scooby and the gang would investigate the goings on at some reputedly haunted fairground or other, only to discover a rational explanation, and that the ghoul was only the fairground's caretaker in a rubber mask. King, of course, has no such commitment to rational explanations, but for much of Joyland he treads a careful path between the commonplace and the otherworldly.
It's a Bildungsroman narrated by Devin Jones, a sixty-something writer from Maine, looking back on the summer of 1973 when he was a lovesick greenie with "a really bad case of the twenty-ones". A "greenie" is what the full-time carnival workers – the carnies – at Joyland amusement park, in Heaven's Bay, North Carolina, call the college kids who swell their ranks for the summer season.
Devin learns a lot that summer, including the Talk: a rich and humorous lingo that appeals to the aspirant writer in him – and is very likely what brought King to the fair too. A "ride-jockey" controls the rides, while the punters are called "rubes" – although only out of earshot. The Ferris wheel is a "simp-hoister" and the shooting gallery a "bang-shy". A lot of this, King notes in an afterword, he found in The Dictionary of Carny, Circus, Sideshow & Vaudeville Lingo; the rest he made up himself. And you can't tell which is which because King is a sort of pop-culture folklorist, whose prose is always well stocked with neologisms, Americana and wonderfully informal turns of phrase. When he writes that Dev drives "a clunker Ford" or that "Lane saw me and tipped his derby widdershins", that isn't the Talk; that's just good old-fashioned lively writing.
Fortune tellers are called "mitts", and Joyland's is a Brooklyn Jew called Rosie Gold. She may or may not have the same gift that Danny had in an earlier Stephen King book, only here it's called the Sight instead of the Shining. One thing's for sure: she won't go near the "spook palace", for fear that it is genuinely haunted. "What's a self-respecting amusement park without a ghost?" says one of the ride-jockeys with a wink.
So, "Is it really a ghost story?" Dev asks a local repository of Joyland lore. And it's the same question that haunts so much of King's work. Is this all there is, or do they sometimes come back? "I've never been in that damn funhouse, so I don't know," she tells him. "But it's a murder story. That much I am sure of." Unfortunately, there isn't a lot of suspense, detective work, or peril, there are too few suspects, and when the Funhouse Killer is finally unmasked, ahead of a highly cinematic showdown at the top of the simp-hoister, the revelation frankly feels like an "Ikey Heyman" – a cheat.
But if King seems not much interested in the specifics of his own murder-mystery – the whodunnit or why – it might be because he's tilting at universal concerns. He uses a corny plot and stock characters to get at the feelings and fears that coalesce in the collective consciousness. And Joyland describes being young with the necessary vigour, and the slow agony with which a broken heart heals with the necessary tenderness. It's explicitly a novel about false appearances, but the feelings are real.
And, here, we present the opening two pages ...
"I had a car, but on most days in that fall of 1973 I walked to Joyland from Mrs Shoplaw's Beachside Accommodations in the town of Heaven's Bay. It seemed like the right thing to do. The only thing, actually. By early September, Heaven Beach was almost completely deserted, which suited my mood. That fall was the most beautiful of my life. Even forty years later I can say that. And I was never so unhappy, I can say that, too. People think first love is sweet, and never sweeter than when that first bond snaps. You've heard a thousand pop and country songs that prove the point; some fool got his heart broke. Yet that first broken heart is always the most painful, the slowest to mend, and leaves the most visible scar. What's so sweet about that?
Through September and right into October, the North Carolina skies were clear and the air was warm even at seven in the morning, when I left my second-floor apartment by the outside stairs. If I started with a light jacket on, I was wearing it tied around my waist before I'd finished half of the three miles between the town and the amusement park.
I'd make Betty's Bakery my first stop, grabbing a couple of still-warm croissants. My shadow would walk with me on the sand, at least twenty feet long. Hopeful gulls, smelling the croissants in their waxed paper, would circle overhead. And when I walked back, usually around five (although sometimes I stayed later – there was nothing waiting for me in Heaven's Bay, a town that mostly went sleepybye when summer was over), my shadow walked with me on the water. If the tide was in, it would waver on the surface, seeming to do a slow hula.
Although I can't be completely sure, I think the boy and the woman and their dog were there from the first time I took that walk. The shore between the town and the cheerful, blinking gimcrackery of Joyland was lined with summer homes, many of them expensive, most of them clapped shut after Labor Day. But not the biggest of them, the one that looked like a green wooden castle. A boardwalk led from its wide back patio down to where the seagrass gave way to fine white sand. At the end of the boardwalk was a picnic table shaded by a bright green beach umbrella. In its shade, the boy sat in his wheelchair, wearing a baseball cap and covered from the waist down by a blanket even in the late afternoons, when the temperature lingered in the seventies. I thought he was five or so, surely no older than seven. The dog, a Jack Russell terrier, either lay beside him or sat at his feet. The woman sat on one of the picnic table benches, sometimes reading a book, mostly just staring out at the water. She was very beautiful.
Going or coming, I always waved to them, and the boy waved back. She didn't, not at first. 1973 was the year of the Opec oil embargo, the year Richard Nixon announced he was not a crook, the year Edward G Robinson and Noël Coward died. It was Devin Jones's lost year. I was a 21-year-old virgin with literary aspirations. I possessed three pairs of bluejeans, four pairs of Jockey shorts, a clunker Ford (with a good radio), occasional suicidal ideations, and a broken heart.
Sweet, huh?"
Excerpted from 'Joyland' by Stephen King, published by Hard Case Crime. Copyright © 2013 Stephen King.
Join our commenting forum
Join thought-provoking conversations, follow other Independent readers and see their replies