Silence by Anthony J Quinn, book review: An irresistible crime drama that captures the spirit of Belfast
Quinn quickly makes us forget that we have met the likes of solitary detective Celcius Daly a hundred times before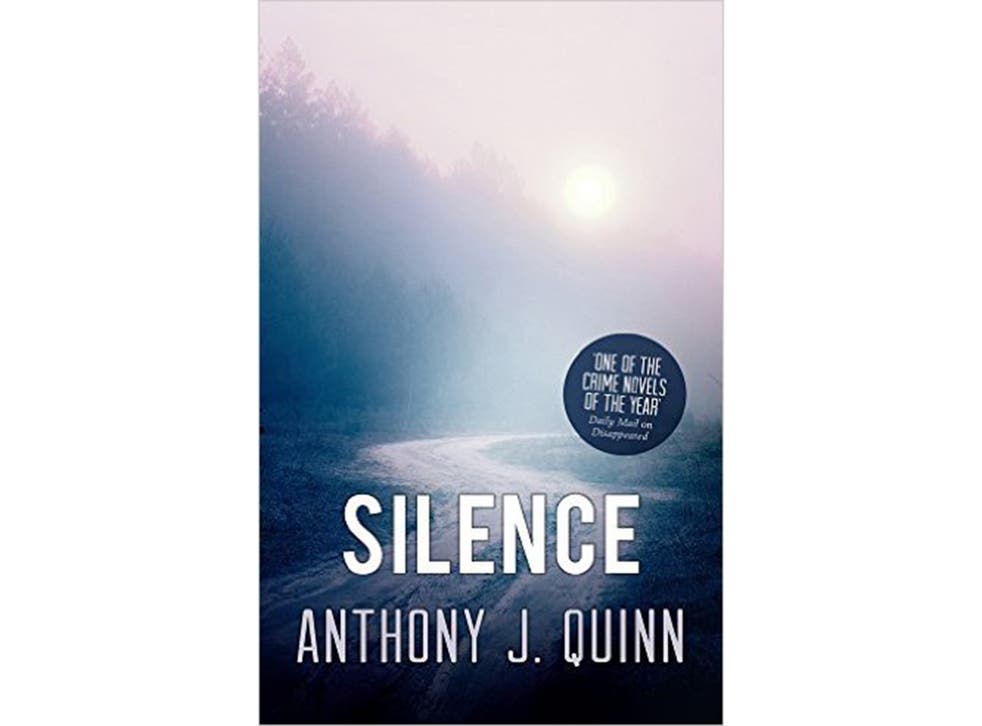 The "Spirit of Place" (or "Genius Loci" as the ancient Romans had it) might be said to hover over the best fiction, literary or otherwise – and the most astute writers are well aware that it is almost as important as a novel's protagonists. The crime genre has been intermittently cognisant of this fact (look, for instance, at the evocation of California in the novels of Ross Macdonald).
One author who is well aware that this presiding spirit immeasurably enhances his complex crime narratives is the Irish writer Anthony J Quinn, and his latest, Silence, is a beautifully written example of how enriching a novel can be if the author does not for a second neglect the importance of locale. (We can even forgive him that shop-worn title.)
This is the author's third book featuring his maverick, solitary detective Celcius Daly, and as with the earlier Disappeared and Border Angels, Quinn quickly makes us forget that we have met his like a hundred times before. In fact, there is no single strategy that Quinn uses here to finesse the overfamiliar aspects (we even get the personal involvement of the detective in the case, another stalwart of the genre) – it is the hypnotic expressiveness of the writing that keeps any reservations we might have about the time-honoured conventions at bay; the experience of reading the book is irresistible.
The novel begins in South Armagh in 1974 with a torture scene in the rain. A squad of policemen repeatedly push a man into a river. But this is a grim induction ceremony – the victim is being recruited for a special intelligence unit. In 2013, after a car crash on a new motorway, Inspector Celcius Daly arrives at the scene to find that traffic signs and cones have been rearranged. The fatality is an ageing priest, Father Walsh, who has been collating evidence concerning brutal mass murder that blighted the borderlands in the 1970s. The rosary beads and charms that the dead priest is clutching remind the detective of his own unhappy Catholic past. Daly discovers that there is a holy well in the area, and what follows shows that the modern police force of Northern Ireland is still obliged to deal with the superstition and dread of a rural past, while a relentless murderer haunts the city of Belfast.
Engrossing though the plot is here, Quinn's real achievement is in the description of a pastoral landscape with its overgrown waterways and copses, louring skies and the dark waters of Lough Neagh. The detective's benighted past and the similarly fraught history of Ireland itself are expertly dovetailed in a novel that demonstrates how capacious the crime fiction genre can be.
Order for £10.99 (free p&p) from the Independent Bookshop: 08430 600 030
Register for free to continue reading
Registration is a free and easy way to support our truly independent journalism
By registering, you will also enjoy limited access to Premium articles, exclusive newsletters, commenting, and virtual events with our leading journalists
Already have an account? sign in
Register for free to continue reading
Registration is a free and easy way to support our truly independent journalism
By registering, you will also enjoy limited access to Premium articles, exclusive newsletters, commenting, and virtual events with our leading journalists
Already have an account? sign in
Join our new commenting forum
Join thought-provoking conversations, follow other Independent readers and see their replies