Take Six Girls: The Lives of the Mitford Sisters by Laura Thompson, book review
Illuminating study separates the myths from the Mitfords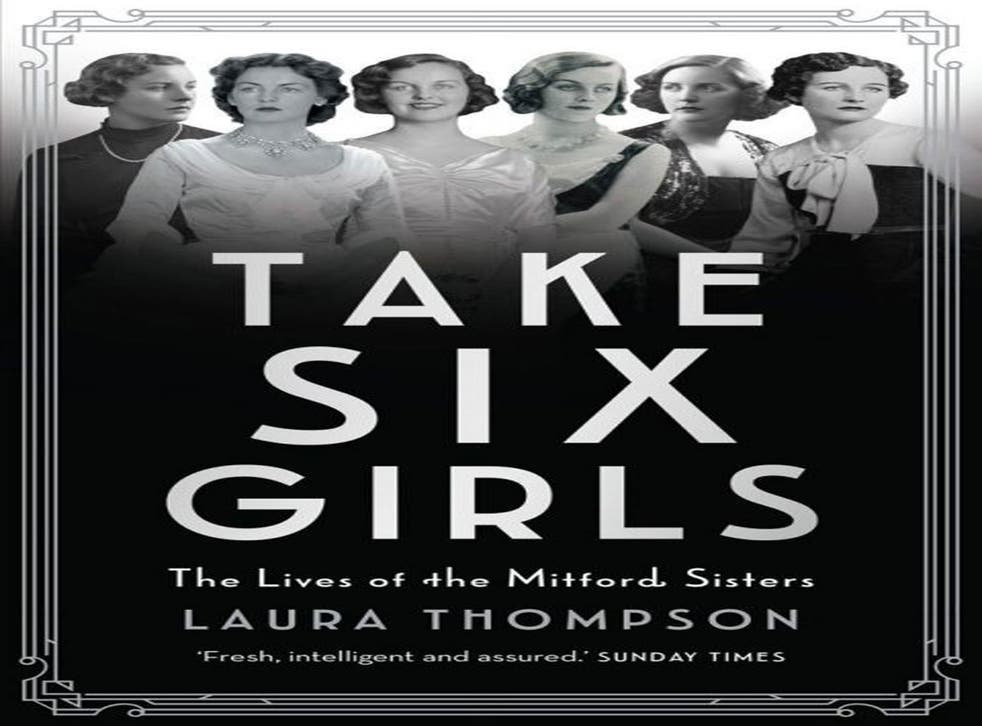 It is just over a year since the death of Deborah, Dowager Duchess of Devonshire, last of the famous Mitford sisters. Now here is the first book to consider "the whole six-pack", as Laura Thompson calls them, in the post-Mitford age.
And what a remarkable story it is. As Thompson points out, it has become too easy to view the entire family as a bunch of feckless aristos, who gallivanted through the Twenties. In fact, this misleading view of the Mitfords is the one cultivated by Nancy in her bestselling romans-à-clef, The Pursuit of Love (1945) and Love in a Cold Climate (1949), and by Jessica in her memoir, Hons and Rebels (1960). Both sisters had good reasons for rewriting the past, the dark and fascinating truth of which Thompson reveals to be not only a tale of private tragedy, but of epic public proportions.
Certainly the girls – Nancy, Pamela, Diana, Unity, Jessica and Deborah, plus one brother, Tom – were born with silver spoons in their mouths. Their father, Lord Redesdale, was handsome and rich; their mother, like Jane Austen's Mrs Bennet, thought of nothing but of how to marry off her daughters. That's the Downton-tinted picture we have of them, anyway. But Thompson shows that the seeds of catastrophe were sprouting, even as they danced their way round those glittering debutante balls.
It was Diana who caused the first scandal, when she left her husband, Bryan Guinness, in 1932, so that she could pursue her affair with the fascist leader Sir Oswald Mosley. She was 22, with two young children. Her father immediately cut her off, leaving Diana dementedly devoted to the fascist cause.
Perhaps because Diana had bagged the star of the British movement, her sister Unity wanted to go one step further. So she travelled to Germany and stalked Hitler, soon becoming his lunch companion. In no time her mother and sisters were joining her for tea with the "dear, dear Führer".
Not surprisingly Jessica, as competitive siblings do, sought her own cause and became hell-bent on communism. The outcome of the sorry mess is well-known: Unity shot herself when war was declared (she took eight years to die), Diana and Mosley were imprisoned for most of the war, and Jessica disowned them, saying "they should be put up against a wall and shot". She went on to become a fêted journalist in the US, and didn't see Diana for 40 years.
Thomson retells the story with great style and illuminating detail.
Order for £22 (free p&p) from the Independent Bookshop: 08430 600 030
Join our new commenting forum
Join thought-provoking conversations, follow other Independent readers and see their replies