The Invoice by Jonas Karlsson; trans. Neil Smith, book review
Simple pleasures aren't enough to beat the January blues
Arifa Akbar
Thursday 21 January 2016 00:05 Comments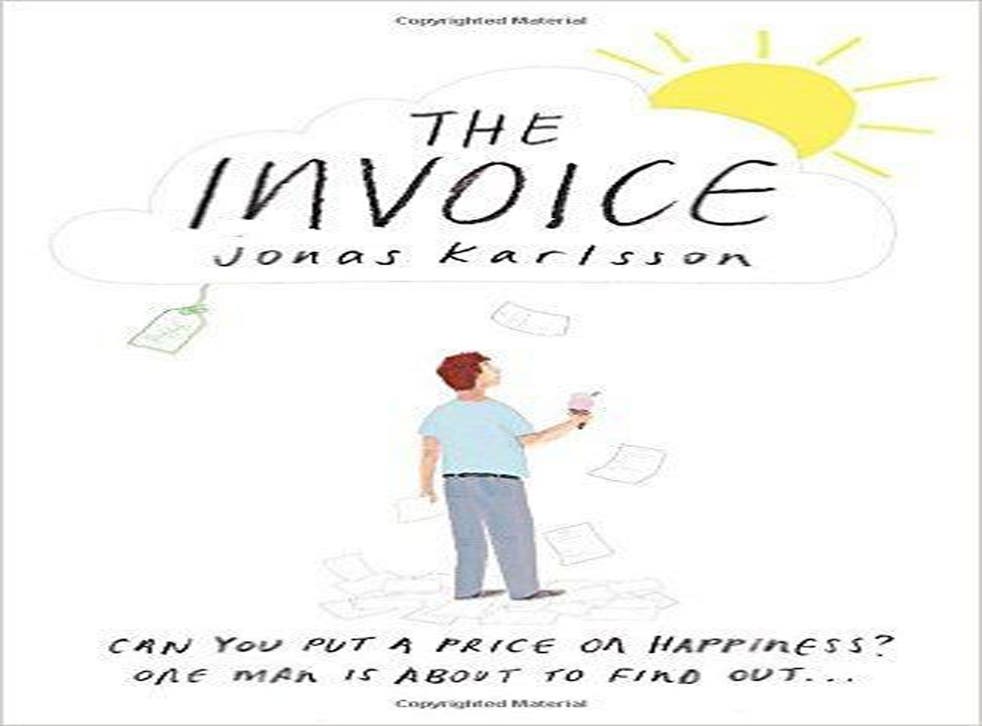 This time last year, I read The Room by Jonas Karlsson, about the drudgery of nine-to-five office life. His central character was a misfit and refusenik, and what was appealing about the book was its Kafkaesque murkiness around corporate power and its resistance to the soul-sapping monotony of the everyday.
The Invoice comes in its wake, and in the week that "blue Monday" was supposed to have driven us to a post-happy winter nadir, this novel shines some light. Its central character is not unlike the oddball of The Room – he works as a part-time shop assistant in "Jugge's Flicks" and has barely a thing of value in his little apartment. By any calculation, he is closer to the bottom rung of life's achievers than the top.
Culture news in pictures

Show all 33
But when the government introduces a "happiness tax" after calculating each citizen's daily moments of joy, our antihero comes out tops. Every silver cloud has a dark lining, however, and for this protagonist, it means having to pay a hefty tax on personal happiness that is way beyond his economic means.
The book's philosophical interrogation of happiness is thus framed around the protagonist's dilemma: is it our accomplishments that make us happy or can we be happy with whatever we manage to accomplish? He finds, to his surprise, that he doesn't need a lot to satisfy him. He feels intense pleasures in simple acts and finds a way to see the silver lining, even in what from the outside appears to be a small and lonely life.
His inner richness is revealed to himself through a series of conversations that become ever longer and more ardent with a woman from a call-in centre that is assessing his happiness. Beyond the gentle comedy on the pedantic bureaucracy of this new government initiative – psychological questionnaires, face-to-face interviews and a host of other measurements recognisable to us – there is the bloom of romance between this seemingly "bottom-rung" pair that feels very contemporary.
There is gentle comedy, too, in his discovery of his own capacity for joy – this story can almost be envisioned as a quirky indie film, the kind that befits an actor-writer such as the Swedish Karlsson.
The Invoice is a refreshingly odd book, told in a distinctive voice with a strong resistance to conformity at its heart. Yet, for me, Karlsson's darker antihero of The Room wins: angst and outrage seem not only sexier but a more appropriate indulgence for our January blues.
Hogarth £9.99. Order for £9.49 (free p&p) from the Independent Bookshop: 08430 600 030
Register for free to continue reading
Registration is a free and easy way to support our truly independent journalism
By registering, you will also enjoy limited access to Premium articles, exclusive newsletters, commenting, and virtual events with our leading journalists
Already have an account? sign in
Join our new commenting forum
Join thought-provoking conversations, follow other Independent readers and see their replies