The Man Within My Head, By Pico Iyer
A vivid memoir about a writer's association with another who revealed loneliness and friendship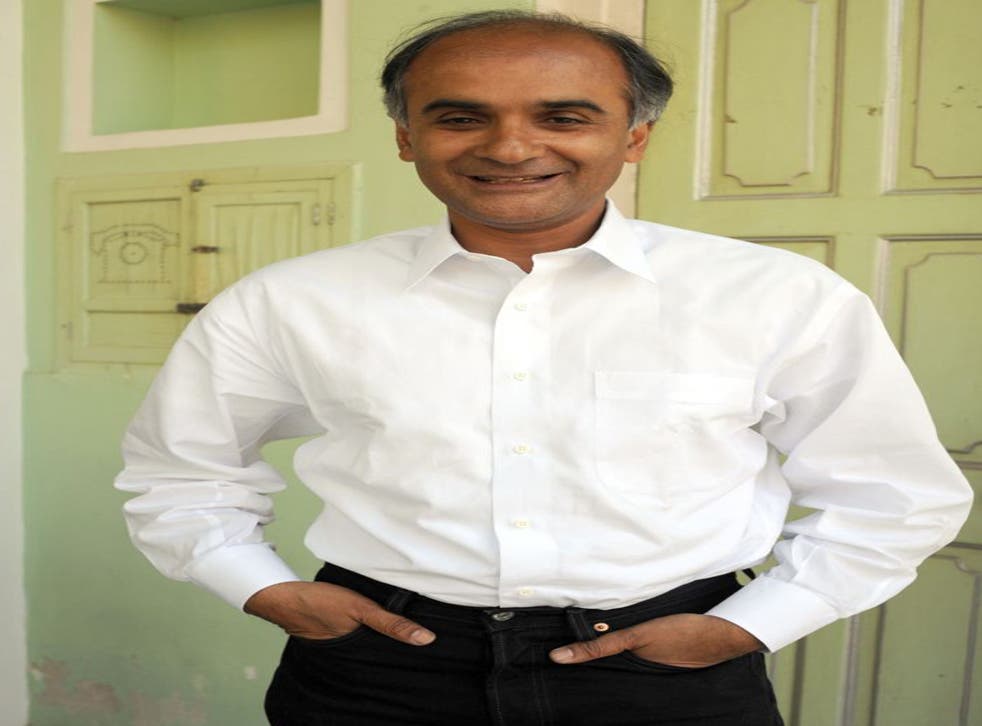 "Always, everywhere, there is some voice crying from a tower." Graham Greene's sentence in The Quiet American is a curious one that conveys both our need for company as human beings and the persistence, sometimes the irritation, of a voice that won't go away. The reason it won't go away, as Pico Iyer writes in his vividly unusual memoir, is because it may be inside us.
Iyer's self-identification with Greene, whom he never met but who became the enduring, explaining voice inside his head, seems at first to be the tripartite young writer's identification. Admirer, literary son and pretender, Iyer comes at his subject all elbows, with the endearing gawkiness of youthful passion. It's an early hesitancy that steadily resolves into far more than the sum of a fan's charming awkwardnesses. The son of Indian scholars at Oxford, schooled in privilege at the Dragon and Eton, Iyer took it for granted that he was English until, when he was eight, his parents moved to California and a house built on a rock above Santa Barbara whose "rising roof gave it the look of a ship about to sail off across the billowing clouds that so often separated us from the town".
His sense of affiliation with Greene sprang from that dual culture's fictional embodiment in The Quiet American. He understands, though, that it is not just a novel of antagonistic world-views, of British decline and the American future, but also of the ineluctable bond between Fowler and Pyle, two men in a besieged tower in the dark.
This is where his interest in Greene is anchored, not in romance or drama (Iyer ignores Brighton Rock) but in the novelist of friendship, the revealer of loneliness and darkness, of how we cope with a sense of being haunted. It's a shame he doesn't discuss one of Greene's most moving fictional friendships, between Maurice Bendrix and Henry Miles, the husband of Bendrix's dead lover Sarah, in The End of the Affair. But through this prism he is able to forgive Greene's much-condemned friendship with Kim Philby because "for Greene, loyalty to a friend was always as impossible to doubt as devotion to an abstraction was impossible to believe".
Sometimes his memoir seems more about Greene, his "adopted parent", than Iyer . As one of our most eclectically minded travel writers, Iyer in his prose has always had an elegant discretion about himself, a limousine hush compared to the tuk-tuk clatter of Paul Theroux or the coach-and-four jangle of VS Naipaul. The compensation is that he is as alive to all sides of Greene. For anyone who has loved and thought about Greene (as I have) for longer than they care to remember, this makes his book an enviable one: generous, thoughtful, without ego, the book I wish I'd written.
Through Greene he was led to greater understanding of his real father, the Oxford academic and mystic so perplexed by real relationships and by the Golden State's unanchored topography that he began disappearing for months at a time. The book's saddest moment is when his father starts to leave a phone message about an article of Iyer's that he has just read, about Greene's ability to see the devils inside us that undo us, and his voice breaks into sobbing. A few weeks later he was dead. His "counterbiography", as he calls it, achieves a truly hard task, to make the writer's meditation becomes the reader's.
Register for free to continue reading
Registration is a free and easy way to support our truly independent journalism
By registering, you will also enjoy limited access to Premium articles, exclusive newsletters, commenting, and virtual events with our leading journalists
Already have an account? sign in
Register for free to continue reading
Registration is a free and easy way to support our truly independent journalism
By registering, you will also enjoy limited access to Premium articles, exclusive newsletters, commenting, and virtual events with our leading journalists
Already have an account? sign in
Join our new commenting forum
Join thought-provoking conversations, follow other Independent readers and see their replies