The Private Life of the Diary: From Pepys to Tweets by Sally Bayley, book review
The Oxford lecturer's masterly study on the "long historical habit" of diary writing delves into the diaries of Pepys and Plath, Woolf and Waugh, but overlays their confidences with a striking story of her own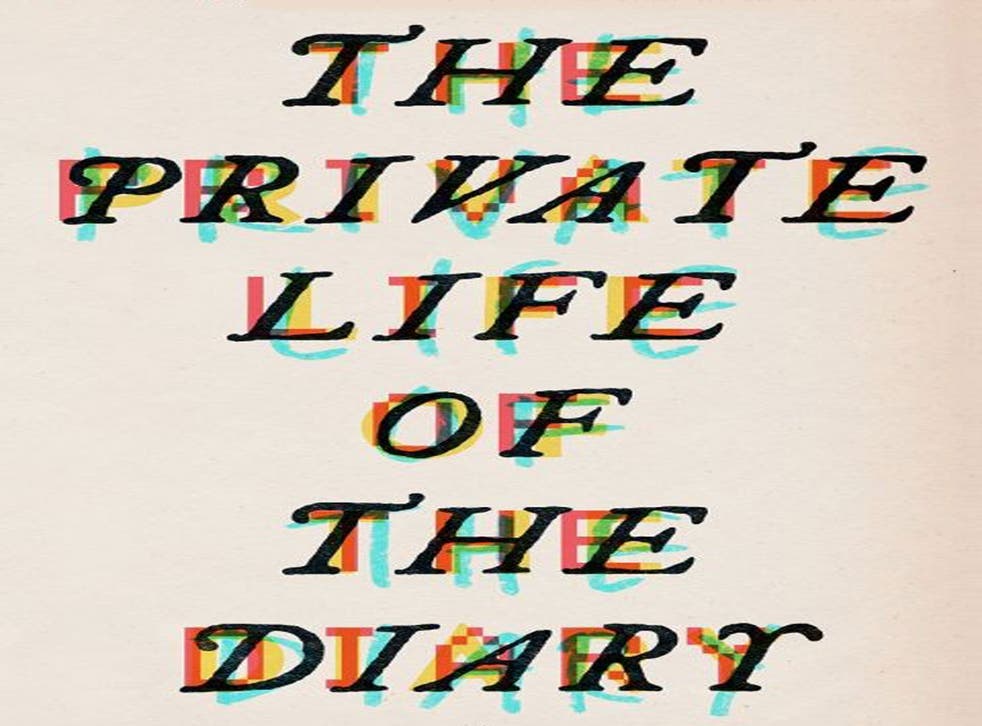 "I always wanted to write like a writer, not an academic, to show there's someone behind the words, someone from a specific place." So wrote the critic Lorna Sage touching on the quandary faced by many a scholar – how much to tell the reader about themselves. It can be a tricky path to negotiate, but Oxford lecturer, Sally Bayley, in this masterly study on the "long historical habit" of diary writing, shows just how exciting blurring the boundaries can be.
Part literary history, part memoir, Bayley delves into the diaries of Pepys and Plath, Woolf and Waugh, but overlays their confidences with a striking story of her own. Brought up in a "ramshackle" house by the sea by her mother, grandmother and eccentric aunt, she shared her childhood with three brothers and eight cousins. From an early age her journal was a "place of refuge from an overly managed and interfering world". It also became her "life raft" when, aged 15, she ran away to Brighton and acquired a case file and a social worker.
At the heart of this elegantly composed book lies Bayley's fascination with the "membrane" that separates public and private lives, or what her mother liked to refer to as "front door and back door faces." Pepys and Woolf head up Bayley's pantheon of greats – diarists as generous with the petty as the profound, as keen to record tiffs with the servants as the outbreak of war.
Culture news in pictures

Show all 33
As Bayley's own story suggests, diaries help shape our future selves. They enable us to grow up and grow old, and "pick up he straying and splintering pieces of ourselves…" Bayley writes amusingly on the "pimple-ridden narcissism" of teenage diarists (Susan Sontag), and the self-regard of middle age (Alan Clark). Most touchingly of all, she reproduces her grandmother's diary-cum-shopping list – the "most political piece of writing in the house", ensuring as it did a daily supply of bread, sausages and milk.
Revealing your private self is a risky business, but Bayley's book succeeds brilliantly in merging scholarship with imagination, and emotional depth with writerly flair. In the final chapters, she ponders the future of the diary in a culture that "expects us to be blurters", memorably dismissing tweets as a sort of "premature mental ejaculation". Perhaps we would all be happier, she says, if we sought out a little time and space for our "inner Pepys".
Unbound £20. Order for £17 (free p&p) from the Independent Bookshop: 08430 600 030
Register for free to continue reading
Registration is a free and easy way to support our truly independent journalism
By registering, you will also enjoy limited access to Premium articles, exclusive newsletters, commenting, and virtual events with our leading journalists
Already have an account? sign in
Register for free to continue reading
Registration is a free and easy way to support our truly independent journalism
By registering, you will also enjoy limited access to Premium articles, exclusive newsletters, commenting, and virtual events with our leading journalists
Already have an account? sign in
Join our new commenting forum
Join thought-provoking conversations, follow other Independent readers and see their replies