The Strangest Family: the Private Lives of George III, Queen Charlotte and the Hanoverians, by Janice Hadlow - book review: A racy royal history with plenty of home truths
Roger Clarke
Tuesday 16 September 2014 19:13 Comments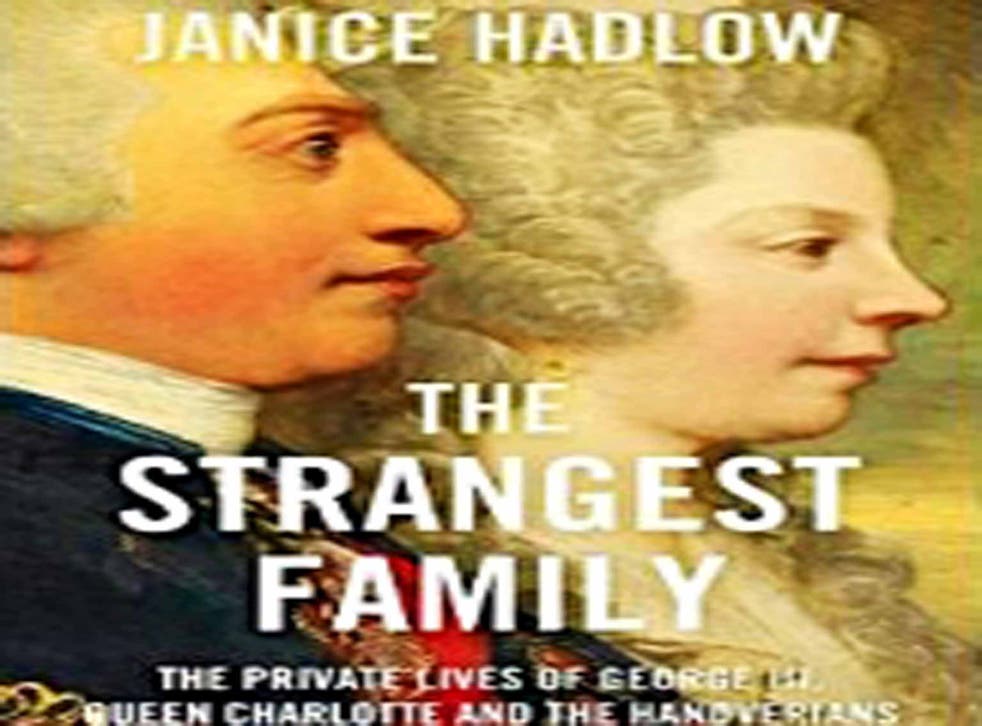 Janice Hadlow's resolutely domestic history of the Hanoverians finds a common thread between George I and George IV. Every single Prince of Wales was by a small variance of degree loathed by their fathers – even the forgotten one, Prince Frederick – who should have come between George II and George III – who died in 1751. To modern eyes, the opprobrium heaped on him by his relatives looks pathological.
After his death (slain by a cricket ball to the sadness of his doll-obsessed wife), George II wrote "I have lost my eldest son, but I was glad of it". A man who believed in vampires, he thought his son a Wechselbalg – a changeling. Frederick's mother was heard "cursing the hour of his birth" and saying he was a 'monstrous beast". His sister hoped he would "burst" so they could mourn him with "smiling faces".
This social history of boudoirs and beds and family letters, of meals and garden walks, begins at a fair lick. There's the murder – in Hanover – of Queen Sophia's Swedish lover with the inevitable connivance of her husband George I. George II persecuted his own family because he was afraid of how he might look if his loved his wife too much. It is George III's wife, Queen Charlotte, who really catches Hadlow's admiration. "She was brave" notes Hadlow. "She was a clever woman." As a royal couple they managed for the first time a little domestic middle-class felicity among all those chores of state.
At least, for a while. The details of George's well-known mental illness include here an alarming incident where he tried to "ravish" his own daughter. The latest medical theories from 2010 may indicate a dual diagnosis of obstructive jaundice with bipolar episodes, and possibly not porphyria after all. Among the Georges, Charlottes and Augustas, further upheavals and scandals emerge – Princess Amelia dead after catching VD from a surgeon's assistant in Worthing it was rumoured – and even an instance of Hanoverian incest. Did the splendidly sinister Prince Ernest, his face caved in from a cannonball, really father a son with his sister Princess Sophia in 1800, the foundling abandoned with a tailor.
The author's husbanding of detail is first-class, and she is helped by having both Horace Walpole and Fanny Burney in her arsenal. My only criticism of this long book is that it almost certainly could have lost a hundred pages and not been diminished. Hadlow's scholarship seems unarguable, though it reads, at times, like the best sort of racy historical novel.
Mad for King George, madder still for Mrs King, Janice Hadlow doesn't often offer an opinion, but when she does, it's spot-on.
Register for free to continue reading
Registration is a free and easy way to support our truly independent journalism
By registering, you will also enjoy limited access to Premium articles, exclusive newsletters, commenting, and virtual events with our leading journalists
Already have an account? sign in
Join our new commenting forum
Join thought-provoking conversations, follow other Independent readers and see their replies