To Rise Again at a Decent Hour by Joshua Ferris, book review: Funny yet tormented life
James Kidd
Thursday 05 June 2014 14:28 Comments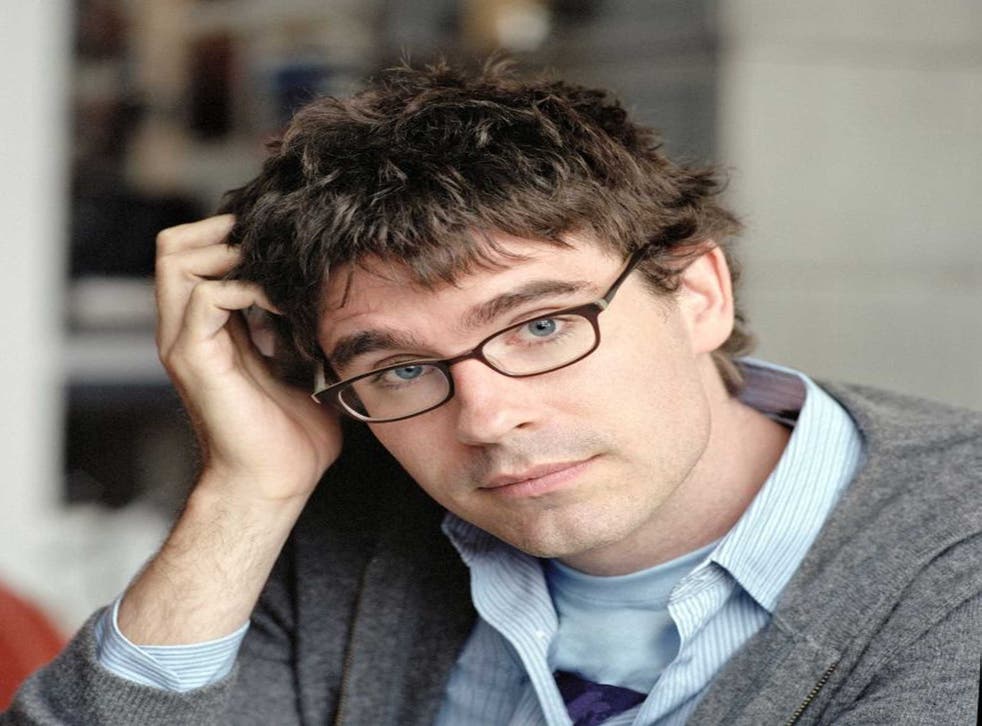 Joshua Ferris's third novel is obsessed with mouths. They are present in the very first sentence: "The mouth is a weird place". They are the life's work of our hero Paul O'Rourke, a Park Avenue dentist. They can embody health and decay, wealth and erotic possibility: the "wet new thrill" of a childhood sweetheart's tongue, or memories of Lolita-like lollipops "moist and pulpy at her lips".
At their most grandiose – for the patient who dutifully flosses but still gets a cavity – they even signify "cruel nature or an indifferent God". The most important mouth of all is O'Rourke's, which doesn't stop moving – talking to himself, his colleagues and us – for 300 pages. His unceasing verbal torrent narrates a strange tale of 21st century identity theft and religious quest. Underneath are currents of personal history, confession, and a series of obsessive-compulsive riffs that give Nicolson Baker's gift for minutiae a run for its money. O'Rourke can chew your ear off about everything from his ex-wife's skill at applying hand lotion, to New York nightlife to Ross and Rachel's relationship in Friends.
Everything is a key word in O'Rourke's vocabulary. His vague meaning of life manifesto runs "Everything was always something, but something – and here was the rub – could never be everything". Work and baseball are "somethings", examples of the "vain and empty rituals of comfort" that distract O'Rourke from the voids of New York existence. The children he refused to have might have been everything – a genuine, profound response to a wasted life – as might the God he refuses to believe in or the lovers he never manages to keep.
O'Rourke confronts his identity crisis through a plot that first tries his patience and, eventually, that of the reader. A self-confessed internet agnostic, he discovers that a doppelgänger named Paul O'Rourke is publicising his practice, opinions on baseball and atheistic religious views online. O'Rourke responds as only he knows how: by firing talkative emails at his anonymous alter ego.
What begins as a tantalising, if less than original premise, deflates slowly. O'Rourke's tormentor believes the dentist is a descendent of the Ulms (or Amalekites), a supposedly extinct tribe whose defining characteristic is a fundamental doubt in God.
The resulting theological examination of our hero's scepticism is interesting enough, but it punctures a hitherto complex and enjoyable character study. O'Rourke's disaffected tone makes him an affective, if maudlin social commentator. "Me-machine", his Douglas Coupland-like name for Smartphones, is pitch perfect. But his misanthropy can be a turn-off. One overlong riff on being "cunt gripped" (obsessively in love) felt like the sort of supposedly outrageous sexual declaration that male American novelists enjoy just a little too much.
At his best, Ferris convinces us that O'Rourke is a personification of contemporary man's feeling of displacement – from spirituality, love, material reality, the past and other humans. At his worst, O'Rourke bores like one of his dentist's drills. His knowingly percussive narrative style is two parts blog rant, one part Google search engine with a twist of Tourette's.
To Rise Again at a Decent Hour is a funny novel, by turns ha-ha, peculiar and, like O'Rourke himself, suspended between heaven and earth. This could be Ferris enacting his belief that the 21st century is devoid of genuine depth, but it flirts dangerously with stasis full stop. Sadly this singular novel is all mouth and not quite enough trousers.
Register for free to continue reading
Registration is a free and easy way to support our truly independent journalism
By registering, you will also enjoy limited access to Premium articles, exclusive newsletters, commenting, and virtual events with our leading journalists
Already have an account? sign in
Join our new commenting forum
Join thought-provoking conversations, follow other Independent readers and see their replies