Weiwei-isms, By Ai Weiwei, trans. Larry Warsh
Beyond the mischief making, this little black book by China's celebrity dissident calls for people power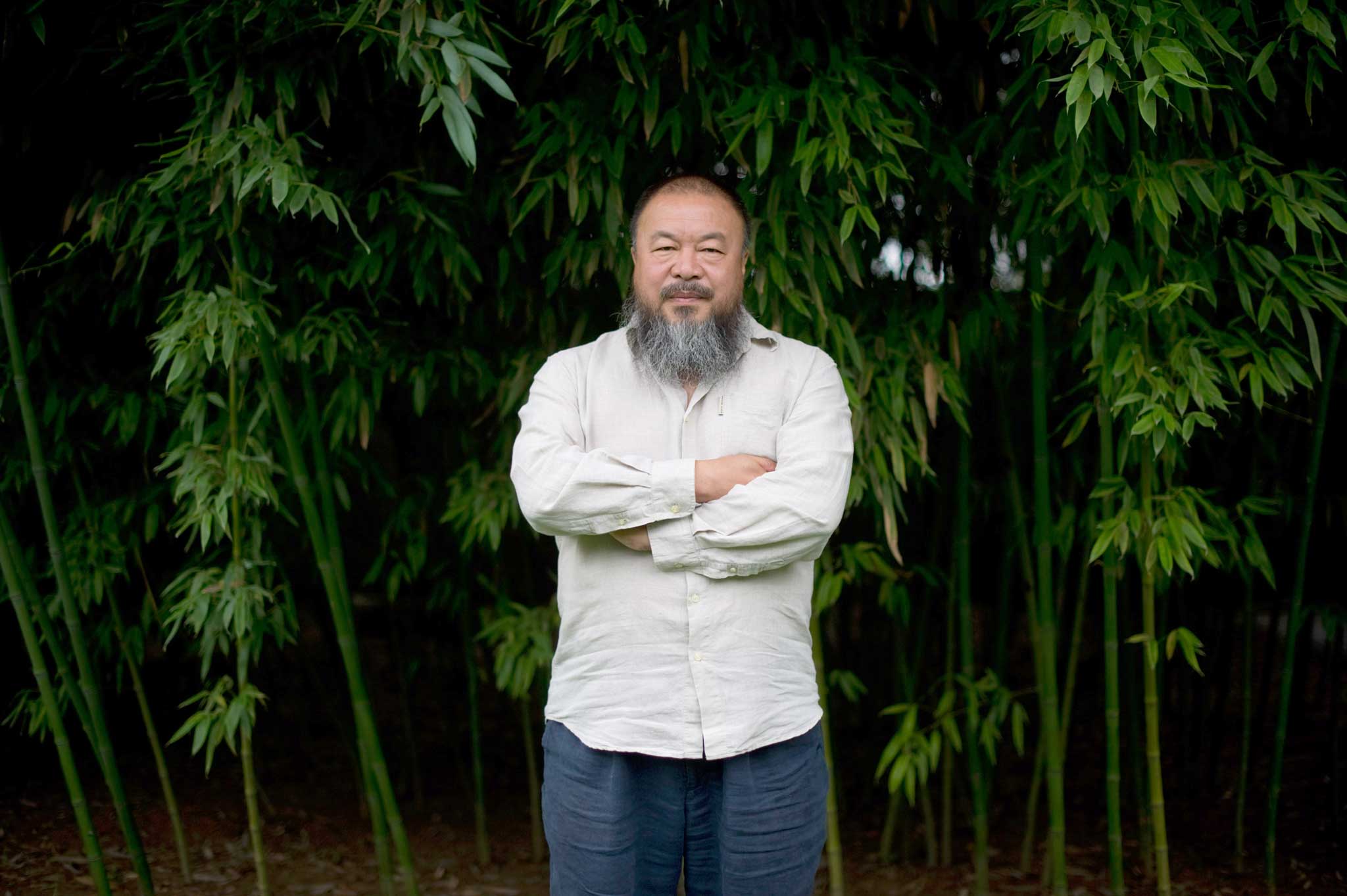 Last summer, I interviewed the maverick Chinese artist and activist Ai Weiwei in his Beijing studio. The interview marked a year after Ai's release from a brutal 81-day detention when he was forced to "disappear" by authorities. During our meeting, I tried, for a moment, to steer the conversation away from politics towards an upcoming show Ai was holding in Washington, D.C. "Back to the D.C. show?" he asked impatiently. "I already forget the D.C. show!"
Picking up this collection of Ai's aphorisms, I was reminded of that moment. "Everything is art. Everything is politics," Ai declares. Later, he states that his definition of art is "about freedom of expression, a new way of communication. It is never about exhibiting in museums or about hanging it on the wall... I don't think anybody can separate art from politics."
Get a discount on this book at the Independent online bookshop
Publishing a book of quotations is, of course, a political act in itself. Weiwei-isms comes in a pocket-sized form with a simple black cover. It is deliberately the antithesis to the single most famous contemporary work to emerge from China: Mao Zedong's Little Red Book. But if Mao's book was Chinese Communist Party propaganda, Weiwei-isms is the opposite. Its very existence points a middle finger at the Party which has frequently tried to silence the artist.
Weiwei-isms will, above all, help to cement Ai as the poster-boy for Chinese dissent in the West. It is a role which he courts and relishes. His quotations, collected from his own writings, interviews and Tweets, offer musings on art, politics and Chinese life. They also show us the man himself: uncompromising, upfront, amusing, and charismatic, with an often wicked sense of humour.
At moments, Weiwei-isms demonstrates Ai's courage. "Overturning police cars is a super-intense workout. It's probably the only sport I enjoy," he says in 2009 with characteristic drollness. Yet the quote takes on a more serious meaning once you realise that this was the same year that Ai was beaten by police in the southern city of Chengdu, leading to emergency brain surgery for a cerebral haemorrhage.
At other times, Ai turns his attentions away from the Party and their cronies towards Chinese artists who have sold out for a quick buck. Art without purpose is a "self-indulgence. It is pretending to be art. It looks like art. It sells like art. But it is really a piece of shit," he says. No-one can accuse Ai of having no bite.
One important theme is the internet. Ai ran into trouble with the authorities when he published online the names of the young victims of the 2008 Sichuan earthquake who died when their cheaply-built schools collapsed: a scandal the government tried to cover up. The internet is a tool which has given Ai a vast voice in the world, and his Twitter account has over 187,000 followers despite being banned in China.
Ai is not only a master of generating self-publicity online but also of the short, sweet quote. At his best he can use Twitter in a way that a Japanese poet might use a haiku: harnessing the compactness of the form to his advantage. "During the days in detention, I thought most about the moon," posted Ai in 2011. Such pared-down lyricism makes his language a pleasure to read.
Yet if there is one message to take away from Weiwei-isms it is not beauty but the verb to "act". Ai asks his readers to contemplate the meaning of free speech in an authoritarian state and to help break down a system which he calls a monstrous machine. "I call on people to be 'obsessed citizens,' forever questioning and asking for accountability," he writes. "That's the only chance we have today of a healthy and happy life."
Join our commenting forum
Join thought-provoking conversations, follow other Independent readers and see their replies