The Year of Living Danishly by Helen Russell, book review: Scandi life has a long lust list
A 'how-to' guide on seeking the Scandinavian dream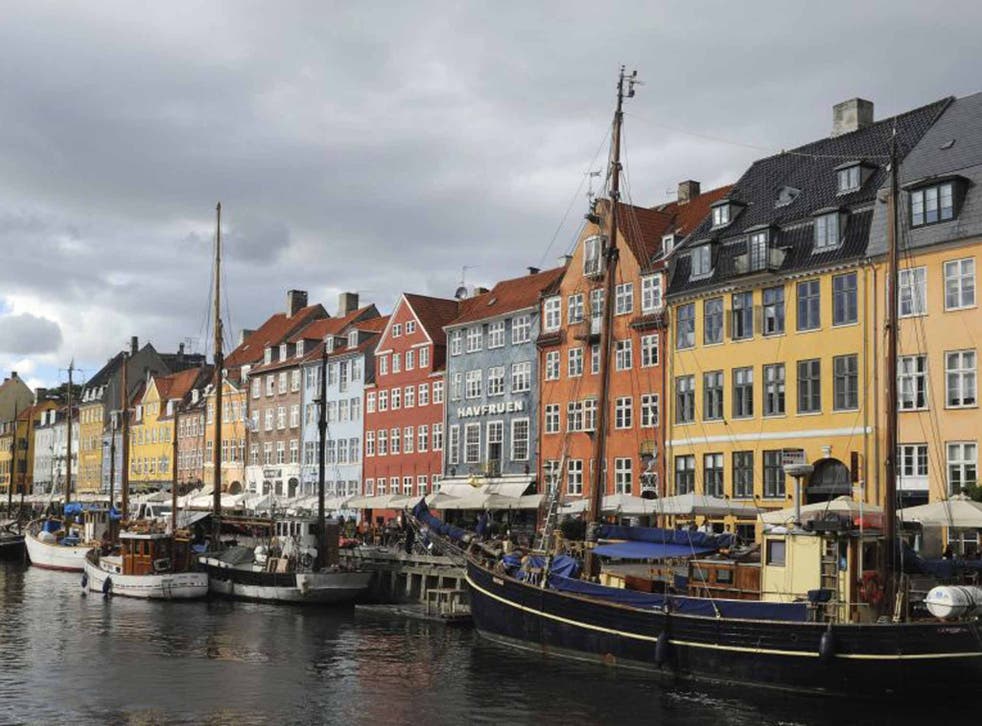 BBC4 has a lot to answer for: who can imagine wanting to "live Danishly" let alone having a clue what it meant before the Saturday night knitwear fest that was The Killing? We pretended to be engrossed by that body in the woods when really all we cared about was totting up the designer lamps. Or was that Borgen?
Either way, it's all about turning left when you get to Continental Europe these days. Latitude aside, Nordic life has more going for it than 1990s Provence, with apologies to Peter Mayle. From clothes and childcare to food and family policies, the lust list is long when it comes to Scandi living.
I should know: two years ago my family spent an entire summer seeking the Scandinavian dream on a road trip that criss-crossed Sweden, Norway, and Denmark. I'd read one article too many about how perfect life in Copenhagen is, so I decided to write my own. (Spoiler alert: six weeks in a tent isn't the best place to unlock what makes the world's happiest countries tick.)
Helen Russell goes one step further in The Year of Living Danishly, which chronicles her move to rural Jutland. She is persuaded to up sticks from north London, swapping a job editing MarieClaire .co.uk for a freelancer's life so that her husband can take a job working for Lego, which is based in Billund, the town that bequeathed the plastic brick to the world. Russell makes it her mission to discover why the United Nations named Denmark the world's happiest country. In a bold move, they start their new life in January. In Jutland, where locals could teach dormice a thing or two about how to hibernate.
Russell is blunt about applying her trade to her task, admitting: "One of the benefits of being a journalist is that I get to be nosy for a living. I can call up all manner of interesting people under the pretext of 'research'," which has its pros and cons. The book is packed with facts and stats from an impressive number of interviews but what works for a feature verges on the laborious over 350 pages. Still, it makes for an easy read, a month per chapter, with a list of "Things I've learned this month" rounding off each instalment. Their adventures range from taking up new hobbies – choral singing and cycling get the thumbs up; "adult night" at the local swimming pool, not so much – to burning witches to celebrate Midsummer. They discover that Danes are sticklers for tradition and that there are rules for pretty much everything, including a protocol for flying the national flag on your front lawn and for how many times per minute your bicycle light must flash.
As a "how to" manual, the book works well; I'd gladly make a similar move, but it's a shame that Russell doesn't try a bit harder to scratch Denmark's glossy magazine image. The country's growing immigration problems barely get a mention although she does query whether the country is really the feminist utopia of British working mothers' dreams. Answer: possibly not – rates of physical or sexual violence against women are higher than elsewhere in the EU and sexism knows no national boundaries – but Danish women remain better off than most of their global peers.
I'm intrigued by the idea that Danes are taught to value "autonomy and self-expression" from an early age, with schoolchildren taught to think for themselves not just to pass exams, and yet as adults conformity is the norm. Take Danish design: Poul Henningsen's classic lamps are so popular that 50 per cent of Danes have at least one in their homes, according to Charlotte Ravnholt, of Denmark's biggest interiors magazine, Bo Bedre. I can well believe it; peeking into people's flats during my own wanderings around Copenhagen revealed a startling lack of imagination when it came to home furnishings. But when homegrown design is so good, why look elsewhere?
The upshot is that the Danes are indeed a happy bunch: Russell gets each of her many interviewees to rank themselves out of 10 for contentment. Most score at least a nine. Russell herself is happy enough to extend their initial 12 months, helped by a welcome addition to their family in the form of a baby. The very fact that she became pregnant after years of failing to conceive in stressed-out London is testimony to the benefits of "living Danishly", which Russell summarises in a handy top 10 tips section. The trick is trusting people more: "[That's] the number one reason the Danes are so damned happy," she writes. "So try it. You'll feel better, save yourself unnecessary stress and trusting the people around you can make them behave better, so it becomes a self-fulfilling prophecy."
Join our new commenting forum
Join thought-provoking conversations, follow other Independent readers and see their replies