Schubert - A gloriously unfinished celebration
BBC Radio 3 is devoting an entire week to Schubert. He's just the composer for these tough times, says Jessica Duchen
Jessica Duchen
Friday 16 March 2012 01:00 Comments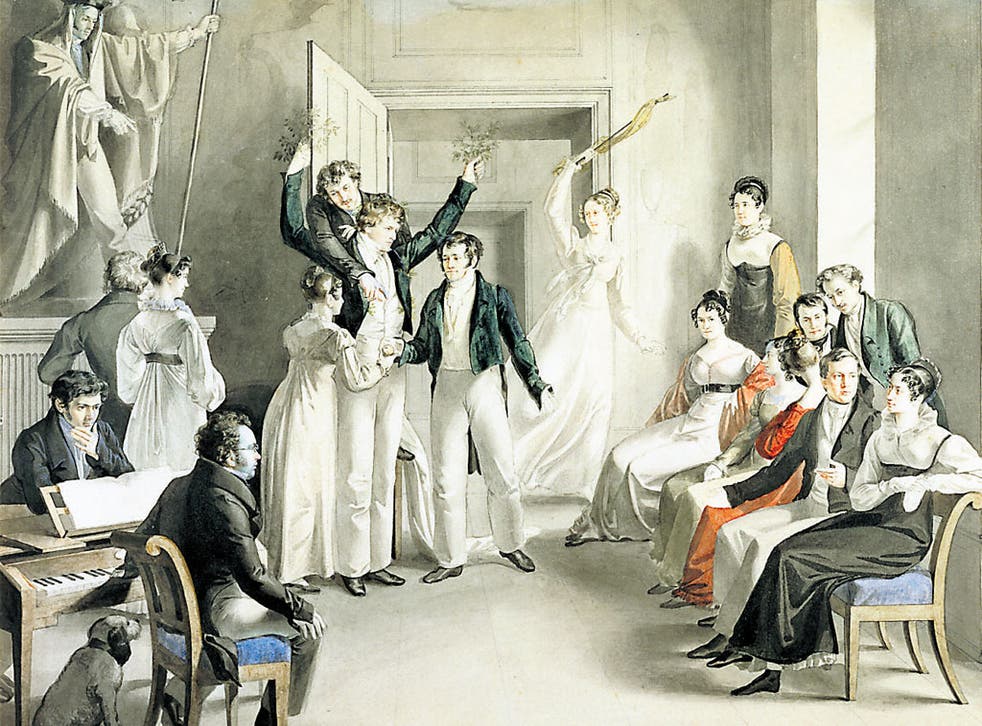 Please don't phone me in the last week of March: I'll be listening to the radio. The Spirit of Schubert, which monopolises BBC Radio 3 from 23 to 31 March, is the station's latest venture into total-immersion experiences focusing on a sole composer. And of them all, it is Schubert who perhaps demands the most undivided attention. Previously we've been treated to days or weeks of Mozart, Bach, Beethoven, Chopin and more – but Schubert is different, so intense, intimate and direct is his idiom and so raw the sensibility it contains. In 1823 he wrote a poem entitled "My Prayer", which contains the lines: "On the road to martyrdom, nearing eternal ruin, my life lies annihilated in the dust, a prey to unheard-of grief. Kill it, and kill me myself; hurl everything now into Lethe, and then, O Great One, allow a pure and powerful existence to thrive."
Blighted by illness, Schubert confronted in his music the darkest recesses of the human heart. Won't listening to nothing else for eight days be a step too far? I don't think it will; quite the contrary. The more we hear of Schubert, and the better we understand him, the more astonishing he becomes. And his catalogue is so substantial that, as Roger Wright, the controller of Radio 3, points out: "Though many people know the most famous works, there are so many that nobody can know them all."
The line-up includes plenty of live music – lunchtime "Schubertiads", concerts by the BBC orchestras, piano recitals from leading Schubert interpreters, and more. Schubertian issues will also offer food for discussion: was he classical or romantic? What was his state of mind in his final year? And how on earth did he manage to write so much music?
Franz Schubert (1797-1828) composed nearly 1,000 pieces before his untimely death at the age of only 31, ranging from short songs to substantial symphonies and 18 operas. Moreover, lacking a patron or sponsor, he could not compose full time – he earnt a living by teaching and giving private music lessons. But the speed at which he wrote is mind-boggling, as is the quality of the results; he was composing better music at an earlier age than Mozart. Some of his most famous songs, among them "Gretchen am Spinnrade" and "Erlkönig", date from his mid-teens. Masterpiece followed masterpiece, as if he couldn't scribble them down fast enough. And sometimes he literally couldn't; this might explain why he left so many works unfinished. Most of us are familiar with the two-movement "Unfinished" Symphony No 8, but there are several more. The live world premiere of a newly completed one in D major, D708A, will form a highlight of The Spirit of Schubert season.
The emeritus professor Brian Newbould, of Hull University, is the man who finishes unfinished Schubert. Since the mid-1970s, the world-renowned Schubert expert has completed from surviving fragments not only the "Unfinished", but also the elusive Seventh and the 10th – he says that the latter, which was cut off by Schubert's death, could have been "groundbreaking". His latest effort is a work that dates from 1821, later than No 6, earlier than No 8. According to Newbould, it presented Schubert with some particularly awkward problems: namely, that the composer's imagination was racing beyond what his orchestra could actually do.
The key to why he abandoned it could be trombones, or lack of them. "Most brass instruments then had very limited capabilities in terms of pitch," Newbould says, "but trombones could play any note. The symphony's style is close to his earlier works, where he used no trombones; yet now he was modulating to such extreme keys that he may have realised, too late, that he needed some. Rather than rewrite it, he probably decided to put it aside."
Schubert himself was a diminutive fellow from a modest Viennese background. His friends nicknamed him Schwammerl – "little mushroom" – and one of them, the poet Johann Mayrhofer, described his character as "a mixture of tenderness and coarseness, sensuality and candour, sociability and melancholy". Those friends formed a close circle, championing his music in house concerts, the original "Schubertiads". Radio 3 is devoting a day to "Schubert and Friendship". But Schubert was less lucky in love, and here the story remains sketchy. Some say he nursed an unrequited passion for an aristocratic pupil; others argue that he may have been gay.
Whatever the truth, he contracted syphilis at the age of 25. That was what left his life "annihilated in the dust". The effect on his creative subconscious of this horrific degenerative disease, and his awareness of his likely early death, must be up for debate during Radio 3's Schubert Labs.
His later music often sounds haunted, meditative, filled with walking rhythms – long walks were part of his treatment, designed to build up his strength. The steady pace of the opening song of the "Winterreise" cycle or the slow movement of the Piano Trio No 2 in E flat are just two examples. According to Newbould, that trio's slow movement is based on a Swedish song that includes an octave drop on the word "farewell". Some even speculate that his emotional extremes might indicate a bipolar condition, but Newbould is not convinced.
"I think he had his ups and downs," he says. "He would have had some rough moments; at other times he probably just kept going."
There's no excuse for this Schubertfest on the airwaves. But Wright says: "Many people have said they feel this is a good moment for us to be doing Schubert." Maybe he is the right composer for tough times. Shortly after the 7/7 terrorist bombings on the London Underground, I was with friends, seeking music that could encapsulate our complex emotions. Schubert's Piano Trio in B flat provided the ideal, empathetic perfection we needed. Schubert came face to face with mortality, expressed it and transcended it.
As Newbould says, Schubert is "our confessor and visionary". The composer's prayer was answered: the "pure and powerful existence" of which he dreamt is thriving now. He deserves every celebration he can possibly have.
The Spirit of Schubert, BBC Radio 3, 23-31 March
Register for free to continue reading
Registration is a free and easy way to support our truly independent journalism
By registering, you will also enjoy limited access to Premium articles, exclusive newsletters, commenting, and virtual events with our leading journalists
Already have an account? sign in
Join our new commenting forum
Join thought-provoking conversations, follow other Independent readers and see their replies