Dorchester Hotel faces the music as prestigious music society joins protest over Brunei's anti-gay laws
The Royal Philharmonic Society has held its annual awards ceremony at the London hotel for more than 20 years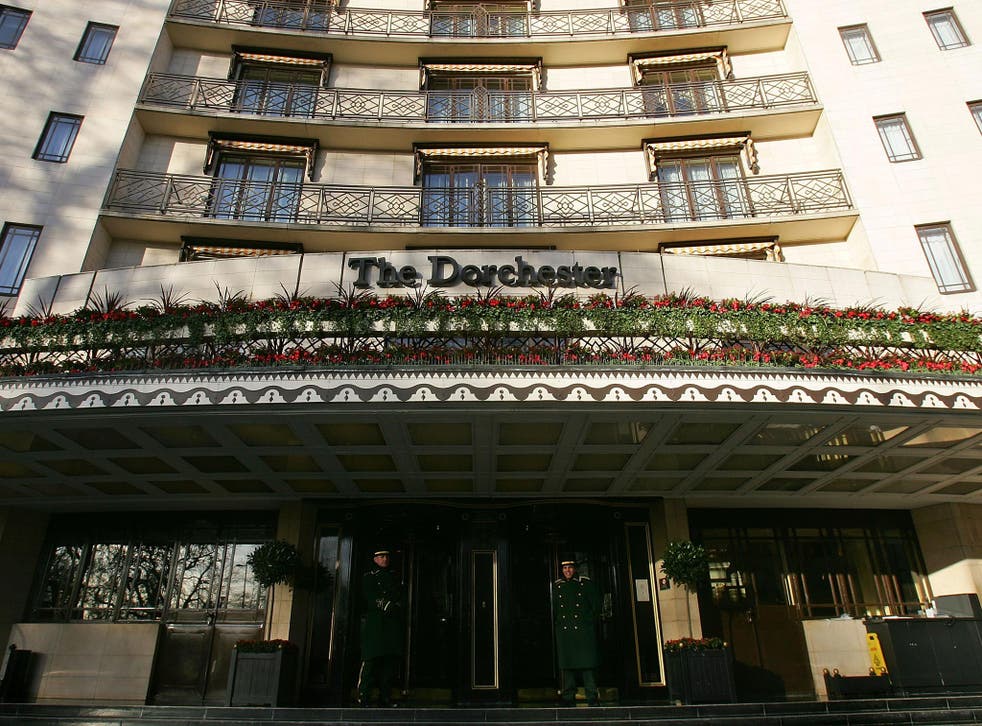 The Royal Philharmonic Society, one of the world's oldest music societies, is expected to drop its long association with the Dorchester Hotel in protest at the Brunei owner's anti-gay laws.
Stakeholders are being consulted by the RPS, a group that promotes classical music and musicians, over whether to move its annual awards ceremony in what would be the first major boycott in the UK.
This comes after the Sultan of Brunei, who owns the Dorchester Collection of luxury hotels, unveiled a strict sharia (Islamic law) penal code last month. This will include death by stoning for offences such as homosexuality and adultery from next year, with other offences punished by flogging and severing limbs.
The institution has held its showpiece event, the RPS Music Awards, at the London hotel for more than 20 years with the most recent staged last Tuesday, where the organisation's chairman and its members made their anger clear.
No decision has been taken yet, according to the society. However a senior classical music source – a member of the society but not the board – told The Independent that this week's awards are likely to be the last at the Dorchester following the Sultan's decision to enact the draconian laws.
At Tuesday's ceremony, RPS chairman John Gilhooly opened proceedings with a statement condemning Brunei's new laws, which met with applause and shouts of "bravo" from members and guests.
He said the society "believes firmly in equality and is vehemently opposed to any laws that impinge on human rights".
The society had "made its position clear to the Dorchester Hotel's management", he added, saying the arrangement for Tuesday's awards had been made a year ago and "the decision to continue ... has not been taken lightly". The awards dinner is "by far" the biggest event in the society's calendar, Mr Gilhooly said, "and as a small charity, cancellation would have caused considerable financial difficulties".
Rosemary Johnson, executive director of the RPS, said it had made no final decision on the ceremony's future location and was consulting with all stakeholders, including RPS trustees and the awards' sponsors and partner BBC Radio 3. The society hopes to announce its decision in a month.
"This is a very complex situation," she said. "Maybe we won't be at the Dorchester next year, but at the moment I can't say that with any authority."
The strict laws in Brunei are being introduced in stages and Amnesty International described it as taking the country "back to the dark ages".
Stephen Fry cancelled a booking at Coworth Park Hotel in Ascot, also part of the Dorchester Collection, while Sir Patrick Stewart tweeted he was "absolutely delighted to learn 20th Century Fox has moved X-Men out of a Dorchester Group hotel for our London premiere. #Brunei".
Christopher Cowdray, chief executive of the Dorchester Collection, said in a statement: "While we recognise people's concerns, we believe this boycott should not be directed to our hotels and dedicated employees."
Join our new commenting forum
Join thought-provoking conversations, follow other Independent readers and see their replies