Opera of the surreal gives Dali an encore
The tortuous story behind the making of a new musical tribute is true to the artist's spirit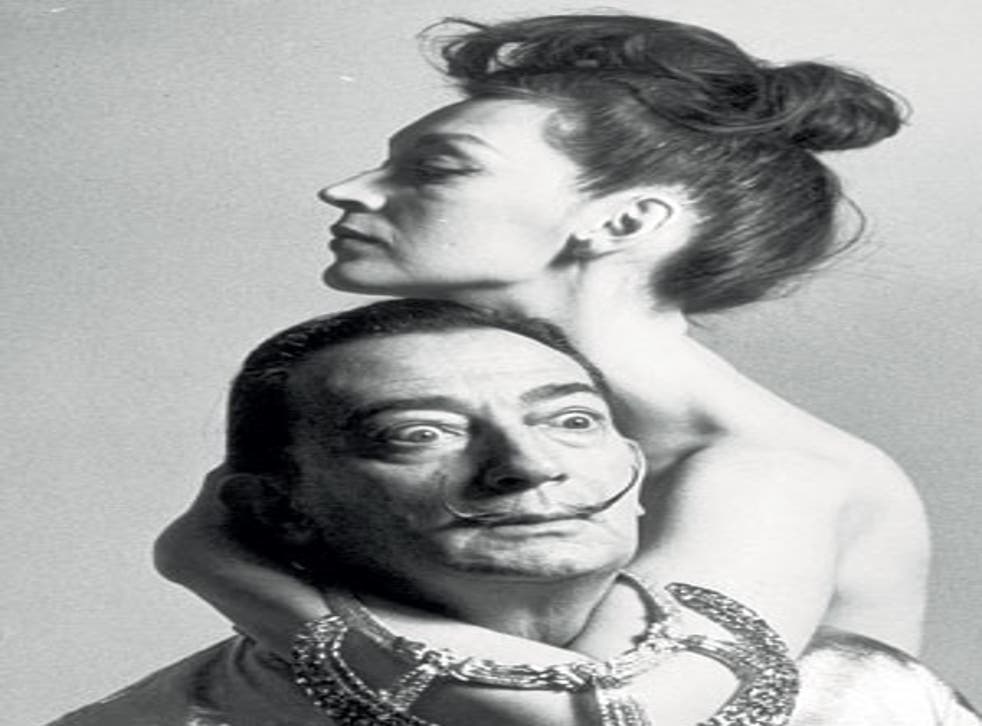 Salvador Dalí, the moustachioed Surrealist painter known for his sexual symbols and melting clocks, is not the first figure one might expect to join the ranks of Carmen, Figaro and Madam Butterfly.
His avant-garde style and eccentric life, punctuated by costumed shenanigans like his glass-encased-brassiere outfit, don't seem like the stuff operas are made of. It is hard to picture this spindly dandy, who dressed in knee breeches as a young man, belting out songs of tortured love in a baritone voice – unless as part of a stunt.
But the creator of The Great Masturbator and The Persistence of Memory is now the subject of an opera, entitled Yo, Dalí, or "I, Dalí", which opened on Wednesday at the elegant Theatre of the Zarzuela in Madrid. His character will share a dreamy stage with a mezzo-soprano-version of his muse and wife, Gala, and tenor-versions of his famously jilted friend, the Granada poet Federico García Lorca, and Gala's ex-husband, the poet Paul Eluard.
The surreal story of the opera's making is true to the painter's spirit. I, Dalí was commissioned in 2004 to celebrate the 100th anniversary of the painter's birth in Figueres, near Barcelona. It was forgotten about as the theatre management repeatedly changed hands; and the opera's sponsor, the National Institute of Stage Arts and Music, was too busy shuffling staff to worry about a musical tribute to the man who gave the world the Lobster Telephone and the Mae West Lips Sofa.
The opera was finally resuscitated thanks in part to the determination of the 80-year-old Spanish composer Xavier Benguerel, who was commissioned to write the score. "It was like a miracle," he said before the opening. "I thought it was impossible."
Mr Benguerel searched for a suitable author for a libretto about a man who practised a so-called "paranoid-critical method" of tapping into the subconscious – but it wasn't easy.
First he approached Ian Gibson, an Irish-born author and historian known for his work on Lorca. Gibson had written a book about the painter, entitled The Shameful Life of Salvador Dali. But he was busy defending his thesis on the whereabouts of Lorca's unmarked grave on a Granada hillside and was not interested in writing an opera.
He then turned to Jaime Salom, a former ophthalmologist who had become a successful playwright in the 1990s, at the age of 65. Salom had already written a play about Gala called Almost a Goddess, which had been put on in Madrid and New York. He agreed to tackle the project.
The result might have been a comic opera given Dalí's fondness for irony, perhaps focusing on his expulsion from the left-leaning Surrealist group led by André Breton for being too apolitical ("I, myself, am surrealism," he reportedly quipped). Instead it highlights his tumultuous relationship with Gala, an erudite, Moscow-born woman 10 years his senior whom he met in Paris in 1929 – when she was already married.
The opera begins in Paris in 1929 Paris, where Dalí came into contact with the Surrealists, worked on Luis Buñuel's film Un Chien Andalou, and fatefully invited Gala to see his paintings in Cadaqués. As the website biography of the Gala-Salvador Dalí Foundation puts it: "From that time on, she was never to leave his side."
The Foundation describes Gala, whose real name was Elena Ivanovna Diakonova, as a "mysterious and highly intuitive woman" who was able to "recognise artistic and creative genius" and who "had relations with a number of artists and intellectuals". Dalí fell in love with her instantly. "She was destined to be my Gradiva, the one who moves forward, my victory, my wife," he once wrote, referring to the heroine of Wilhelm Jensen's novel of that name.
But the opera depicts Gala as "manipulative, frivolous, a harpy, a traitor," according to El País. Dalí himself said he sometimes nicknamed her "Lionette," because "when she gets angry she roars like the Metro-Goldwyn-Mayer lion". Dalí's character exhibits the painter's most infamous traits – immaturity, narcissism, stinginess and shyness.
The opera spans 60 years from that first Paris meeting with Gala to their civil wedding in 1934, their Catholic wedding in 1958 and his death in Figueres, in 1989. In between, he confronts Lorca's unrequited passion, his outraged bourgeois father and his wife's former husband, Eluard, whom, according to the doctor-turned-dramaturge Salom, "she never stopped loving".
The opera is on a vast scale, with 80 musicians. "To reflect the surrealism and megalomania of Dalí, I couldn't use a small format," Salom said.
Register for free to continue reading
Registration is a free and easy way to support our truly independent journalism
By registering, you will also enjoy limited access to Premium articles, exclusive newsletters, commenting, and virtual events with our leading journalists
Already have an account? sign in
Register for free to continue reading
Registration is a free and easy way to support our truly independent journalism
By registering, you will also enjoy limited access to Premium articles, exclusive newsletters, commenting, and virtual events with our leading journalists
Already have an account? sign in
Join our new commenting forum
Join thought-provoking conversations, follow other Independent readers and see their replies