Cavalleria Rusticana / Pagliacci, Royal Opera House, London, review: Bryan Hymel gave a towering performance
This double bill of Italian opera pairs 'Cavalleria Rusticana' and 'Pagliacci' which have a natural compatibility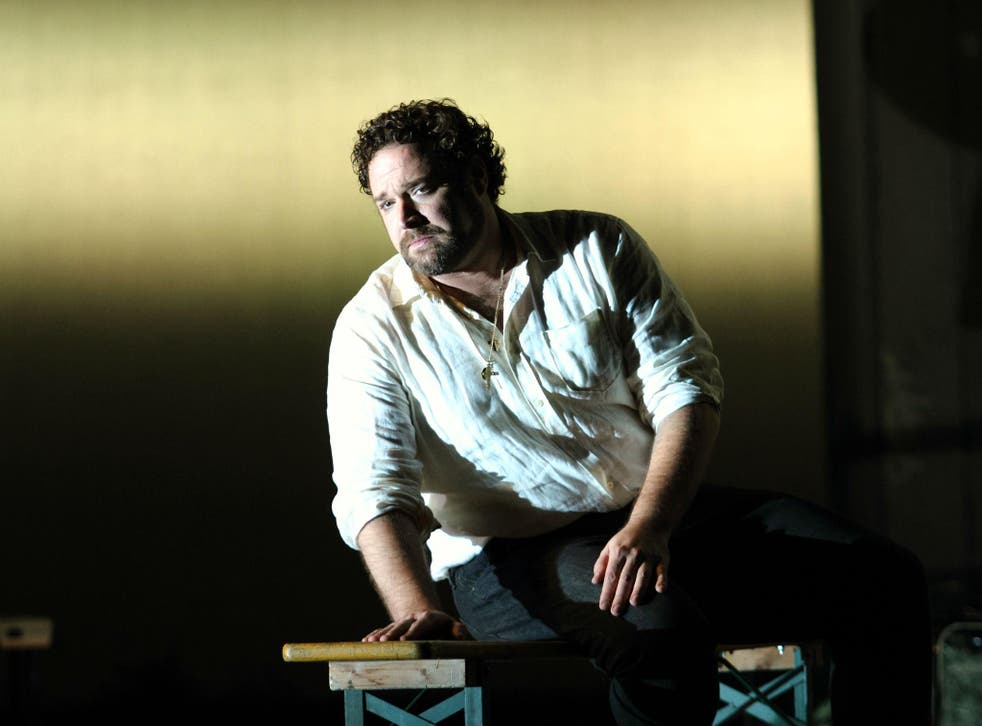 Damiano Michieletto's production of Mascagni's Cavalleria Rusticana with Leoncavallo's Pagliacci looks like becoming one of Covent Garden's most enduring classics. These twin peaks of operatic verismo were not designed to be yoked together, but Michieletto is by no means the first director to contrive a dramatic connection between them as they do have a natural congruence. Both are set in dirt-poor south Italian villages; the adulterer in Cavalleria dies in a duel at the hand of the man he has wronged, while the adulterous couple in Pagliacci are knifed to death when their play-within-a-play turns real. And it helps when the chief protagonist in both is played by the same singer, as on the first night of this revival.
Michieletto takes advantage of the long orchestral introduction to Cavalleria to establish the reality of his Sicilian village, its inhabitants, and its endemic curse of violence: a motionless crowd stands round a murdered man while his mother grieves over him, then Paolo Fantin's handsome set, with a fully-functioning bakery at its heart, starts to slowly revolve, and the first of these two tales of love, sex, jealousy and revenge is set in motion. We don't at first realise that that opening tableau is a flash-forward, but when a villager puts up posters for a show called Pagliacci we do realise that the link between the two stories is umbilical. The school-cum-church-hall setting of the second opera is delineated with comparable finesse; Michieletto's directs his huge cast with an unerring touch, and through ingenious lighting and back-stage/front-stage intercutting luridly illustrates the growing disturbance in the cuckold's mind.
The theatricality of Mascagni's opera may be broad-brush, but the five soloists extracted every ounce of its drama. Elena Zilio's Mama Lucia, Martina Belli's Lola, and Mark S Doss's Alfio were each skilfully characterised, while the anguish of Elīna Garanča's wronged Santuzza cried to the heavens: this Latvian singer may initially come across as too confident for a plausible victim, but her singing is simply glorious. As the seducer Turiddu abandoning his bluster and confronting his fate, Bryan Hymel brings out the complex humanity of his character.
Pagliacci has only two characters of any intrinsic interest – the vengeful hunchback Tonio and the doomed impresario Canio - but thanks to Simon Keenlyside and Hymel (who gave a towering performance) they emerged with unforgettable vividness. The huge chorus sang and acted superbly, but I have never heard the orchestra – here directed by Daniel Oren – sound so coarse-grained.
Until 13 January 2018 (roh.org.uk)
Join our new commenting forum
Join thought-provoking conversations, follow other Independent readers and see their replies