Das Paradies und die Peri review: Simon Rattle and the LSO revive the unfashionable twaddle of Schumann oratorio
Barbican, London
Michael Church
Monday 12 January 2015 00:16 Comments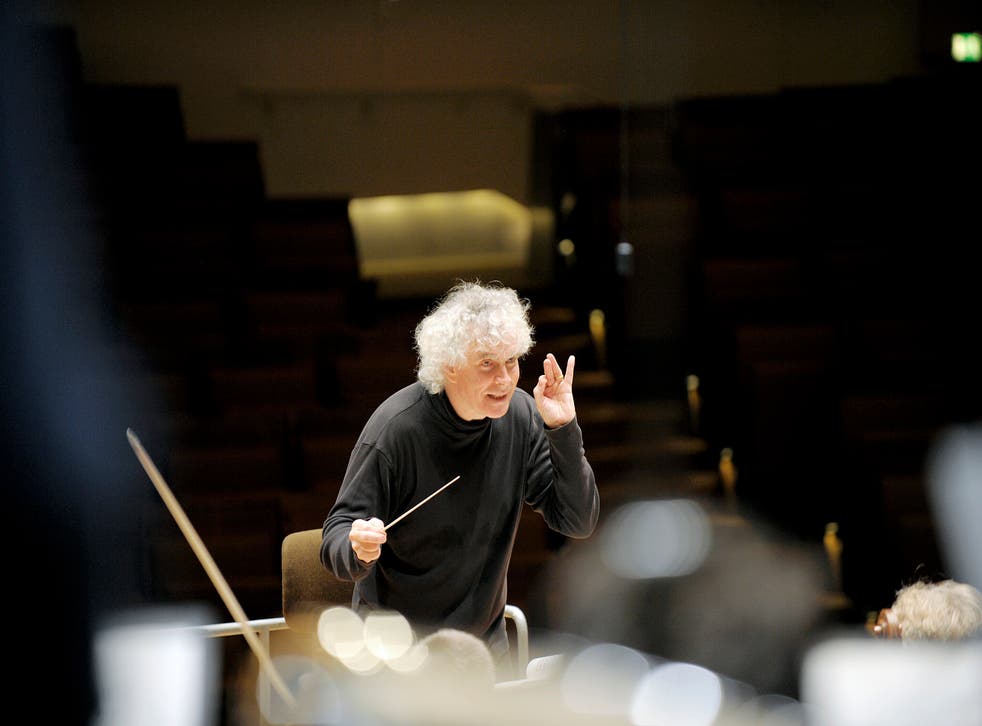 It's quite something to present a major work by a major composer which hardly anyone in the audience has heard, but that's what Simon Rattle and the London Symphony Orchestra did with Schumann's oratorio Das Paradies und die Peri.
This ambitious work for soloists, chorus, and orchestra is the setting of a cod-Oriental verse epic which was all the rage in early nineteenth-century Europe; it concerns the attempts of a female spirit expelled from Paradise to earn her way back in through virtuous deeds, and she eventually does so by collecting the tear of a sinner shamed into repentance by the spectacle of a child at prayer. This saccharine sentimentality won it huge success in its day; it fell out of favour, but is now making a modest comeback.
Rattle and co gave it the best possible airing, with Mark Padmore as the narrator, Sally Matthews as the Peri, and a first-class line-up of subsidiary soloists. The libretto may be unmitigated twaddle, but Schumann's writing for both singers and orchestra is on a very high level from start to finish, so one extracts what pleasure one can: in this case from the brilliance of the playing, and from the soaring magnificence of Matthews' arias. But it's still a period piece.
Register for free to continue reading
Registration is a free and easy way to support our truly independent journalism
By registering, you will also enjoy limited access to Premium articles, exclusive newsletters, commenting, and virtual events with our leading journalists
Already have an account? sign in
Join our new commenting forum
Join thought-provoking conversations, follow other Independent readers and see their replies