Die Entfuhrung aus dem Serail, Glyndebourne review: A brilliant production
David McVicar directs the sexual encounters with judicious sensitivity
Michael Church
Tuesday 16 June 2015 11:35 Comments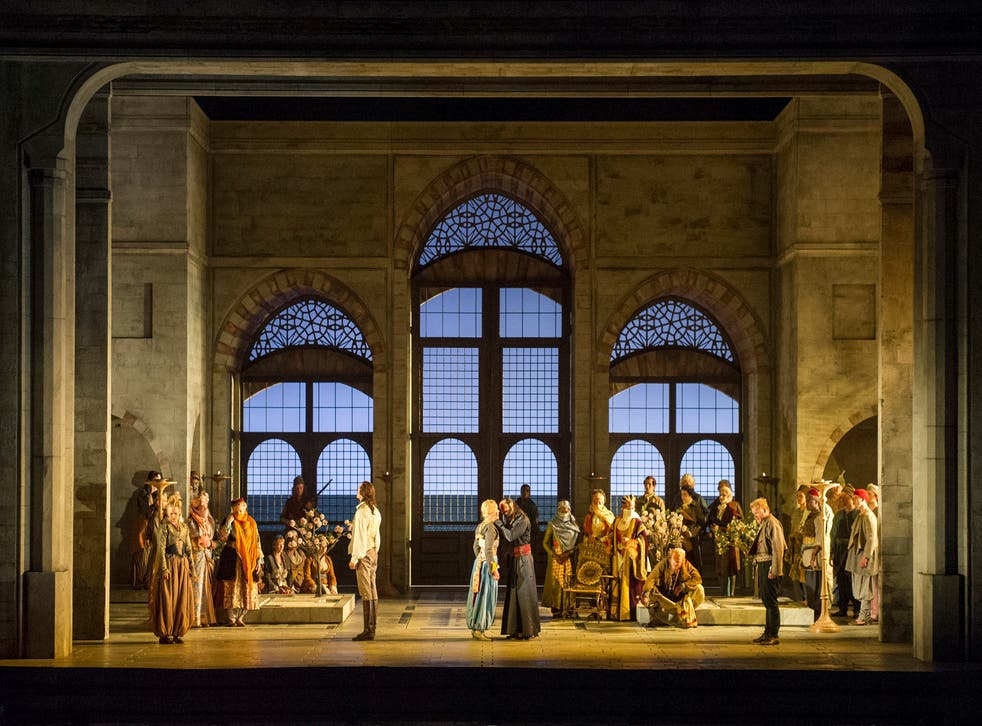 Mozart's Turkish opera filters an imagined East through Western sensibilities, and it presents tricky problems in how the Ottoman court and its ruler Pasha Selim and bloodthirsty gaoler Osmin should be portrayed; moreover, its violent references have now become chillingly topical.
David McVicar's solution is to set the tale in its own time, and follow faithfully the opera's musical and textual cues: the result is that all the characters apart from Osmin – a vaudeville baddie brilliantly played by Tobias Kehrer - are sympathetically drawn.
While Vicky Mortimer's graceful and ingenious sets evoke the visual allure of the harem, Franck Saurel's incarnation of the non-singing Pasha anchors the action with his self-sacrificing nobility.
Apart from one scene where the crockery-throwing slapstick goes on too long, this well-nigh perfect production has its parallel love-affairs playing off each other charmingly. While Edgaras Montvidas and Sally Matthews exude opera seria pathos, Brenden Gunnnel and Mari Eriksmoen give beautifully-sung live-wire performances as Pedrillo and Blonde which vividly presage the peasant lovers of The Magic Flute.
McVicar directs the sexual encounters with judicious sensitivity; Robin Ticciati and the Orchestra of the Age of Enlightenment bring a lovely fizz to the score - weaving in Janissary music as an undertone to the long stretches of spoken dialogue - and when necessary create poignant gravitas.
Register for free to continue reading
Registration is a free and easy way to support our truly independent journalism
By registering, you will also enjoy limited access to Premium articles, exclusive newsletters, commenting, and virtual events with our leading journalists
Already have an account? sign in
Join our new commenting forum
Join thought-provoking conversations, follow other Independent readers and see their replies