Die Meistersinger Von Nürnberg, Glyndebourne Festival Opera, review: 'Power of love and creativity'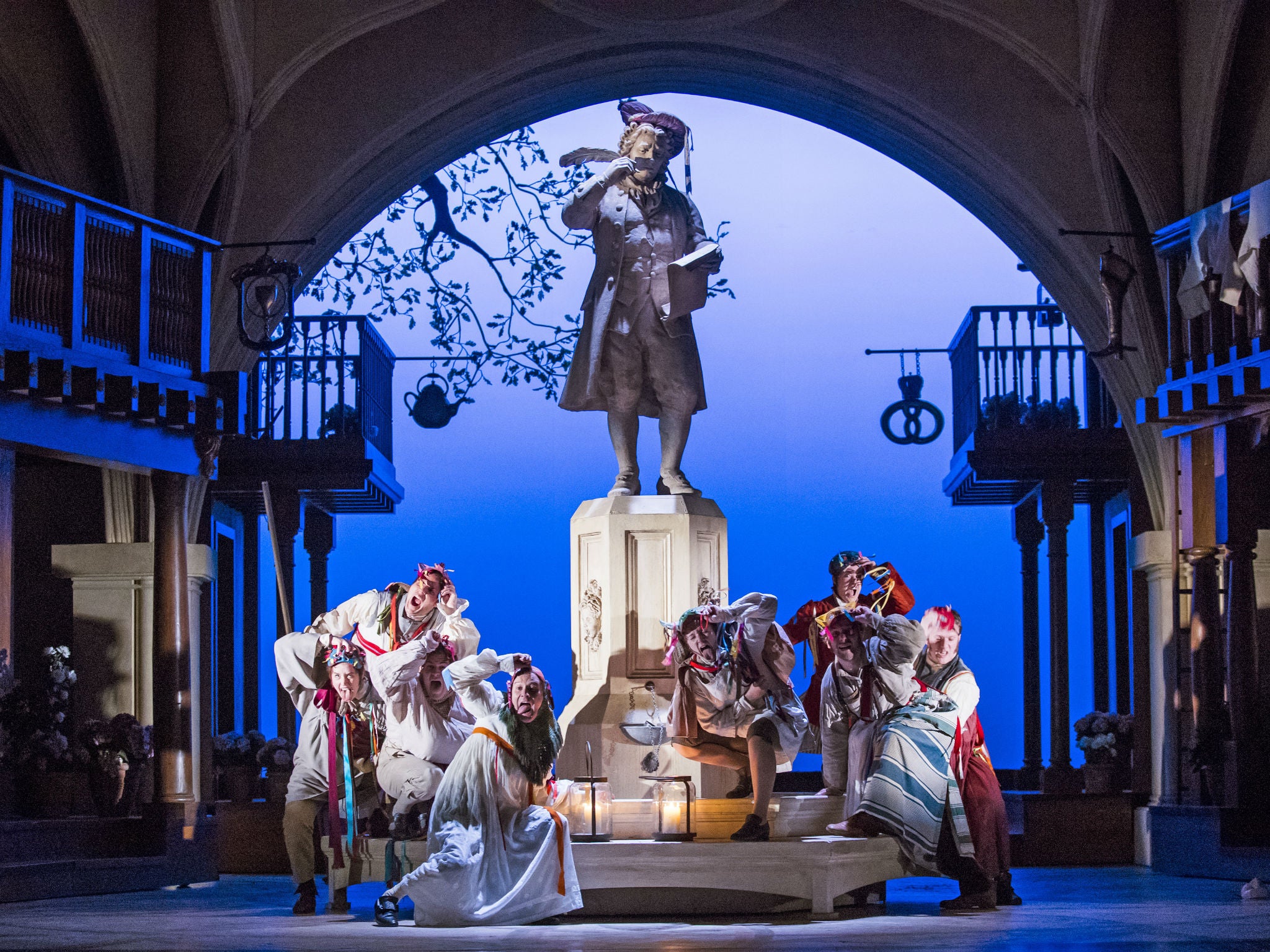 David McVicar's Glyndebourne production of Die Meistersinger premiered in 2011 to a deafening chorus of approval, but that was before people had seen Richard Jones's production for Welsh National Opera. While McVicar set the work in a lovingly recreated city of Wagner's time, Jones adopted a delicately surreal approach that allowed him to rivetingly illuminate Wagner's elaborate affirmation of the power of love and creativity.
Second time round at Glyndebourne, one still admires the convincing solidity of Vicki Mortimer's designs, but the West End-style crowd choreography grates. On the other hand we get two brilliant characterisations: David Portillo's agile and sweetly sung apprentice David deservedly steals the show, as does Jochen Kupfer's mincing-Disraeli (and in no way anti-Semitic) Beckmesser. Alastair Miles brings paternal weight to Pogner, Michael Schade's mature-looking suitor Walther carries total conviction, while Amanda Majeski's ravishingly sung Eva radiates disembodied beauty under the cobbler-poet Sachs's benediction.
But Gerald Finley's portrayal of that pivotal character is on a provocatively slow burn - no trace of the brooding spirit with which he should preside over the first two acts, no ruminative magic in his 'Wahn' aria of Act Three. Only as matchmaker does he finally emerge with the requisite power. No praise is too high for the chorus, or for Michael Güttler's nuanced work in the pit.
Join our commenting forum
Join thought-provoking conversations, follow other Independent readers and see their replies