Fidelio, Longborough Festival Opera, review: A challenging, provocative and highly rewarding evening
Beethoven's only opera 'Fidelio' is relocated to a drug-addled prison and pays homage to films 'Mad Max', 'Alien' and 'Prometheus' in this modern makeover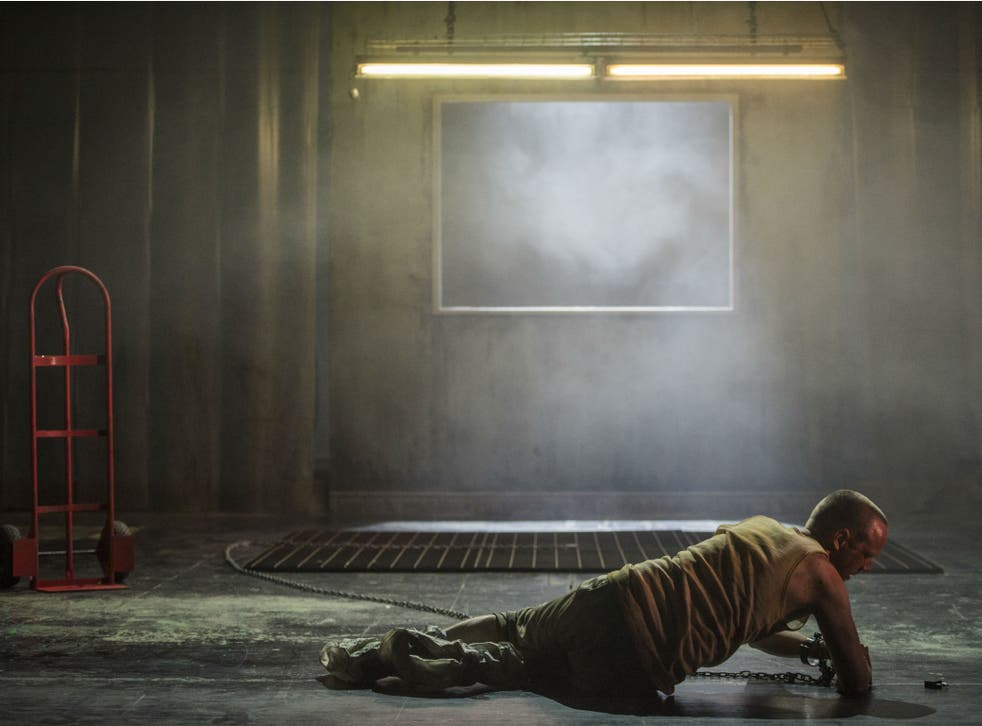 Longborough, a delightful Cotswolds country house opera festival run by Martin and Lizzie Graham, has long punched above its weight in terms of performance, singing and musicianship. Perhaps it has lacked just one thing that every opera house needs to reach the age of maturity: a deeply controversial production that divides both audiences and critics.
Now it has it. The young but already award-winning team of director Orpha Phelan and designer Madeleine Boyd have brought Beethoven's only opera Fidelio into the present – and way into the future. Beethoven's paean to integrity, courage and anti-corruption concerns the wrongful imprisonment of Florestan for trying to expose the corrupt prison governor Pizarro, and the determination to free him by his wife Leonore, who disguises herself as a man called Fidelio, and gets a job in the dark and gloomy jail.
Phelan and Boyd maintain, clearly with some justice, that you cannot portray prisons today without drugs, and also that prisons today are not dark but light, too light, blindingly light with prisoners under constant surveillance. Thus, the famous overture is played while on stage drug manufacture is taking place. The drugs keep the prisoners in a state of passivity, and a massive metal contraption to process the drugs dominates a set that pays homage to the director and designer's love of movies. Mad Max, Alien, Prometheus – the pair cite all three in their interview in the programme.
Sometimes Beethoven fights for supremacy with the concept. I can't for the life of me understand why there was a dumb show prologue of Florestan shooting and wounding Pizarro, which puts him in a wheelchair. Phelan wants the audience to feel some empathy with Pizarro, rather than just see him as the traditional, melodramatic villain. But attempted murder deserves a prison sentence and somewhat goes against the crucial premise of the opera that Florestan is unjustifiably incarcerated.
On the whole, though, for this viewer at least, the concept overall works, and provides a challenging, provocative and highly rewarding evening. Musically the French-Israeli conductor Gad Kadosh (also youthful and also like both director and designer doing his first Fidelio) delivers a fine performance from both orchestra and singers, with Elizabeth Atherton a compelling Leonore and Adrian Dwyer's pleasing tenor acquitting himself well as Florestan. Both the prisoners' chorus and the first act quartet were undoubted highlights, as they should always be in Fidelio, though the former could have had more impact at the front rather than the back of the stage.
But, quibbles apart, this is a production that stays with you and makes you think not just about the opera's key themes – about totalitarianism and corruption – but about the future of prisons. This is a director-designer duo whose careers will be fascinating to follow.
Join our new commenting forum
Join thought-provoking conversations, follow other Independent readers and see their replies