First Night of the Proms: Gabetta/Borodina/BBCSO/Oramo, Prom 2: Boris Godunov, ROH, Royal Albert Hall, review: 'Exquisite'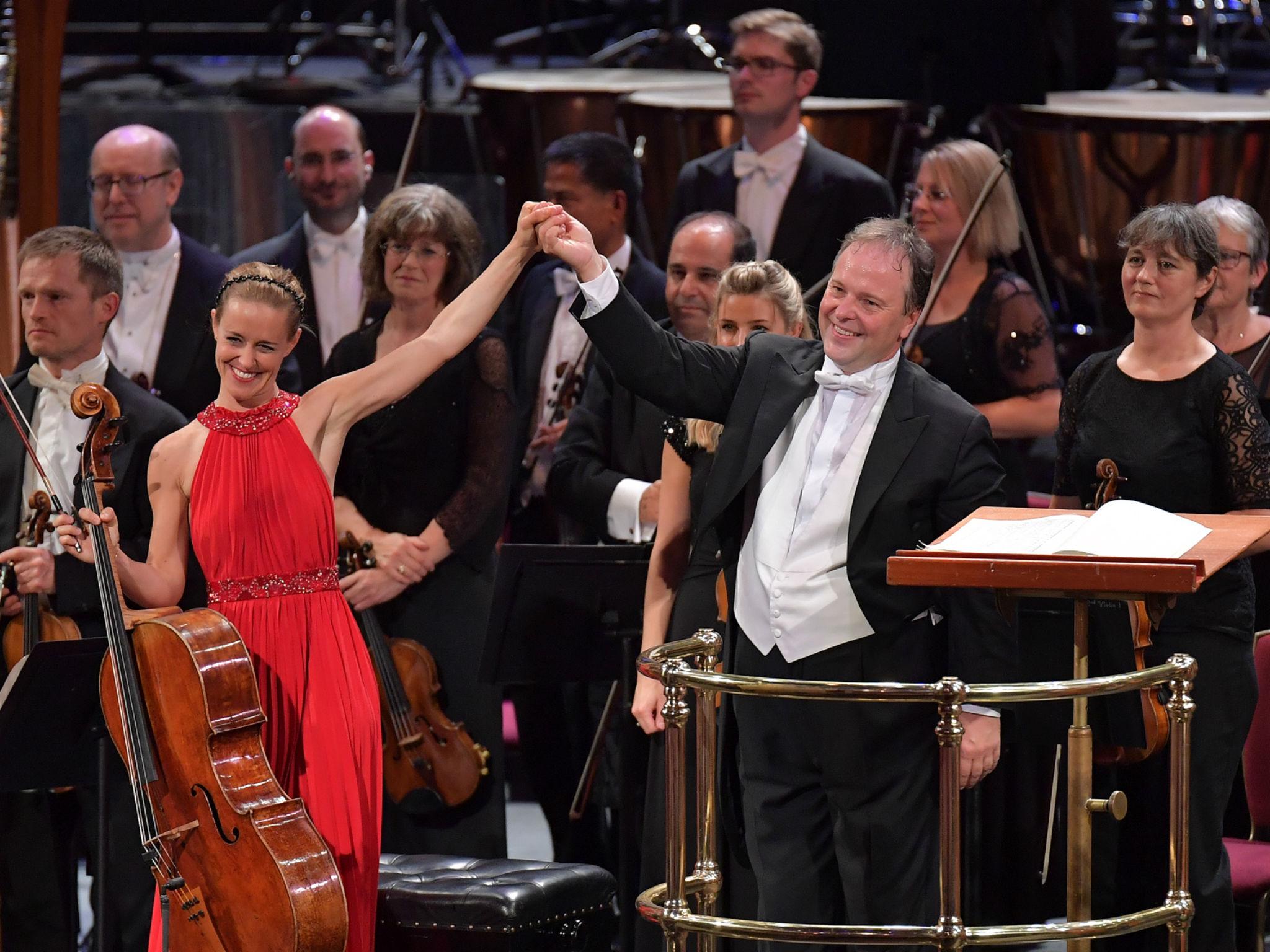 This year's Proms opened with a rousing rendition of the Marseillaise from the BBC Symphony Orchestra under Sakari Oramo: the day after the Nice atrocity, no gesture could have better underlined solidarity with our traumatised concitoyens. From that it was a graceful segue into Tchaikovsky's Romeo and Juliet overture, with strings and woodwind in coruscating form. Prokofiev's Alexander Nevsky cantata gave the combined choruses of the BBCSO and BBCNOW their head, with a refined intervention from Olga Borodina in the 'Field of the Dead' section; this Russian mezzo's artistry allowed her to weave exquisite arabesques around the choral theme.
Meanwhile Sol Gabetta tackled Elgar's Cello Concerto: after admitting that the celebrated Du Pre recording had set a daunting benchmark, she declared that she had 'found the Elgar in me', and went on to prove it. I've never heard so sweetly understated an account; the Allegro discreetly dazzled, the Adagio had no schmaltz.
Antonio Pappano justified the Proms transplant of his Covent Garden Boris Godunov in that much of it is effectively an oratorio, and the performance bore that out: everyone who excelled at Covent Garden did so here – notably the orchestra - though my reservations about Bryn Terfel in the title role still hold. An interval in this darkly intense, 140-minute work would have been universally welcomed.
Join our commenting forum
Join thought-provoking conversations, follow other Independent readers and see their replies