Jenůfa, South Bank, opera review: 'Music of surpassing beauty'
Finnish soprano Karita Mattila is a powerfully haunted Kostelnička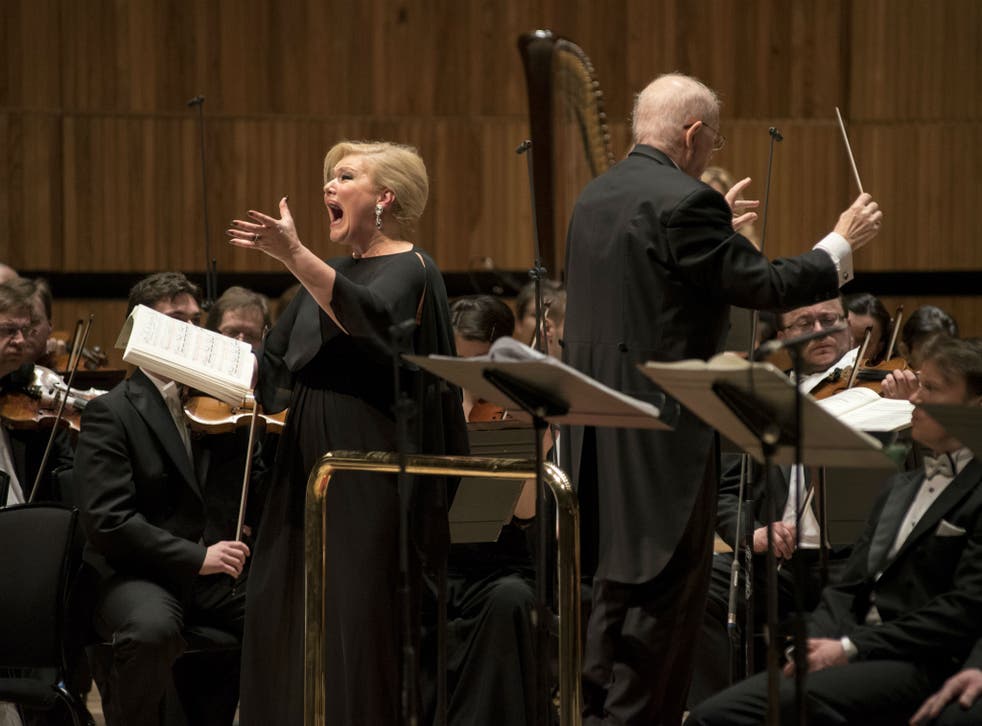 Given that Jenůfa was Janácek's breakthrough opera, where he evolved his instantly recognisable musical language – forged from the distinctive melody of Moravian speech patterns and inflexions – the South Bank's concert performance provided an unmissable opportunity to hear the work performed by native Czechs, with Finnish Karita Mattila as a powerfully haunted Kostelnička.
Jenůfa (a queenly Adriana Kohútková), pregnant and in love with an unreliable Števa (Jaroslav Březina) is abandoned by him. His half-brother Laca ends up slashing Jenůfa's cheek in an anguished access of love and frustration (a boyishly clear tenor in Aleš Briscein), and whose recoiling from marrying Jenůfa on learning of the child's existence drives the Kostelnička, Jenůfa's step-mother, to drown the baby, in the hope of preserving what she believes is Jenůfa's only chance of happiness. Only Janácek, basing his libretto on a play by a female playwright and bereaved father himself, would have depicted this character musically with such tenderness.
In Czech the stress invariably falls on the first syllable of a word, and hearing native singers instantly makes sense of Janácek's every musical line. Likewise, the Czech Philharmonic under Jiří Bělohlávek have this music in their blood, allowing Janácek's jagged, swaggering folk rhythms to suddenly bloom into music of surpassing beauty.
Join our new commenting forum
Join thought-provoking conversations, follow other Independent readers and see their replies