Julietta, Coliseum, London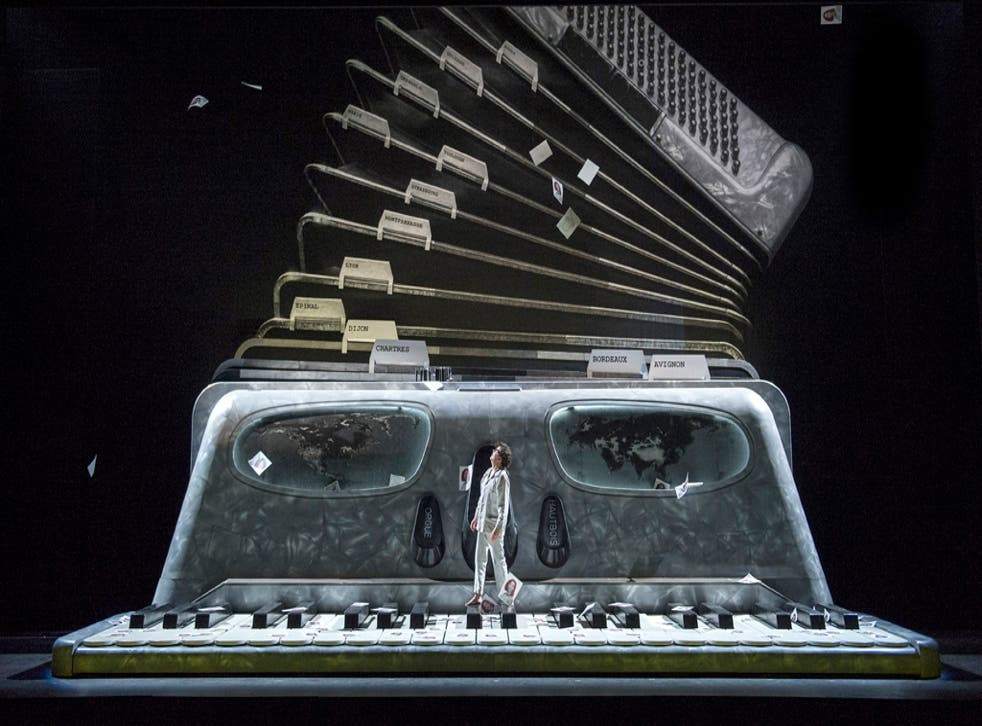 After opening the season with a dismal revival of Nicholas Hytner's 'Flute', ENO has redeemed itself with a production of Martinu's rarely-performed 'Julietta' which honours both its musical beauty and its serenely sure-footed surrealism.
Based on Georges Neveux's play, this opera is in many ways a curiosity. It was originally destined to be set by Kurt Weill, but when Martinu browbeat Neveux into listening to a piano version of his proposed Act 1, the playwright was won over and cancelled Weill's contract. Martinu, he said, had penetrated the world of his 'Juliette'[sic] with more grace and profundity that his play had managed to do.
And the plot is queasily topical, now that we have all decided to entrust our memories to microchips. Travelling bookseller Michel is obsessed with the memory of a young girl's song. He returns to the town where he heard it, but discovers that the inhabitants have all lost their memory, and that the local fortune-teller's job is to palm-read their pasts.
This dreamlike, Kafkaesque narrative has inspired a score with a similarly hallucinatory quality, which in turn has inspired a production worthy of ENO's heyday. Under Richard Jones's direction, sounds, images, ideas, and a totally committed cast conspire to suggest at once the inscrutability and illogicality of officialdom, and also the pathos of an old folks' home where memory has been universally wiped.
Antony McDonald's graceful designs purvey Magritte-style visions with a lightness of touch matched by Philippe Giraudeau's movement-direction, as doll-like human figures try to make sense of a monochrome world dominated by a giant accordion.
Meanwhile conductor Edward Gardner draws out the flickering evanescence of the score, whose tissues of melody and texture seem to act like prompts for the chronically - and comically - deranged dramatis personae.
The community which Jones has created may be off the wall, but its characters are pulsatingly real, and triple-casting allows them to proliferate. It's great to meet Andrew Shore tripling-up as Man in a Helmet, Convict, and (reprising his Dulcamara) the Seller of Memories, and likewise to meet Susan Bickley, Emilie Renard, and Gwynne Howell doing three parts each.
But the biggest plaudits must go to Peter Hoare and Julia Sporsen as the bewitched, bothered, and bewildered lovers, both acting as brilliantly as they sing. I won't reveal the coup which this show delivers as a pay-off, but it's wonderfully neat.
Join our new commenting forum
Join thought-provoking conversations, follow other Independent readers and see their replies