Julietta, Coliseum, London Outsider Music Night, Peckham car park, London
Martinu's surreal 1938 opera plays tricks with the memory and shows ENO at its strongest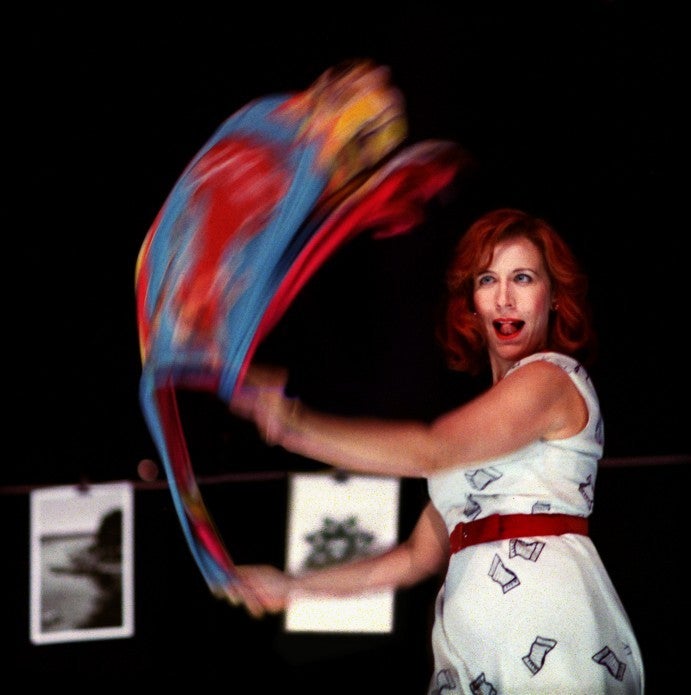 Parisian bookseller Michel Lepic is lost in a dreamworld, searching for a girl whose voice he once heard from the window of a seaside hotel. Memories such as his are priceless commodities in a place where vagrant, musician, housewife and sailor alike feed on borrowed recollections of other people's childhoods; where postmen peddle old letters and fortune-tellers read the past; where wine waiters serve generic vignettes of early courtship to amnesiac elderly couples; where only the tart wheeze of a bal-musette accordion triggers a sense of history and identity.
Premiered just a few weeks after the Anschluss, Bohuslav Martinu's 1938 opera, Julietta, is a more tender work than its Surrealist provenance and arch synopsis would suggest. Martinu had experimented with Dadaism in The Knife's Tears, but in adapting Georges Neveux's play, Juliette ou la clé des songes, he found a more humane voice with which to explore the European unconscious. Nostalgia is the prettiest of pretty lies, the sweetest of sweet-nothings. We are all dreamers in Julietta's peripheral, self-effacing soundworld of brushed strings, skittering xylophone, dewy celesta and knotted woodwind, struggling to pin down allusions Ω now to Wagner, now to Dvorak, now to jazz, now to Brahms, now to Stravinsky Ω before they melt away, leaving the faintest impression.
Richard Jones's production for English National Opera offers an alluring realisation of Julietta in David Pountney's lip-smacking English translation (a feast of consonants for Martinu's elevated recitatives).
The piano accordion in the score looms large in Antony McDonald's glamorous designs: its keys and buttons stepping-stones for the dreamers; its bellows forming the hotel of Act I, the ship of Act II, and the vast files of Act III's Central Bureau of Dreams, where Jeffrey Lloyd-Roberts's harried Clerk rubber-stamps a fidgety Bell Boy's wish for a Wild West dream and a Convict's longing for a cell in which iron bars dissolve with a press of his little finger.
Julietta is ENO at its strongest, an off-beat, highly stylised ensemble-piece that plays to the strengths of company stalwarts and newer talents, most of them taking two or three roles. Among the first group, Henry Waddington's kindly Wine Waiter is the most touching, Susan Bickley's Fortune Teller the most chilling, staggering Cassandra-like with her hand clamped to her head. Among the second, Emilie Renard's bright, brilliant Arab Boy excels. Philippe Giraudeau's movement direction is bold, the crocodile "ballet" appropriately toothsome.
As Julietta, all nervous jiggles, vicious mocking and sudden seriousness, Julia Sporsen is dynamic, voluptuous and disturbing, while Peter Hoare's hapless Michel has kinetic energy and faultless diction, navigating Martinu's angular lines with tireless legato and a healthy tone, drawn inexorably back to his cruel fantasy mistress.
Edward Gardner conducts with a keen sense of pace, each colour and texture clear. If Martinu's melodies are forgettable, I suspect this is deliberate Ω just another surreal joke in a strangely attractive, strangely sad opera, just another squeeze of the piano accordion in polyglot Paris.
Igor Toronyi-Lalic's exquisitely programmed Outsider Music Night for the Bold Tendencies sculpture project at a multistorey car park in Peckham, south-east London, pitched the wistful laments and blithe dances of the celebrated New York street musician Moondog against the crazed counterpoint of Conlon Nancarrow's Studies for Player Piano, James Tenney's Spectral Canon for Conlon Nancarrow and miniatures by Howard Skempton for piano and guitar. Performed by Dominic Murcott on a replica of Nancarrow's instrument, the blistered boogie-woogie and Goldbergian fragments of Canon X (from the late 1950s) sounded gorgeous in this cavernous concrete space. Most things do, it seems.
The audience was free to stand back, close in, sit down or wander at will, with minimal tension between those who had come for the music and those who had wandered down from the bar upstairs. In the central space, marimba-player Greta Eacott, drummer Jonathan Willoughby, cellist Kareem Dayes, melodica-player Emilio Reyes, charango-virtuoso Rudi Schmidt and double-bassist Joe Carvell provided the pulse of Moondog's "New Amsterdam" (1994) to three childlike soprano voices.
To one side, Toronyi-Lalic picked out the gentle, unresolved progressions of Skempton's Postlude (1978) and One for Molly (1972), to the other, Willoughby experimented with the dynamic range of a single tam-tam in Tenney's Postal Piece No 10: Having Never Written a Note for Percussion (1971). The instrumental standard was high, the audience bibulous but attentive.
'Julietta' (020-7845 9300) to 3 Oct
Critic's Choice
Vladimir Jurowski conducts the LPO in Zemlinsky's A Florentine Tragedy at the Royal Festival Hall (Wed). Also in London, Richard Egarr and the Academy of Ancient Music explore Handel's royal connections in a programme of Coronation Anthems, Music for the Royal Fireworks and Suite No 2 from the Water Music at the Barbican Hall (Wed) and the Corn Exchange, Cambridge (Thu).
Join our commenting forum
Join thought-provoking conversations, follow other Independent readers and see their replies