La Fanciulla del West, Grange Park Opera, Hampshire, review: 'Genuinely moving'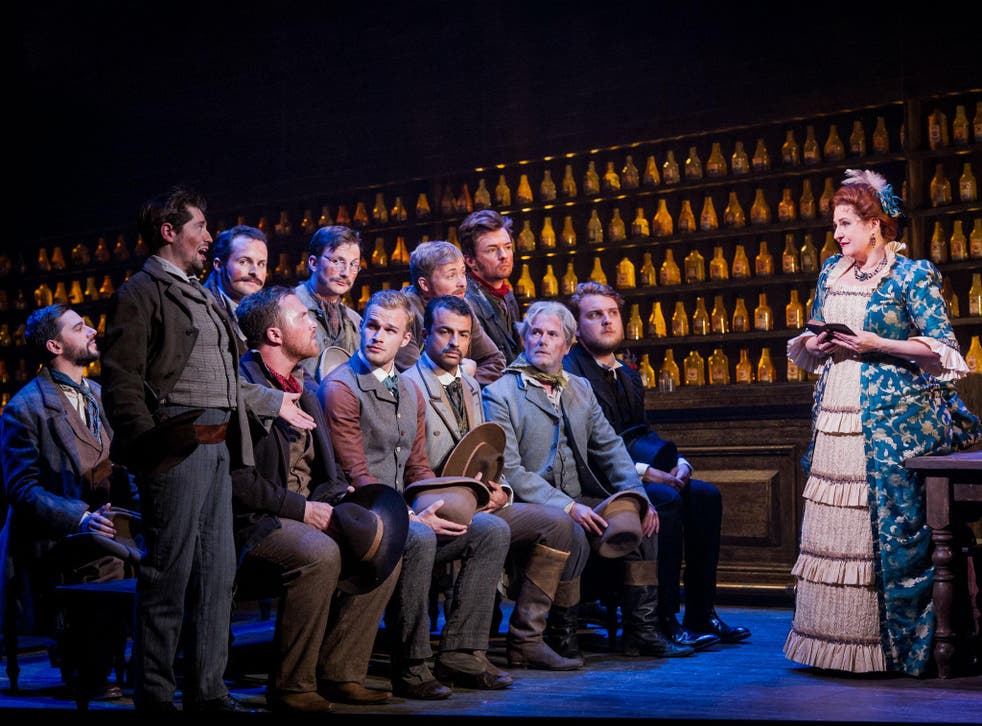 Puccini declared it "the best opera I've ever written", but history hasn't generally agreed. Grange Park's La Fanciulla del West (originally directed by Stephen Medcalf, revived by Peter Relton) shows, despite its shortcomings, why he might have thought so.
Instead of the habitually girlish heroine, Claire Rutter's beautifully sung and more mature Minnie is more plausible as the miners' teacher, 'guardian angel' and object of desire, as she presides over the Polka Saloon where they go to nurse their loneliness or erupt in sudden violence. With his clear-toned baritone and consistently excellent acting, Stephen Gadd shines as Sheriff Rance, implacably jealous as he witnesses Minnie's growing attraction for the stranger and bandit in disguise, Dick Johnson, resonantly sung by Lorenzo Decaro, who does well with the opera's one big number 'Ch'ella mi creda'.
Stephen Barlow and the Bournemouth Symphony Orchestra, though occasionally too loud, make the most of the drama's high point, the crescendoing ostinatos of Minnie's and Rance's poker game for Johnson's life. Just as Puccini integrated his foreign musical elements more fully, he brought in more minor roles (special mention to Michael de Souza as Sonora, one of the lynch-mob about to kill the recaptured Johnson). So when Minnie rides in like some gun-toting Fidelio to rescue her man and disappear with him into the sunset, all the richness and characterisation that have led up to that moment make it genuinely moving.
Register for free to continue reading
Registration is a free and easy way to support our truly independent journalism
By registering, you will also enjoy limited access to Premium articles, exclusive newsletters, commenting, and virtual events with our leading journalists
Already have an account? sign in
Register for free to continue reading
Registration is a free and easy way to support our truly independent journalism
By registering, you will also enjoy limited access to Premium articles, exclusive newsletters, commenting, and virtual events with our leading journalists
Already have an account? sign in
Join our new commenting forum
Join thought-provoking conversations, follow other Independent readers and see their replies