Les Contes d'Hoffmann, Royal Opera House, London, review: One could perhaps wish for more varied dynamics from Vittorio Grigolo's Hoffmann
The Royal Opera's production of Offenbach's opera was created in 1980 by director John Schlesinger, who is better known for the films 'Midnight Cowboy', 'Sunday Bloody Sunday' and 'Cold Comfort Farm'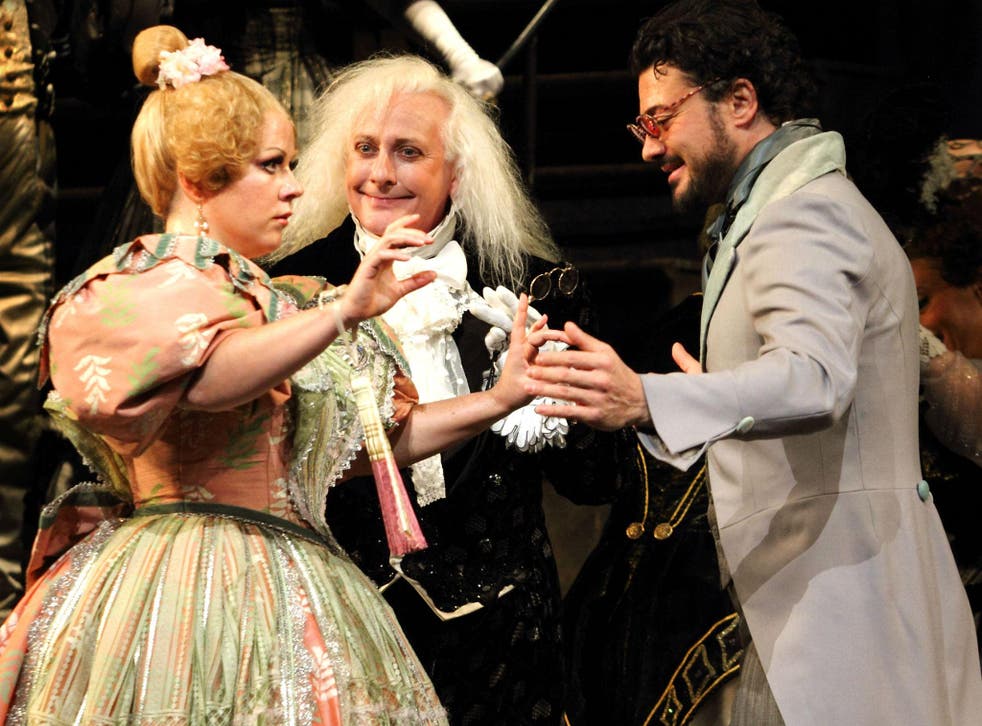 Away from the risqué sophisticated formula that guaranteed success with his many opéras bouffes, Les Contes d'Hoffmann was Offenbach's final bid for immortality. It's an extraordinary work, definitely worth catching in the late, great film-director John Schlesinger's insanely sumptuous, near-definitive 1980 production on its last outing.
The opera is based on three fantastical tales by the German Romantic ETA Hoffmann, jammed together and presented as though episodes of the real-life Hoffmann, reviewing the three great loves of his life as he waits, a shop-soiled drunken poet, for his latest love the diva Stella.
Russian soprano Sofia Fomina as the mechanical doll Olympia his first infatuation, nails both the extreme coloratura and high comedy of the first act, as does Christophe Mortagne's throwaway panache as her creator, Spalanzani.
Christine Rice likewise dazzles as the sensuous erotic courtesan Giulietta, lying back in William Dudley's the opium dream of a set, while Sonya Yoncheva, the girl who must not sing, provides the emotional pay-off: by turns fragile, febrile, always in exquisite voice. And Kate Lindsey makes an engaging Nicklausse, Hoffmann's muse, ever in attendance.
One could perhaps wish for more varied dynamics from Vittorio Grigolo's Hoffmann, and maybe greater French inflection from conductor Evelino Pido, but it's Thomas Hampson who seems largely out of his comfort zone as Hoffmann's constant nemesis, although his last act's nightmarish Dr Miracle succeeds in spades.
Register for free to continue reading
Registration is a free and easy way to support our truly independent journalism
By registering, you will also enjoy limited access to Premium articles, exclusive newsletters, commenting, and virtual events with our leading journalists
Already have an account? sign in
Register for free to continue reading
Registration is a free and easy way to support our truly independent journalism
By registering, you will also enjoy limited access to Premium articles, exclusive newsletters, commenting, and virtual events with our leading journalists
Already have an account? sign in
Join our new commenting forum
Join thought-provoking conversations, follow other Independent readers and see their replies