Manon Lescaut, Royal Opera House, review: 'Radiates a very modern sleaziness'
Michael Church
Wednesday 18 June 2014 09:22 Comments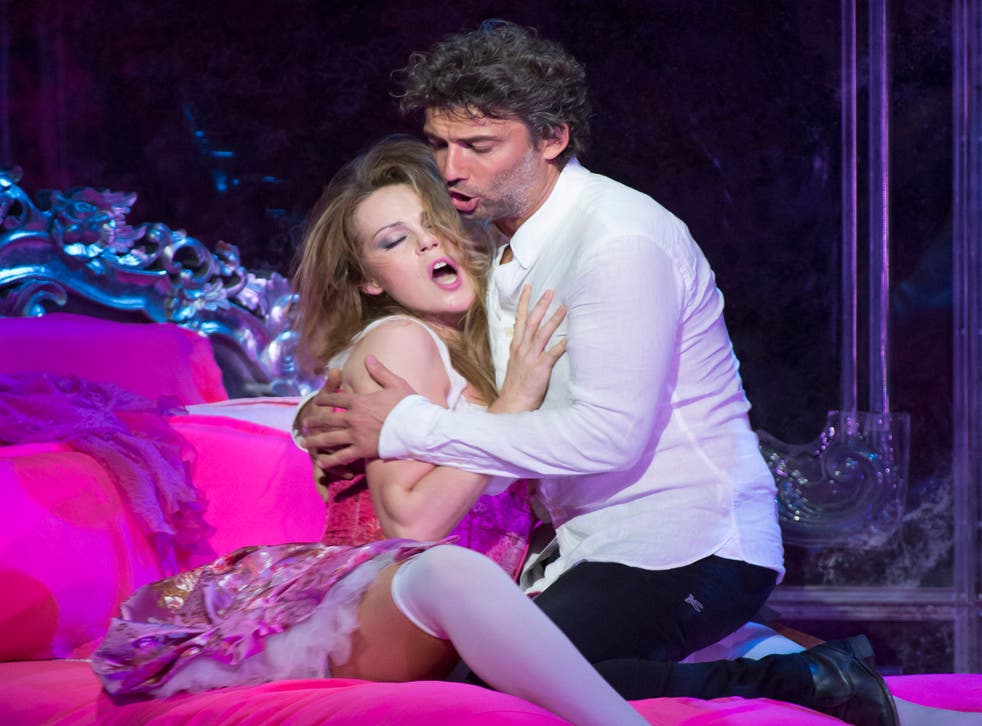 Flamboyantly designed by Paul Brown, Jonathan Kent's production of Puccini's Manon Lescaut could not be more different from Laurent Pelly's daintily stylised Belle Epoque version of Massenet's take on the story which we saw in the same house four months ago.
The curtain rises on a downmarket hotel-plus-bar peopled by a bunch of teenagers led by an exuberant Edmondo (Benjamin Hulett) in party mode; Manon (Kristine Opolais) is deposited from a people-carrier, while Geronte (Maurizio Muraro) and Lescaut (Christopher Maltman) radiate a very modern sleaziness; Jonas Kaufmann's Des Grieux has a grace redolent of bygone days.
From the moment Kaufmann and Opolais embark – with infinite delicacy - on their emotional journey, it becomes clear that this is a vocal marriage made in heaven. His warmly burnished sound is balanced by the exquisitely-nuanced purity of hers, and they are supported by a performance in the pit, under Antonio Pappano, of rare refinement.
But Kent presents Manon's Parisian high-life in contradiction to both music and plot. Puccini's fashionable courtesan becomes a soft-porn star reigning amid vulgar bling; the chaste beauty of Opolais's singing is undermined by the voyeuristic sexuality she is directed to portray, and her exiling becomes reality tv on a seedy waterfront. Only in the final act (on a ruined flyover), with her farewell aria and the subsequent duet, does the magnificent desolation of the music come centre-stage.
Register for free to continue reading
Registration is a free and easy way to support our truly independent journalism
By registering, you will also enjoy limited access to Premium articles, exclusive newsletters, commenting, and virtual events with our leading journalists
Already have an account? sign in
Join our new commenting forum
Join thought-provoking conversations, follow other Independent readers and see their replies