Viral Laughter
Abi Clarke: 'It feels like my whole career is in this phone'
The Bristol comedian has gained nearly 15 million likes on TikTok during lockdown for her hilarious sketches and relatable videos. She talks to Isobel Lewis about observational humour, creating content for an algorithm and building the audience she's always wanted online
Monday 15 March 2021 10:16 Comments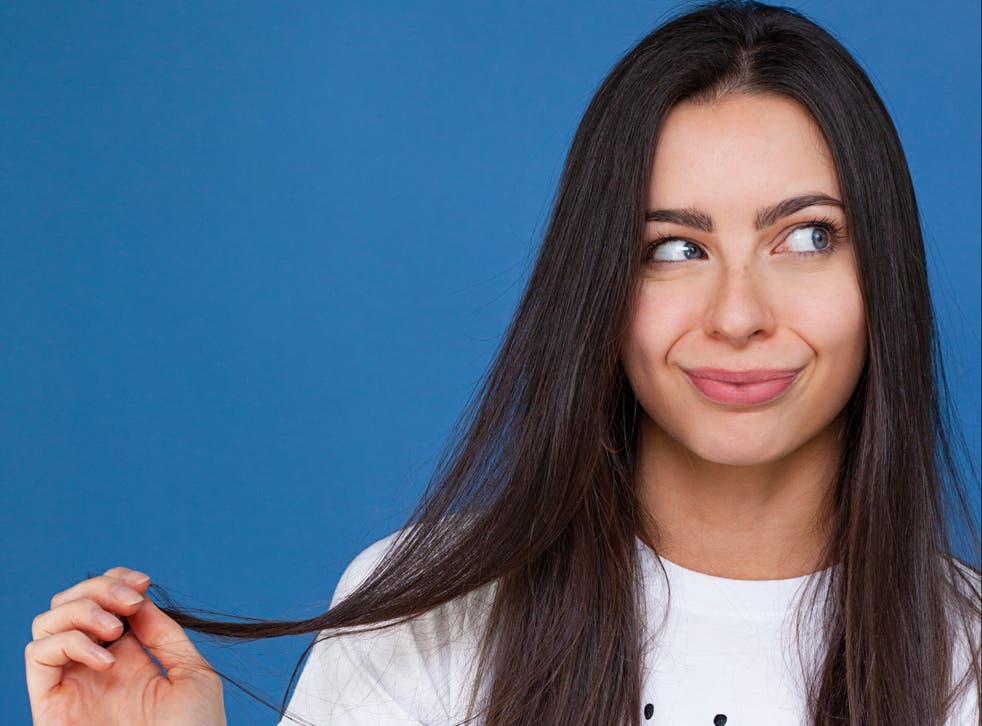 Abi Clarke always knew she wanted a creative job; she just didn't know what. Born into a family of actors, the Bristol native dabbled in theatre directing, TV production and had even been offered a place at circus school before she discovered stand-up comedy. "Something just fit perfectly," she says. "I remember turning round to my mum, saying, 'I think I've found my thing.'"
A rising star on the south-west of England's comedy circuit, Clarke has found increased success during lockdown for her hilarious TikTok videos. On the platform, she boasts 735,000 followers and nearly 15 million likes across her videos, sketches that parody everything from dating in the age of lockdown to the things men say to women in the gym. Her profile is a perfect melding of traditional and internet humour – skits that wouldn't be out of place on a primetime sketch show sit alongside Mean Girls lip syncs and dance challenges.
Clarke's followers tend to be young and female, which is the audience she's always wanted but struggled to get when performing live. Before lockdown hit, the 24-year-old was gigging in pubs and clubs around the country to a clientele predominantly consisting of "50-year-old men with beer". Which was fine, she says, but not a demographic always responsive to jokes about The Sims and Twilight. "I started posting online so my followers could then come to gigs, and I'd be able to do the jokes I want to do," she says.
While Clarke had begun sharing sketches on social media in 2019, they became her focus in lockdown. She posts videos across Instagram and TikTok simultaneously, but it's on the latter app that they tend to go viral, largely thanks to its algorithm. While on Instagram, "people who don't already follow don't really see your content", TikTok's "For You Page" promotes new content to users, meaning it only takes one video to get your name out there. With people flooding online in search of content to "cheer them up" over the last 12 months, it's been a winning formula for her.
Hearing Clarke talk about her videos is fascinating. As much as she insists that her aim "was never to become an influencer", her social media platforms are both her portfolio and her personal diary, and her comedy linked to the idea of her as a "relatable" figure. "I want my videos to make someone say, 'That's so true, that's so you, that's so me, or that's so us,'" she says. "If they can do one of those, then it's going to do well."
On the internet, relatability has tangible results – it's how you get people to share your videos. But many of the biggest traditional comics have made their names with observational humour like Clarke's. Sarah Millican, she says, has the kind of relationship with her female audience members that she wants. "I was watching her special and a woman was willing to shout out some really embarrassing thing about her period or her boobs, just shout out in this huge theatre in front of everyone, [while] it was being filmed. That's how comfortable Sarah Millican makes people feel." There is a note of reverence in her voice.
One set of characters that has really struck a chord with Clarke's audience are office workers Jill and Tracey, who she's reprised in multiple sketches. Parodying mindless water cooler chat by making the characters repeat the words "good, you?" ad nauseam, the original is Clarke's biggest video and has been watched 12 million times, which she points out is more viewers than the biggest sitcoms often pull in. It's hard to compare a 60-second sketch with a fully produced half-hour comedy, but the amount of eyeballs on her work shouldn't be underestimated.
While Clarke has reached impressive heights with her videos, the way she describes herself seems slightly at odds with the "fast", reactive nature of an app like TikTok. A self-proclaimed "chronic perfectionist", she says a 60-second sketch like Jill and Tracey generally takes two weeks to put together. As it feels like "my whole career in this phone right now", the pressure to constantly create can be intense – but she hopes the easing of lockdown will see demand decrease and other projects take over as stand up returns.
Going back to live performance is a daunting thought for all comics, but Clarke is hyper-aware that she could be returning to "the biggest audience I've ever had". "People keep messaging me, [saying] 'Tell us when you're gigging' and I'm like, 'Nooo, I want to do it secretly for a little bit, then you can come when I'm really good,'" she says with a laugh. "You realise you've kind of lost your ability to appear from nowhere."
But if lockdown has proven anything to her, it's that comedy will always be needed. She won't be giving up the videos, she says, "because you feel like you owe it to your followers and you don't want to be like, 'Lol, suckers, not anymore.'" But she's excited to slow down the social media a little. Getting to create content that's longer than 60 seconds, to an audience she's spent the last year cultivating, is a thrilling prospect.
Register for free to continue reading
Registration is a free and easy way to support our truly independent journalism
By registering, you will also enjoy limited access to Premium articles, exclusive newsletters, commenting, and virtual events with our leading journalists
Already have an account? sign in
Join our new commenting forum
Join thought-provoking conversations, follow other Independent readers and see their replies