We spoke to the new generation of female comedians dominating 2017
What is it really like for a woman in comedy these days? With more female stand-ups at the Edinburgh Fringe than ever before, it is about pushing forwards despite a male-heavy industry where you are often still valued for your looks, rather than your brain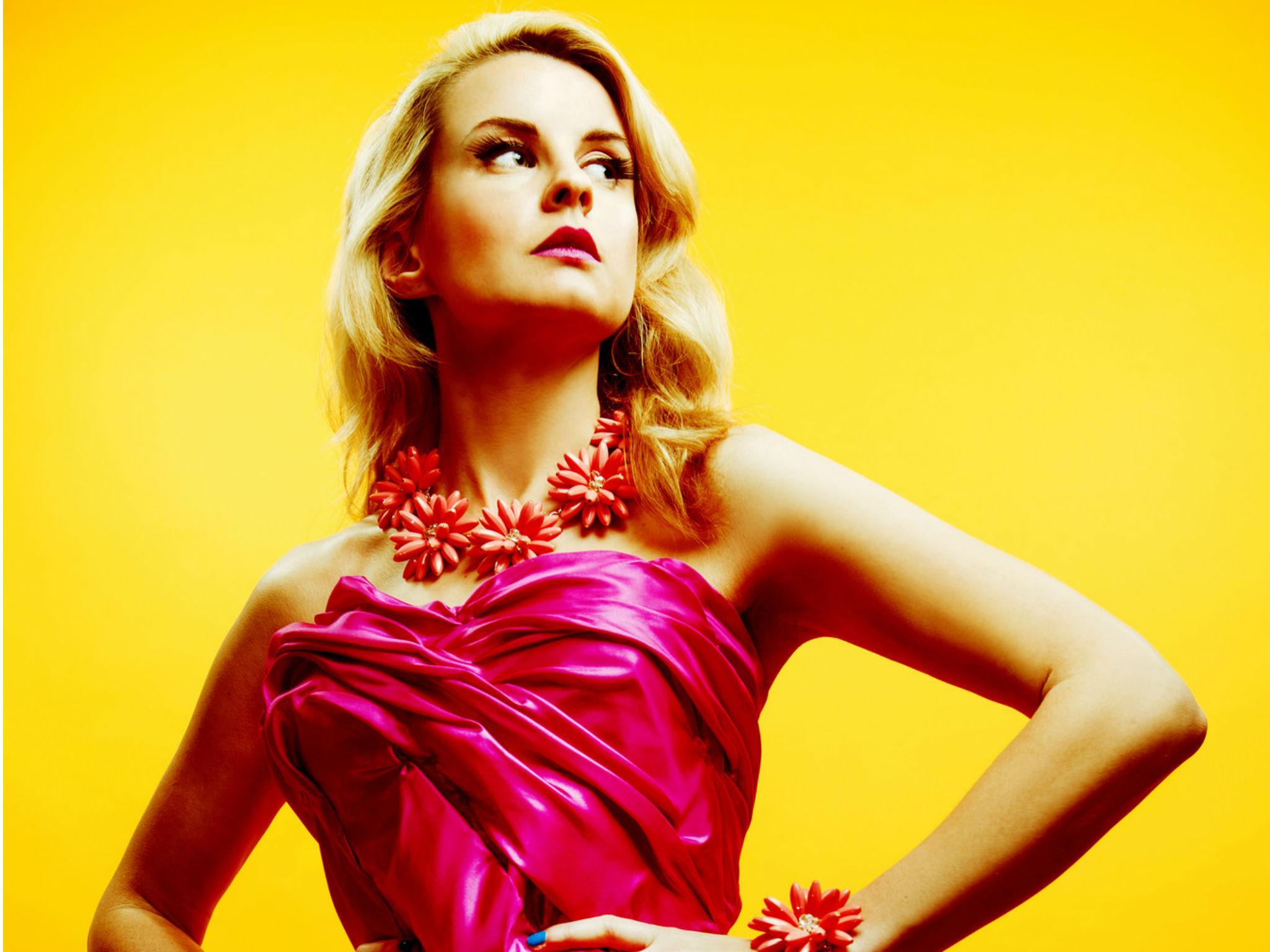 Are women funny? That's the tediously perennial question – still hotly debated online – but one that surely has been answered more than enough times to leave little room for doubt. For the millennial generation, there have been a number of awe-inspiring waves of female-led UK comedy with the likes of Victoria Wood, French and Saunders, Jo Brand, Smack the Pony, Katherine Tate, Black Books' Tamsin Greig paving the way for the women on stages and TV screens today: Sarah Millican, Katherine Ryan, Bridget Christie, and Miranda Hart to name but a few.
The rite of passage that is Edinburgh Fringe is seeing more women flocking to the Scottish capital to showcase their wares than ever before, and more female-written and -performed shows, such as Michaela Cole's Chewing Gum and Phoebe Waller-Bridge's Fleabag, are snapping up awards and admiration for their edge and innovation.
Yet Funny Women's Lynne Parker and Hazel O'Keefe, who organises Women In Comedy Festival, despair that promoters still struggle to find a single woman to put on their comedy night bills (or anyone other than checked-shirted, skinny-jeaned straight white blokes, for that matter) despite hundreds of female comedians passing through their doors each year. An alarming proportion still report being greeted, post-gig, with the charming, backhanded: "I don't normally find women funny, but...". And while a cushioned single spot is commonly reserved for a woman on our ever-popular banterous panel shows, we are still some way off seeing an all-female version (according to research by Stuart Lowe, it's happened once since 1967).
So what's it really like for a woman in comedy these days? I spoke to some comedians set to make the country laugh in 2017 (which, let's face it, will be needed more than ever) to find out.
Sally Phillips, a regular at Edinburgh Fringe, script-writer, filmmaker and actress – and a third of the landscape-altering Smack the Pony team – believes the industry has changed substantially, and for the better. Though she admits that, at the time, she would rather have been part of Big Train, she looks back with pride at the show that many women have since told her inspired them to go into comedy: "The Spice Girls had made it and we thought, why can't we do that with comedy?".
She jokes about a genuine anxiety they faced that women comics only wanted to write about periods: "That's why we ended up with that rubbish name – we wholly avoided any association." And a bizarre pressure to succeed, "as if, if this isn't funny, no woman will be allowed to do comedy on TV ever again."
For Phillips, now there are fewer gender-stereotyped comedy roles, herself having recently taken up a part originally to be played by Noel Fielding. And now there is much more freedom for female comics to be part of a collaborative process of writing (something she loves) with an expectation and trust that women can be funny: "For me, comedy is in the tone and dynamics between people, the energy in the room on the day, rather than something highly rehearsed and dictated from on top."
After huge success with 31, 2014 Funny Women Award winner Jayde Adams is now preparing Jayded about our obsession with popularity. Personally, she hasn't felt the pressure of being a woman amongst men but puts that down partly to her particular brand of comedy: "I come on in Lycra and roll around on stage like a drag queen toddler and sing Italian opera. There's not blokes doing that." But it's also due to a new wave of promoters booking comedy based on what they think is good, rather than who they know, breaking up a tight "friendship group" of promoters and comedians that used to exist, and tended to be male.
Crucially, for Adams, more than ever it's about universal appeal, "to go on stage and entertain the entire room", as well as bringing people together: "Because of Brexit, there's a huge partition. As entertainers we have a responsibility to blend people, not segregate them. It's about making the whole country laugh."
Adams used to worked in Asda (her mum still does) and says growing up in a working class environment encouraged her to speak her mind: "I don't care about saying the right things. I just have an absolute obsession with making people laugh."
Character comic Alice Marshall became frustrated trying to find places for her alternative comedy, being caught invariably "in grotty, damp London pub basements with ten male standups talking about beer and tits": "I'd come on in a wig and bodysuit, lipstick all over my face, barking like a seal – it did not go down well." So she decided to create her own space, setting up Strange Creatures at Phoenix Artist Club, "where, if you want to get up and do a dance and cover yourself in jam, you can."
She sees a resurgence in alternative comedy, with it becoming cool to train at Parisien clown schools such as LeCoq and Gaulier, but believes having the right space to showcase new material is crucial: "It's like a dagger to the heart when something is met with total silence and indifference – but you have to try stuff. You have to fail and you have to not care."
Her follow-up to Vicious is about people being vile to one another: "By creating a caricature of the worst people in society and laughing at them – you win. The world is ten times worse than last year so my new show Blood needs to be ten times braver."
Online sensation Eline Van Der Velden fostered an international following producing her own sketch show videos. In her view, women need to write their own characters: "When I got an agent in the US they wanted to turn me into the perfect LA girl. But I just couldn't do it – I couldn't lose anymore weight or do my hair the way they wanted. That's when I came up with Miss Holland."
Eline brings a truly diverse background and skill set to her comedy: a British education in the arts, a cultural "lack of shame" from her native Dutch island Curaçao, a knowledge of nuclear fusion from her training as a physicist and an ability to switch between pitch-perfect accents "like a chameleon" from living all over the world. Her clueless beauty pageant character and quirky psychological science street experiments Putting It Out There are now hitting BBC Three (with 800K views on her most recent instalment) while her next project is to make a Big Bang Theory-esque show inspired by her fellow female physicists who, she says, are actually hilarious – like her.
Comedian and writer Anna Morris acknowledges the steps forward made with increased diversity but at times feels a niggle: "No one wants to tick a box – you want to be there because you are funny."
She suggests barriers to making it in comedy are part of broader societal issues: "Women, especially in the media, are still valued on way they look rather than what's in their brain or what they say." After success at Edinburgh with an interactive and improvisational act around a bridezilla character, she's now taking It's Got to Be Perfect to Australia.
But her ambition is to write her own characters for TV "that have depth, are rounded and funny", frustrated that many that she is cast for are token women in sitcoms, "the naggy girlfriend or older woman who is bitter and unpleasant, with no funny lines."
New Yorker Desiree Burch, who has already picked up a Fringe First and Funny Women award for her stand-up, will perform This Is Evolution at the Soho Theatre this month. She highlights the opportunities for making a career gigging across the UK which don't really exist in the US: "There's much more of a live performance thing here, helped along by the drinking culture. With New York being such a capitalist pinnacle – people either are killing it, like Amy Schumer, or getting paid little to nothing. It's just much more of a hustle for everyone." She says there is also more of an emphasis on conventional physical appearance in the US: "Here I feel there is more interest in real people with talent. In the US there is still a beauty paradigm that reigns supreme, even though not overtly spoken about. A need to be "rom-com"-looking." Having grown up on TV though, that's where she would love to be: "When there's a show you're really into, it becomes part of your life and influences you. I want to see people represented that resemble me and my life. I'm seeing that happen and I want to be part of that. It can be an immense force for good."
Australian comedian and writer Alice Fraser has just launched Empire, a follow-up to sell-out festival shows Savage and The Resistance. She notes that as with all comedy "you have to prove yourself every time to the people in the room on the day". But equally, she says: "When there is more than one woman on the bill, then you don't have to carry the world on your shoulders, to represent everyone in your gender."
She finds it interesting we don't yet consider comedy in terms of genres, like we do with music: "It should be about what kind of comedy do you do rather than what your genital arrangement is."
Fraser left a career as a lawyer to do comedy and though her academia-informed stand-up can be problematic in Australia, where the "tall poppy syndrome'" often applies, she hasn't looked back: "In comedy you don't measure success by money, but by laughs you get on any given night. Such intangibles feel more tangible to me, though they can't buy food."
Blasting through over 200 gigs in less than a year, for relative newbie Kelly Convey, stand-up feels like an addiction. She puts her success down to offering something different: "I'm a young, quite attractive woman with the voice of a white van man. I'm practically a misogynist. But people find it refreshing."
Convey doesn't see why women shouldn't be able to put on stage how they really are in private: "Men talk about wanking and their dicks all the time. But when I talk about masturbating, people are shocked. It's about changing perceptions – we're not shrinking violets." She's learned audiences will be more receptive if you are confident and make them comfortable in your presence.
She still finds people think of a woman in comedy as something of an oxymoron: "I don't blame them. The problem is the televised version of comedy, which is the only thing people digest, is very male heavy." But ultimately Convey thinks now is a great time to be getting into comedy, making light of being the "token female": "I know full well I'm getting booked because they need a pair of tits on the bill. I'm happy to be those pair of boobs."
Political commentator-cum-comedian Ayesha Hazarika capitalises on a prestigious career working her way up through British politics to inspire her comedy, having been a Special Advisor on Women and Equality for Harriet Harman "when feminism was unfashionable": "Harman was received as wanting to build a feminazi state or something." She sees satire as a powerful means of engagement: "Melissa McCarthy's Sean Spicer skit did more to prick the ego of what's happening in the White House than reams of very worthy, very angry, political commentary."
With her new tour The State of the Nation hopes to "lift the lid" on politics. Although things are improving, she thinks women being very funny is still quite counter cultural in society: "We're slightly squeamish about women having power. With stand-up, you are holding court, telling stories, having everyone hanging on your word. It's a position of power in a way." But as her career has taught her, you have to be resilient: "People only attack you if they think you are a threat – you should see it as a badge of honour."
In truth, the subjective nature of comedy means who and what is funny can be as diverse as audiences can. As far as comedy can provide a reflection of society back onto itself, the more people creating it the better. Putting a limit on who can have a go at making us laugh is only limiting the richness of our cultural identity. And as Smack the Pony's Phillips suggests, "we're all funny, we're all ridiculous. It's how public you are ready to go with that fact." Edinburgh Fringe, anyone?
Join our commenting forum
Join thought-provoking conversations, follow other Independent readers and see their replies