Edinburgh Fringe Festival 2015: Solo acts are better together - as a scheme helping 'terrified' artists going it alone has proved
The One-Person Production Network is an 'informal fraternity' of solo performers 'who latched on to each other for support'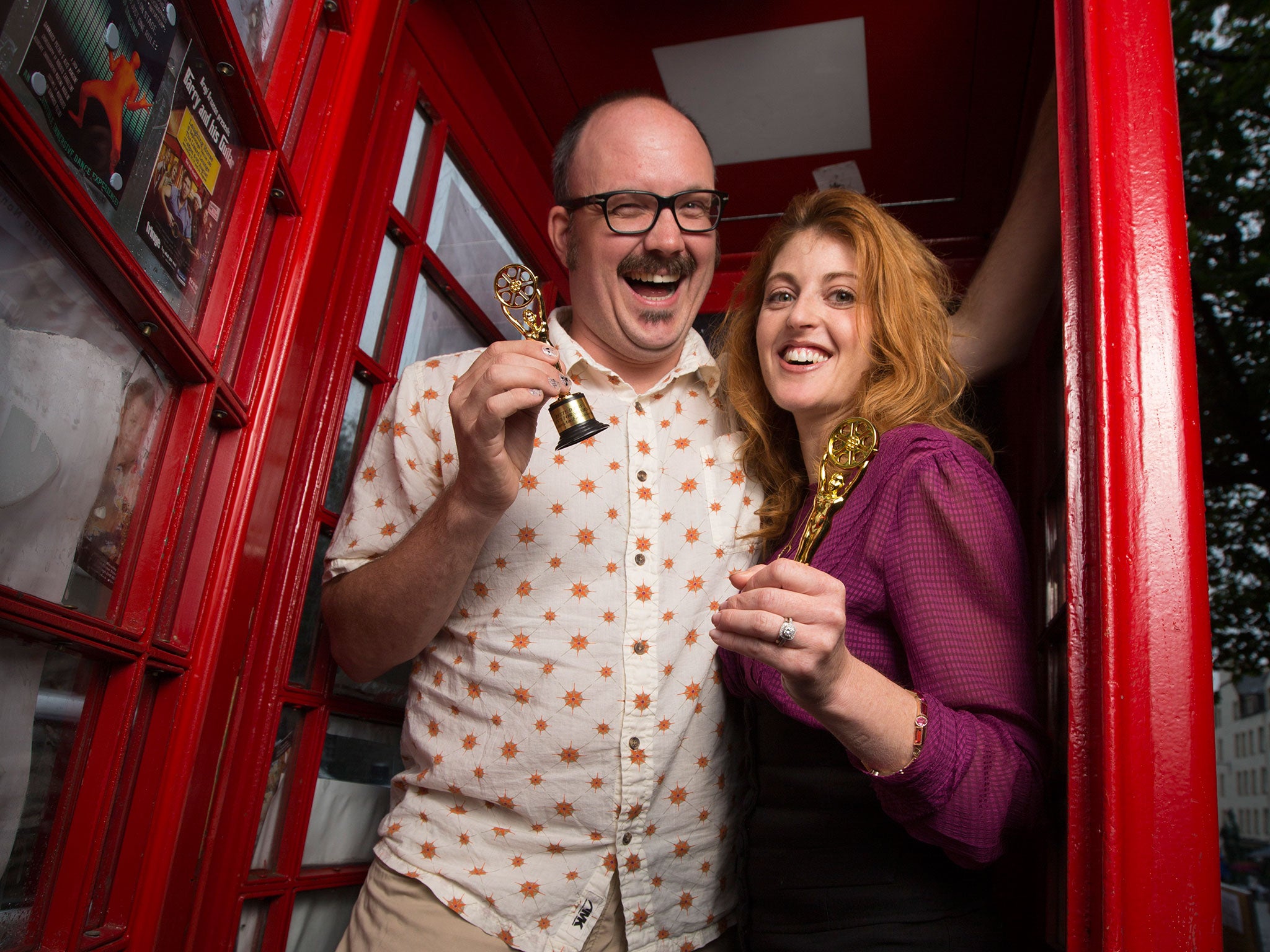 When Jessica Sherr arrived in Edinburgh with her solo show three years ago, she felt overwhelmed by the scale of the event. At the same time, Neil James had started his own show at the Festival Fringe and was experiencing the "terrifying" process of trying to get noticed among thousands of other performers.
The two American performers were brought together by an event called the One-Person Production Network. Created by the Fringe Society, the organisers of the world's largest arts festival, it was designed to offer support to solo artists during the marathon three-and-a-half-week festival.
The Network began as a one-off pilot event three years ago, but is now staged every Thursday of the festival. Both Ms Sherr and Mr James think it is vital that those performing by themselves in the Scottish capital get involved.
"You realise you're a little fish in a big sea," Ms Sherr said. "That's emotional. That first year, you're vulnerable and your mental state is important."
Mr James is performing Dandy Darkly's Trigger Happy!, a show he describes as "musings on guns, PTSD [post-traumatic stress disorder], hypersensitivity and good ol' American hypocrisy".
He recalls his first year at the festival as "pretty terrifying".
"It gets lonely," he said. "It's certainly wonderful to have a network of fellow performers to both celebrate and commiserate with. The Fringe can be a pretty brutal place."
When Ms Sherr and Mr James turned up at Fringe Central, the organiser's headquarters, they met about 10 other solo performers who were experiencing similar emotions.
"All of us were new and not sure if what we were going to do would work," said Ms Sherr, who has brought her show Bette Davis Ain't for Sissies back to the Fringe this year. "I remember that first meeting: I was so excited there was a place to meet other artists, as I was totally new to the solo game. Sitting in the circle and everyone talking about their shows was great."
As well as writing and performing their shows, solo performers often make their own costumes, apply their own make-up and hand out flyers to promote their act.
Doing everything – and doing it on your own – is stressful and the first thing a solo artist should do is "find people", said Ms Sherr. "Week one, you should gravitate towards people who are doing what you're doing."
Mr James described the network as an "informal fraternity" of solo performers "who latched on to each other for support".
This year, the Fringe Society has been particularly aware of isolated performers because there are a record number of shows – incredibly, more than 3,300 – and the issue of mental health has been particularly more prominent.
Neil Mackinnon, head of external affairs at the Fringe Society, said: "One of the things we identified about the Fringe landscape was that, if you're coming on your own, with no support, it can be a lonely and stressful event."
After a number of solo performers confessed to experiencing isolation and loneliness, the society decided to act. "There was a limit to what we could offer to alleviate that [loneliness], but one thing we thought we could do was bring people together so they could share their experiences and learn from each other," he said.
"They are now creating bonds themselves," Mr Mackinnon said. "I don't know if I'd go so far as to call it friendship, but there's certainly collaboration." Some [hand out] flyers for each other's shows, support each other by going [to other people's shows] and offer advice."
Both performers and festival organisers have become increasingly aware of the stress that comes with performing at Edinburgh.
A new programme has been launched this year, funded by the Wellcome Trust, called The Sick of the Fringe. It brings performers together with scientists and doctors to look at health issues that arise during the festival.
Brian Lobel, who put the programme together, has said that the month can be "gruelling" and added that those doing a solo show in which they talk intimately about themselves every night "makes you even more susceptible to problems".
One of the standout shows this year is Fake It 'Til You Make It, in which Bryony Kimmings explores the depression of her fiancé, Tim Grayburn's depression. There are also a string of solo shows about mental health that have attracted attention.
These include the cabaret act Le Gateau Chocolatno accents talking about his battle with depression, Carl Donnelly looking at therapy and Mark Watson talking about a recent breakdown.
Tonight for the first time, a Gala for Mental Health will be staged at the Fringe, with including many of the performers as well as stand-up Felicity Ward and comic Mike McShane.
Mr Mackinnon said the "competitive environment" of the Fringe can make things even more stressful.
Neil James said he would continue to use the network. "I was at Fringe Central yesterday and, even now, it's great to see familiar faces come back, as well as see people develop and hone their material."
Join our commenting forum
Join thought-provoking conversations, follow other Independent readers and see their replies