Jessie Cave interview: Harry Potter's Lavender Brown has published a collection of feminist cartoons
Jessie Cave went from tennis champion to 'Harry Potter' star. As she publishes a feminist collection of cartoons, and prepares for her Edinburgh show, she tells Alice Jones how a one-night stand changed her life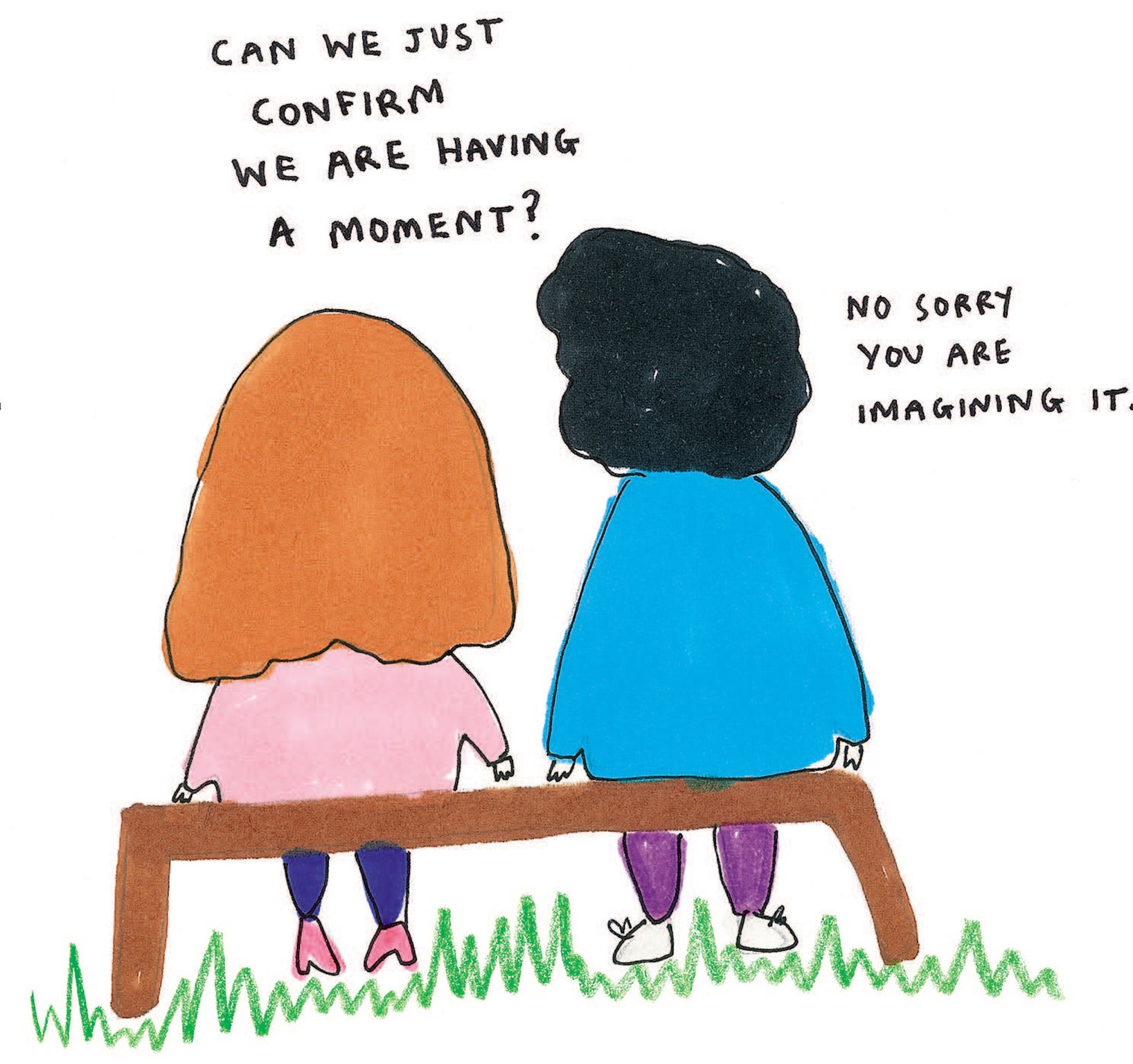 Jessie Cave was 19 and had just dropped out of university when she signed up to a children's agency to earn a bit of pocket money. The first job she auditioned for – an advert for Nokia – she got. The second – an advert for Veet hair removal cream – she didn't get. And the third, well, the third audition changed her life.
That audition was for the part of Lavender Brown in Harry Potter and the Half-Blood Prince. Cave showed up, wearing her lucky pink jeans and was called back. Then the producers put out an open casting call. They saw 8,000 girls but something about Cave must have stuck, and she was summoned for a screen test with Rupert Grint, aka Ron Weasley. "I improvised with a plate of biscuits," says Cave. "And I basically just made him laugh. I think that's the only reason I got it."
Joining Hogwarts was like winning the lottery, she says, though like many a lottery win, the gloss soon wore off. The recession delayed the film by six months to July 2009. "And in that time, I gained a load of weight," says Cave, who is disarmingly, often bruisingly, honest. "I ended up going to the premiere looking like a Grayson Perry vase. After that, nothing happened. It was a really amazing wake-up call."
Doors opened, of course. She went to Hollywood for the usual meetings. One encounter with a photographer who took head-shots for young Disney actors was so awful, Cave made a short film about it. What's in Your Shop? relates, apparently verbatim, what she was told to do to get through the door in Hollywood: fill in her eyebrows, get laser eye surgery, dye her hair, lose 60lb, etc etc. "I was treated like I shouldn't be there, that I should go straight back… It was the most traumatic experience of my life."
So Cave came back to London and went to secretarial school. "I didn't complete the course. I was dressed like this," she points at today's outfit – an oversized Hawaiian shirt, her trademark owlish glasses, a baseball cap and two very long plaits, done up with multi-coloured bobbles. "And everyone else was in office clothes." She had the notion that the job might be glamorous. "I thought I'd be a PA to a millionaire and then he'd, you know, buy me stuff. But in reality you're in a shit office in Notting Hill with a worn-out Word Excel guide. So I gave up. I made things."
She set up her own website, Pindippy.com, and started posting drawings, selling T-shirts and making videos with Simon Amstell and her old Potter cast-mates, Katie Leung and Georgina Leonidas. These days she describes herself as "more of a maker than an actor", though the parts keep coming in, from Arcadia in the West End to Biddy in Great Expectations and most recently Pride and the E4 drama Glue.
Cave, 28, is now a bona fide slashie: an actress/comedian/illustrator/film-maker. She is just back from filming Call the Midwife and is about to join the cast of Trollied as a regular. From that shoot she will go to Edinburgh to perform a new stand-up show at the Fringe. And today she publishes her first book, Love Sick, a collection of cartoons.
She has always drawn, since her schooldays in Ealing. Until she was 15, though, she had her sights set on a tennis career. A county champion, she was considering the pro circuit. "But I basically never grew. I had a wake-up call when I met Venus Williams at Junior Wimbledon. They were all much taller and bigger." After sixth for at Latymer, she did an art foundation course at Kingston before going to Manchester University, dropping out and returning to Kingston for a degree in illustration and animation.
When she got the part in Harry Potter, she dropped out again, partly because her teachers told her that couldn't draw arms. Instead she doodled – her word – in her trailer in the long hours between takes. When the films finished, she kept going, producing a drawing a day and posting it online. "It felt nice having something that I had to do every day. I'm a complete sucker for routine. If I've done nothing else, if I've not gone to the gym, not had an audition, not accomplished anything, at least I've done a drawing," she explains. Her self-discipline is a hangover from her tennis days, she thinks. "Last year I did 350 drawings out of 365 but this year I am doing 365 unless I die."
The drawings are hilarious – honest, witty, offbeat takes on friendship, dating and love – a "David Shrigley for young women", as her publisher puts it. They look childlike but they come with a neurotic, adult sting. In one, a boy asks his girlfriend if she has had a productive day. "If you count productive as going through your ex-girlfriend's, ex-ex-girlfriend's and ex-ex-ex-girlfriend's Instagram, then yes," she replies. "Isn't it so great spending every single second together?" asks an anxious girl in another. "Yeah! I've always hated having free time and personal space," replies her boyfriend.
"I'm very adolescent about dating," says Cave. "I felt like this was a way of getting out those feelings of rejection and unrequited love." At her loneliest ebb, she would text herself, just to vent her heartache. "Then I started a fake Twitter account. This sounds really neurotic! No one followed it so I was literally just sending these messages in a bottle out into the sea..."
That was a few years ago. Today, Cave strides into the café opposite her new Clerkenwell flat with a baby strapped to her chest. This is Donnie, eight months old, teething on carrots, and the youngest person I have ever interviewed. "I had a one-night stand," Cave explains, before she has even unclipped her sling. "Alfie keeps saying that he feels like he's in Knocked Up."
Alfie is Alfie Brown, stand-up comedian, boyfriend of Cave, father of Donnie and son of Jan Ravens (Dead Ringers) and Steve Brown (Glenn Ponder in Alan Partridge's band). Cave got pregnant on their first date and they stayed together. "We could have ended up hating one another, but we've ended up loving one another," she beams.
To judge by their stage personas, they could not be more different. Brown is dark, intense, wild-eyed, Cave like a shy, nervy teenager. "I want to talk about Instagram, texting and The One Show, whereas he wants to talk about justice and racism and things like that," she agrees. Do they give one another notes? "Yes. He's so likeable in real life, really funny, quite light. On stage he just veers into talking about stuff that isn't light. I say, 'You could just be really funny on stage, but you choose to make it hard for yourself. Why?' I really respect his answer, which is, 'What is the point if I don't try and say something that's not been said before?'"
Despite their differences, they do make work together. An occasional web series, Chop Logic, is based on awful circular arguments any couple will recognise. They are now planning a film about their relationship. "A British version of Knocked Up... Something about a one-night stand that goes right." They both talk about each other a lot in their comedy. Is anything off-limit? "He's gone a bit further than I would but I don't think people will believe it so… I'm not really that bothered. I don't think there is a limit," says Cave. "I'm quite ridiculously honest about everything online. And actually, I think if nothing else, just be honest."
Cave's Edinburgh show will focus on online stalking (specifically hers of Alfie's ex-wife) "and the ridiculous shock of being in love when I've never really been in love before. And now I have a boyfriend and a baby." In it, she will talk to her family in the form of home-made puppets. Her little sister Bebe, a rising star who recently appeared in The Audience, will direct. Brother Jamie, a student at LSE, will do her lighting. "Like the Von Trapps," says Cave happily. "I wanted to breast-pump during my show," she adds. Since having Donnie, she has become a fierce advocate of breast-feeding in public, and is now working on a project with the Radio 1 DJ Gemma Cairney about it.
Before that she has six weeks of Trollied to shoot. Her character is a "really geeky, innocent, virginal young girl". "Alfie said the other day that my forte is going to be 'desperate likeable losers'. Which I'm quite happy about. I would be happy doing the same role forever, I'm not ambitious to be stretched in that way."
Nor is she troubled by the Harry Potter tag. "I'm still thrilled. I think if I was a Rada graduate and I was just an actress and acting was my life, I would be a bit more eager for people to notice me for other things." She still keeps up with Potter pals Evanna Lynch and Anna Shaffer, aka Luna Lovegood and Romilda Vane. And she bumped into Daniel Radcliffe a couple of years ago in Soho. He didn't recognise her at first and his bodyguards thought she must be a crazed fan. "I just felt very sorry for him. It made a situation that was really normal – bumping into someone you've worked with – into something slightly formal."
She now has three more books in the works, including one about babies, and is in development with Channel 4 on a teen drama about a girl roller derby champion. She would like to do a chick-lit novel "with cartoons" and one day maybe make a British Daria or Family Guy. "I'm ridiculously ambitious and eager to share things I've made myself. As an actress I'm aware of the realities of the business. I understand that I might never work again. And that's OK, really," she says, strapping Donnie in again. "If I hadn't got Harry Potter, I don't know how things would have turned out... but I feel like I'm now in the right place."
'Love Sick' is published by Ebury Press; 'Jessie Cave: I Loved Her', Underbelly, Edinburgh Fringe, 6 to 30 August (www.edfringe.com)
Join our commenting forum
Join thought-provoking conversations, follow other Independent readers and see their replies