Comedian gets the last laugh over FCUK logo row
What started as a T-shirt parody turned into a far-reaching, £3.5m corporate fight over copyright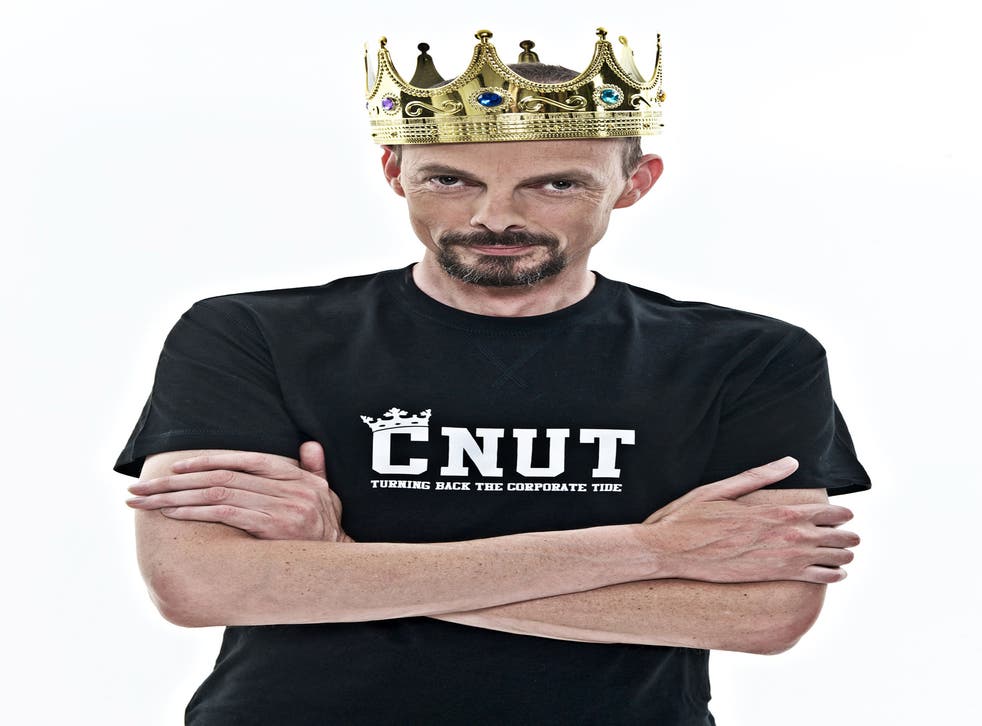 When the comedian Dave Griffiths saw French Connection's first controversial "FCUK" T-shirts, he thought it would be funny to get his own top made, reading "CNUT – French Correction" and wear it on stage at a comedy gig.
Little did he know that such a small action would turn into a decade-long battle with the fashion label after an employee of the fashion firm in the audience reported it back to head office. Soon after, Mr Griffiths received a legal letter claiming breach of copyright and could have ended up in jail.
However, instead of caving in, Mr Griffiths fought back, turning the tables on the company when he discovered that it was itself breaching the copyright of some of the biggest brands in the world. French Connection produced T-shirts using Ford's and Mars's logos, replacing the wording with FCUK; another KFC-inspired design read "Finger lookin' good – FCUK". In total, Mr Griffiths found 25 companies which had had their logos used by French Connection. "At first I felt it was unfair that they thought they could threaten me in the way they did. But then, when I saw them using other people's designs, I thought it was a complete hypocrisy."
The 44-year-old started calling round the different companies to tell them he believed the fashion company was infringing the copyright of companies including Pepsi, KFC, Durex, IBM. "I thought it was only right to kindly inform each company what French Connection was doing. Sometimes it would take days for me to convince them to take it seriously, but once the first company complained to French Connection, and that led to a full withdrawal and apology, I couldn't help myself." Several months and hundreds of phone calls later, the project turned into an obsession, with Mr Griffiths roping in his mother to take delivery of the French Connection catalogue after the company refused to send it to him.
Hurriedly leafing through the pages, finding the next design and rushing to the shop to buy a top, he would plan his next move. In total, Mr Griffiths found 25 companies that had had their logos used. He has turned his experiences into a stand-up show which is touring the UK. "The ironic thing is I started becoming one of their best customers and must have about 60 tops now."
Meanwhile, his own T-shirt ranges with CNUT and WNAKER were starting to make money and French Connection even tried to copy one of his own designs. He explained: "When that happened, I simply sent them the legal letter they had first sent me and after some legal wranglings the T-shirt was pulled."
To date, he estimates his crusade has cost French Connection £3.5m in lost revenues, without taking into account whether any compensation had been paid to other companies.
A spokesman for French Connection said: "The suggestion that French Connection suffered significant losses or paid damages for copyright infringement 13 years ago in the way that Mr Griffiths alleges is false. The company took action against Mr Griffiths for his infringement of its copyright and the matter ended there."
Join our new commenting forum
Join thought-provoking conversations, follow other Independent readers and see their replies