Edinburgh Comedy Awards to go ahead this Fringe as sponsors step in one month before 2023 festival
Awards' future had seemed uncertain after previous sponsor dropped out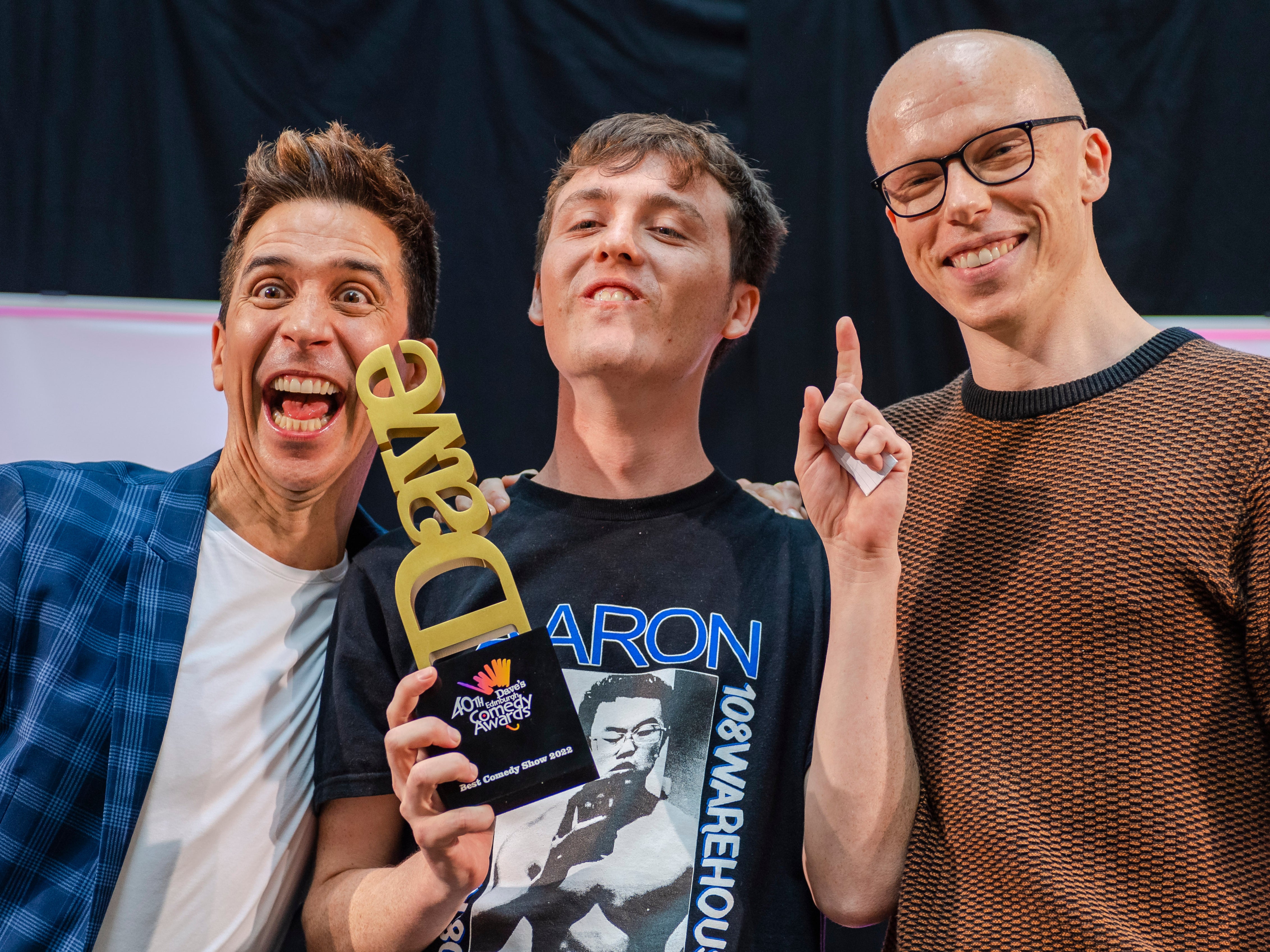 The Edinburgh Comedy Awards will go ahead at this year's Edinburgh Fringe after doubts over the prize's future.
The annual awards ceremony, which in 2022 celebrated its 40th anniversary, highlights the greatest comedy shows from established acts and first-timers at the August arts festival.
However, this year's awards seemed uncertain when, in May, it was announced that sponsor Dave would no longer be supporting them.
The Comedy Awards' director, theatre producer Nica Burns, said that she was unable, post-Covid, to personally sponsor the awards as she had the two previous years.
On Thursday (6 July), it was announced that three new sponsors had stepped in to support the awards and allow them to go ahead.
Sky will support the main comedy award, now called Sky Best Comedy Showl, awarded to the best show at this year's festival.
The DLT Entertainment Best Newcomer award will go to an act performing at the Fringe for the first time.
The panel prize, awarded to an act, venue or cause that sums up the spirit of this year's festival, is being supported by the Victoria Wood Foundation and will this year be called the Victoria Wood Award.
In a statement, Burns said: "In only five weeks, three companies who are as passionate about comedy as I am have joined me to enable the 41st Edinburgh Comedy Awards to go ahead this August. I cannot thank Sky, DLT Entertainment and the Victoria Wood Foundation enough for responding so swiftly and decisively in the true spirit of the Fringe.
"It's an amazing commitment from them and a wonderful endorsement of the Awards' place in the fabric of Edinburgh. So it's business as usual for 2023 and plans for the long term future of the Comedy Awards are speeding ahead. To all the comics and those in the comedy industry who have voiced so passionately how much they love the Edinburgh Comedy Awards, our heartfelt thanks."
Last year's Best Comedy Show prize was won by Australian comic Sam Campbell, with his work Comedy Show. Campbell, who is known for his absurd humour and inventive use of multimedia, will appear on the 16th series of Taskmaster later this year.
Mexican-American comic Lara Ricote, who is deaf, was named Best Newcomer. Best in Class, a group championing working class comics, won the Panel Prize.
Previous winners of the awards have also included Rose Matafeo, Bridget Christie, Tim Key, Al Murray and Dylan Moran.
Join our commenting forum
Join thought-provoking conversations, follow other Independent readers and see their replies