'Honk if you won't hate-crime me': Comedian Jenny Yang releases video rebuking Andrew Yang's remarks on coronavirus racism
Former US presidential candidate's remarks have been met with criticism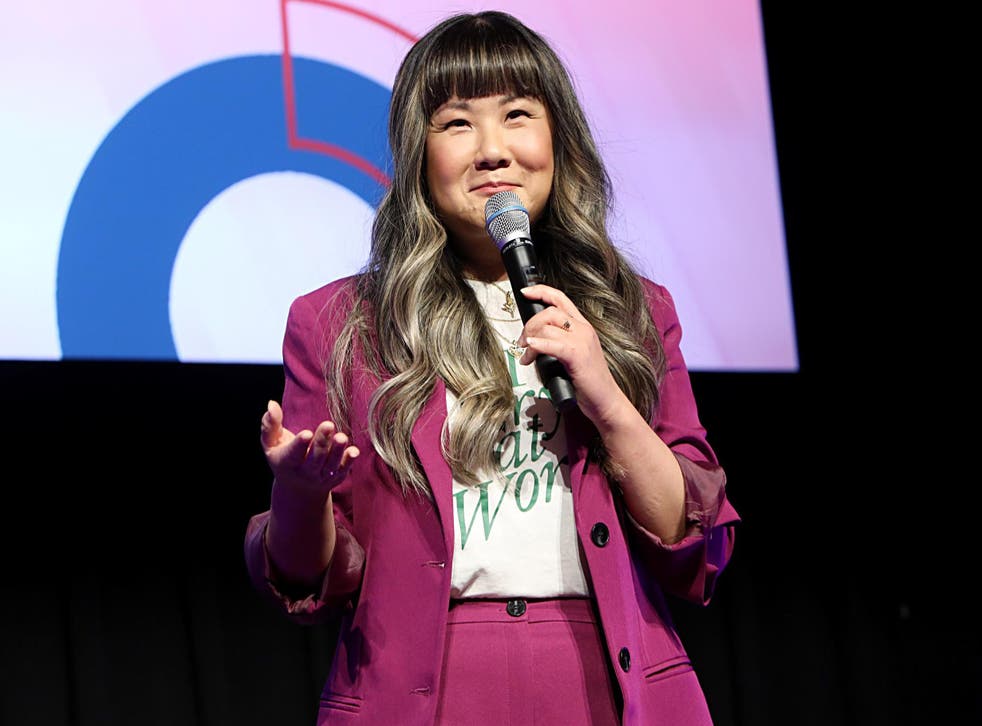 Comedian Jenny Yang has released a satirical video rebuking comments made by Andrew Yang about racism amid the coronavirus pandemic.
The former US presidential candidate wrote an opinion piece for The Washington Post earlier this month, in which he urged Asian Americans to "embrace and show our American-ness in ways we never have before".
"We need to step up, help our neighbours, donate gear, vote, wear red, white and blue, volunteer, fund aid organisations, and do everything in our power to accelerate the end of this crisis," Andrew Yang wrote.
"We should show without a shadow of a doubt that we are Americans who will do our part for our country in this time of need."
His remarks were met with criticism from many including George Takei, who tweeted: "Yang is way off the mark here. During WWII, Japanese Americans often felt we had to prove our loyalty because of others' racism.
"Japanese American soldiers fought bravely and died in huge numbers for our nation. We don't have anything we need to prove."
Jenny Yang, a comedian, writer and actor, reacted in the form of a sardonic video in which she is seen standing on the side of a road with a sign that reads "Honk if you won't hate-crime me."
The clip features her attempting to give people free antibacterial wipes as a "service to the community, because I'm an American".
Jenny Yang also reacted to the op-ed in an interview with The Hollywood Reporter, telling the publication: "There is no amount of 'American behaviour' that a non-majority group can do in order to protect themselves from racism and hatred and being othered.
"It is literally the definition of living in this society as the minority. Our power and our status is always conditional according to the people who are in power."