The Independent's journalism is supported by our readers. When you purchase through links on our site, we may earn commission.
Louis CK speaks out over 'weird year' and claims he's lost millions since sexual misconduct scandal
Following his admission, the comedian lost his production deal with FX, Netflix and HBO. Distributor The Orchard cancelled the release of his film I Love You, Daddy 
Clarisse Loughrey
Tuesday 16 October 2018 17:10 Comments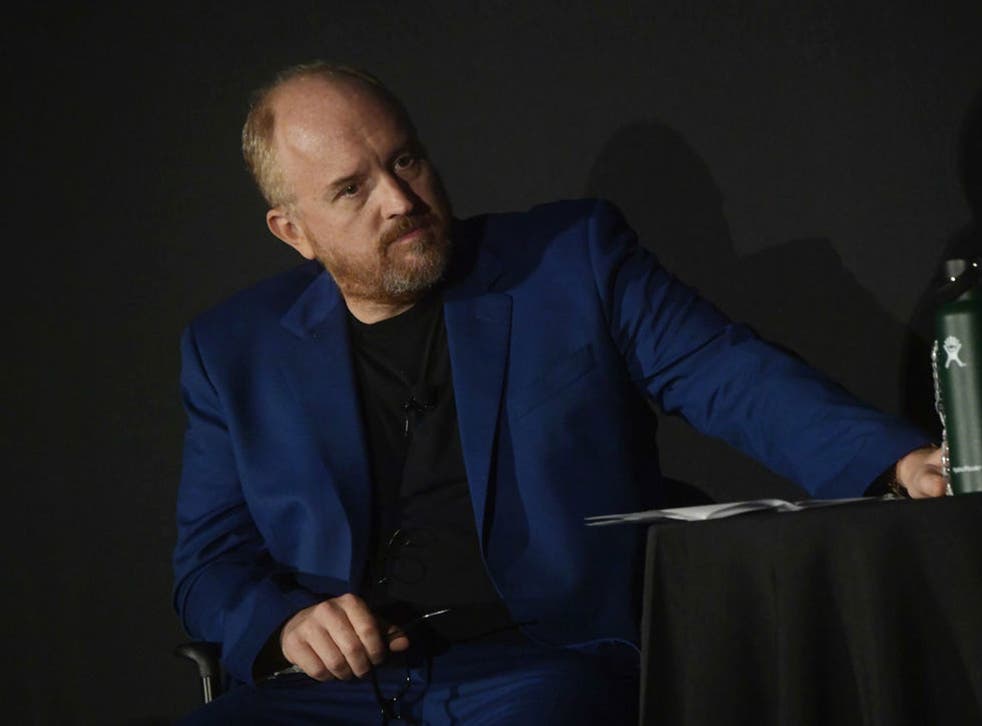 Louis CK has performed multiple stand-up sets in New York City over the last few months, addressing the aftermath of his admission of sexual misconduct, which took place almost a year ago, on stage.
Laughspin reports that, during a performance at the city's West Side Comedy Club last week, the comedian said "it's been a weird year" and that he's been "to hell and back". CK joked that he met Hitler while in hell, then detailed the backlash to the scandal, claiming he was booed in the street and "lost $35 million in an hour."
The night's host, AMarie Castillo, said: "It's like he didn't even skip a beat with the year he had. He was so genuine and reflected on how weird his year was, tried out some new dark and dirty material... sounds to me he is owning up, acknowledging, and trying to figure it out."
The claims against CK were first made in November 2017 by five women who accused the comedian of masturbating in front of them. CK issued a statement admitting to the allegations, writing: "I have to reconcile it with who I am. Which is nothing compared to the task I left them with."
Following his admission, CK lost his production deal with FX, Netflix and HBO. Distributor The Orchard cancelled the release of his film I Love You, Daddy which he wrote, directed and starred in opposite Chloe Grace Moretz, Charlie Day and Edie Falco.
The comedian first made his return to the stage in August in a surprise appearance at New York's Comedy Cellar, where he avoided mention of the scandal. Two women who were at the Comedy Cellar described the venue's small audience as showing overwhelming support, but added that a joke about rape whistles was "uncomfortable", and that there appeared to be a divide between how men and women reacted to the comic.
"If someone had heckled him, I think they would've been heckled out," one of the women said. "It felt like there were a lot of aggressive men in the audience and very quiet women. It's the kind of vibe that doesn't allow for a dissenting voice. You're just expected to be a good audience member. You're considered a bad sport if you speak out."
Follow Independent Culture on Facebook for all the latest on Film, TV, Music, and more.
Register for free to continue reading
Registration is a free and easy way to support our truly independent journalism
By registering, you will also enjoy limited access to Premium articles, exclusive newsletters, commenting, and virtual events with our leading journalists
Already have an account? sign in
Join our new commenting forum
Join thought-provoking conversations, follow other Independent readers and see their replies