The Independent's journalism is supported by our readers. When you purchase through links on our site, we may earn commission.
Comedian sued for joking about her husband
Louise Reay's Edinburgh Fringe Show show Hard Mode included discussions of the breakdown of her marriage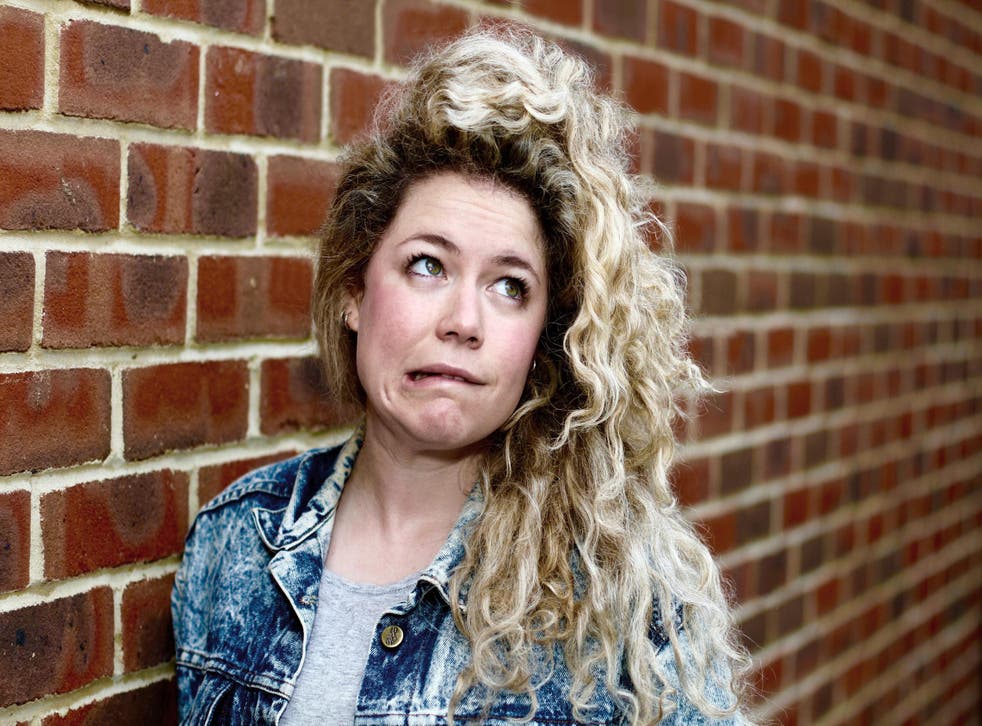 A comedian is being sued by her estranged husband for allegedly defaming him in her show.
Louise Beamont (stage name Reay)'s show Hard Mode was advertised as a "provocative show [that] explores censorship and surveillance", in which she imagines the BBC has come under the control of the Chinese government. However, its primary theme enveloped ideas of personal heartbreak.
She wrote that, "during that show, I referred to my husband a couple of times - perhaps 2 minutes' worth of reference in a 50-minute show. The main gist of those references was to tell the audience how sad I was that my marriage had broken down recently."
Beamont, winner of the 2015 Alternative New Comedian of the Year, said that she removed the material from subsequent performances at the Edinburgh Fringe Festival last summer, having received a first complaint from her husband, though without admitting liability.
Thomas Reay, who is also suing for breach of privacy and data protection, is seeking £30,000 in damages plus legal costs from his wife and wants an injunction to prevent her publishing statements about him, Beamont has said. The comedian has launched a crowdfunding page to raise money for her defence, which has currently reached just under £5,000 of its £10,000 goal.
Mark Stephens, a libel lawyer at Howard Kennedy, told The Guardian that defamation law is largely favourable to the defence of comedians, academics, and scientists in the UK, but that the decision ultimately could end up resting on the judge's sense of humour.
"There's a long history of British juries – before they were abolished [in defamation cases] – not finding in favour of claimants when it's a joke," he explained. "This will be the first time [the issue comes] before a judge. It's going to be a test of whether the British judiciary understands a joke – I mean that seriously. It's a test case for the judge to see whether they will follow the same route as juries used to take, which was to throw libel cases which were based on humour out on their ear. Judges have traditionally had something of a humourless side."
Drawing from personal experience has been key to vast numbers of comedians' work. Last year's Fringe, even, featured separate shows by ex-couple Sarah Pascoe and John Robins in which they discussed their break up, the latter winning the Edinburgh Comedy Award for Best Show, shared with Hannah Gadsby. Sarah Millican won the if.comedy award for Best Newcomer in 2008 for her show Sarah Millican's Not Nice, inspired by her own divorce.
Beamont, who cannot comment further due to legal reasons, added, "As standup comedians, I believe it's the very definition of our job to talk about our lives and social issues. So this has become a free speech issue – and free speech means everything to me."
In a statement, Thomas Reay's solicitors Taylor Hampton denied that the case raised issues of free speech, but claimed the routine had caused their client massive emotional distress.
"Beamont repeatedly performed a comedy show which identified our client verbally and in still and moving images, contained private information about him and his relationship with Ms Beamont, and made very serious and inflammatory allegations of wrongdoing against him," it read. "These allegations included the entirely false suggestion that our client's relationship with Ms Beamont was an abusive one."
Beamont's solicitors have also issued a statement on the case, reading: "Louise started to write her Hard Mode show when she was still with her husband. It was a show about censorship and authoritarianism, asking the audience to imagine that the BBC had come into the control of the Chinese Government. It was in no way a show about her husband. While performing the show after their separation, Louise mentioned her husband a couple of times but this was in the context of telling the audience how sad she was that they had recently separated."
"At certain performances of the show, she cried at this point. While she used Mr. Reay's image of a couple of times, she invited the audience to admire how good-looking he was and expressed sadness that the marriage had come to an end. She used an image and some footage from their wedding that she had been using in her shows for years without any objection from Mr. Reay."
"Mr. Reay had claimed that there are sections of the show which will have been understood by the audience to mean that he was abusive to Louise. Louise's position is that the key sections that he claimed are defamatory of him were not intended to be understood by the audience to refer to him. During the most of these sections, Louise was playing various different characters, including a newsreader and Jeremy Clarkson. Should this case go to trial, there will undoubtedly be debate over the meaning of the words complained about and whether they can truly be said to refer to Mr. Reay."
Follow Independent Culture on Facebook for all the latest on Film, TV, Music, and more.
Join our new commenting forum
Join thought-provoking conversations, follow other Independent readers and see their replies