Kerry Godliman: Wonder Woman/Holly Walsh: Hollycopter, Pleasance Courtyard, Edinburgh (4/5, 4/5)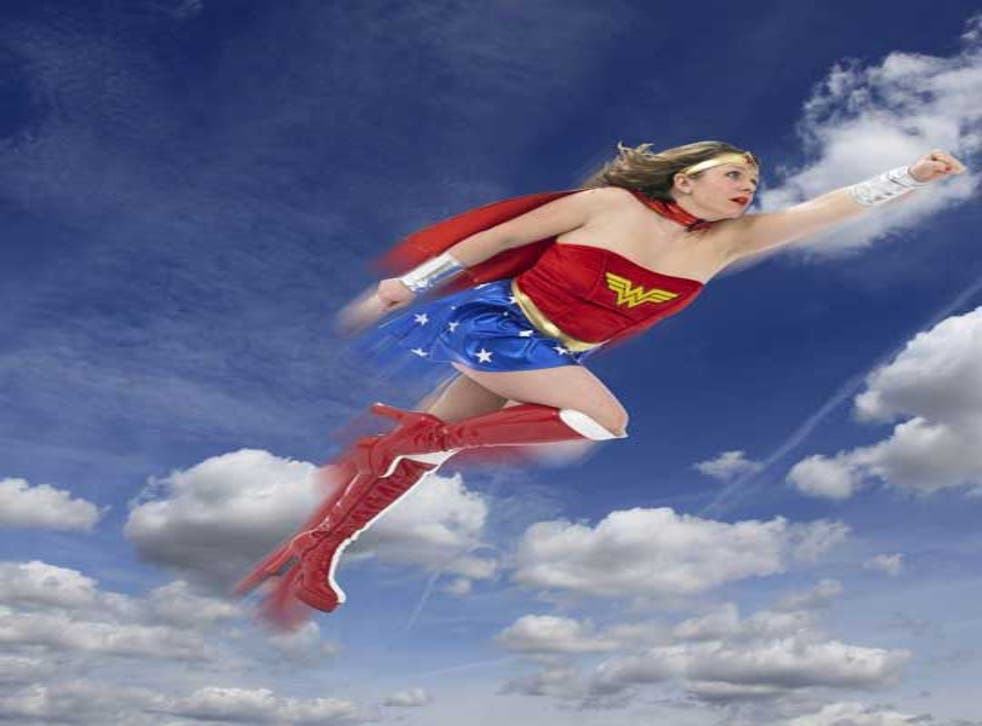 As their show titles suggest, the former children's television presenter Holly Walsh and the actress Kerry Godliman have momentum behind them and, while these are two very distinct stand-up shows in terms of pacing and their strengths and weaknesses, they both fill an hour in a highly satisfying manner.
Godliman, 37, goes for the jugular and sets a relentless pace, propelling us through her take on the balancing act of having it all and having enough time to be a wife, mother and career woman. The Londoner explains why she will never reach the status of her childhood hero Wonder Woman – and it's not just because there is no such thing as a "lasso of truth". Her fitness would let her down for a start: "I stopped going to the gym because I developed an allergy. To R'n'B."
Goldiman also complains of "malapropping eyeballs", a not-so-superpower that has her misreading signs, making her a less than ideal candidate for crime-fighting. Meanwhile, she is too busy trying to thwart her children from fouling up her sleep and making her "bleed through the eyes" with tiredness.
One of the few links between Godliman's show and Walsh's is the fact that both women have been in hospital for an operation in the last year. Godliman had a carpal tunnel operation while Holly Walsh had her arm operated on after she broke it by jumping off Worthing pier while taking part in the Birdman, a flight competition for human-powered flying machines.
From this unfortunate incident, Walsh, 30, has constructed a deft Edinburgh debut show in which she explains that the Worthing Birdman was an attempt to look her fear of risk squarely in the eye. Not normally enamoured with extreme activities of any kind, Walsh says that her list of things to do before she dies would not contain anything like bungee jumping but rather more pressing tasks like "call an ambulance".
The back story and the jump itself are skilfully paced. Occasionally, she will let a screen do the talking by relaying images of some of the more oddball characters at the Birdman event. She also uses it for a number of other quick visual gags including, a bit of a cult staple this, the Venn diagram, one example of which shows how the Birdman is fancy dress coupled with a suicide bid.
Well used though the Venn ruse is Walsh brings her own chirpy charm to it. Moreover, she peppers her set with callbacks and clever asides and her easy charm gives her more wind beneath her wings than she had on the day of her accident.
Kerry Godliman: to 28 August; Holly Walsh: to 29 August (0131 556 6550)
Register for free to continue reading
Registration is a free and easy way to support our truly independent journalism
By registering, you will also enjoy limited access to Premium articles, exclusive newsletters, commenting, and virtual events with our leading journalists
Already have an account? sign in
Register for free to continue reading
Registration is a free and easy way to support our truly independent journalism
By registering, you will also enjoy limited access to Premium articles, exclusive newsletters, commenting, and virtual events with our leading journalists
Already have an account? sign in
Join our new commenting forum
Join thought-provoking conversations, follow other Independent readers and see their replies