Edinburgh Festival 2014: Best comedy to see from Stewart Lee to Josie Long
Alice Jones
Wednesday 30 July 2014 12:35 Comments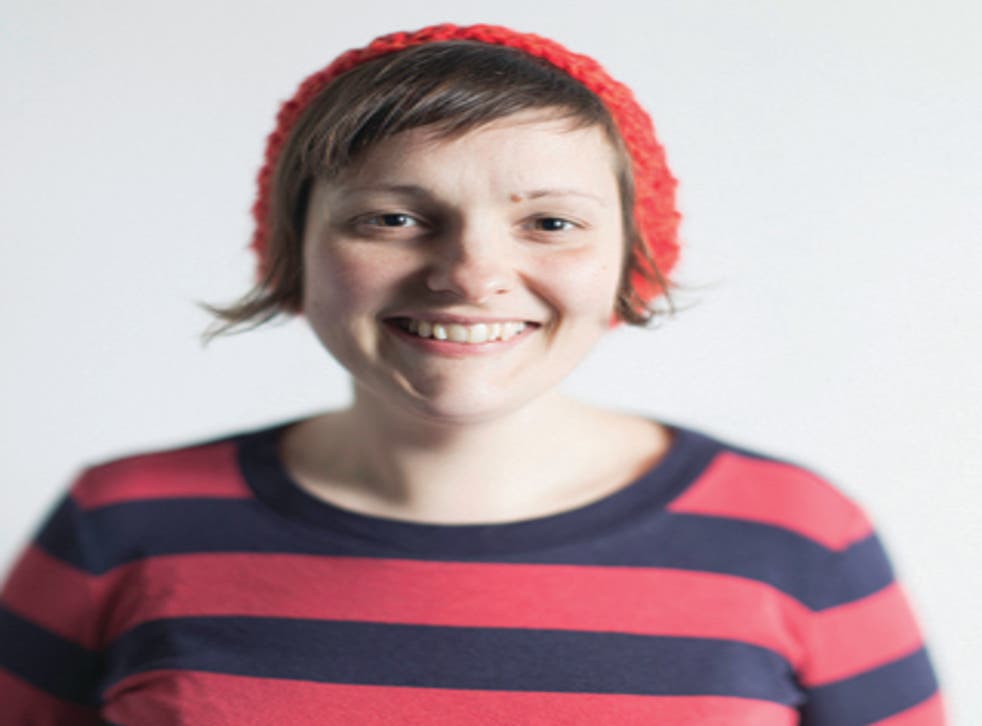 Bridget Christie
She will have to work hard to top A Bic for Her, which won the Foster's Edinburgh Comedy Award last year, but Christie has really hit her stand-up stride now. An Ungrateful Woman, full of more surreal flights of anger about the political and the personal, is a must-see.
2 to 25 August, The Stand (0131 558 7272)
Daniel Kitson
Two midnight shows from the brilliant comedian and select friends. A Variety of Things In a Room will feature short stories, electronica and songs from his long-time collaborator Gavin Osborn. Fuckstorm 3001 will co-star Andy Zaltzman and Alun Cochrane. The online allocation sold out immediately but 40 tickets will go on sale at the box office every day at noon.
3 to 24 August, The Stand (0131 558 7272)
Sara Pascoe
Sara Pascoe's show last year was crammed with brilliant ideas, from hairdressers to euthanasia. She is getting better and better and this year's show about love and gender among other things promises much.
30 July to 25 August, Assembly George Square (0131 226 0000)
BJ Novak
Best known for his work on the US version of The Office (he plays Ryan and writes for the show), the American actor and comedian will present dramatic readings of his acclaimed short-story collection One More Thing.
19 to 24 August, Assembly George Square (0131 226 0000)
Luisa Omielan
Omielan broke through a couple of years ago with What Would Beyoncé Do? – an hour of sass, common-sense feminism and dance routines in a tiny room above a pub. Whether she has the rigour for a full hour of stand-up remains to be seen but there is no doubt that Am I Right Ladies?! will be raucous fun to watch.
1 to 24 August, Laughing Horse Free Fringe
Kim Noble
It has been five years since the red-haired narcissist brought his astonishing, appalling suicide epic, Kim Noble Will Die, to the Fringe. He returns with You're Not Alone, a new comedy/play/film about loneliness and one man's attempt to connect with those around him.
19 to 24 August, Traverse Theatre (0131 228 1404)
Adam Riches
Adam Riches won the Edinburgh Comedy Award and a South Bank award in 2011. He's back for the first time in three years with new, in-yer-face characters including Rex Monolith – Shark Whisperer, The Guy You Meet After You Come Out of a Long-Term Relationship and, umm, Sean Bean for an hour of invasive, interactive fun.Do not sit near the front row.
30 July to 24 August, Pleasance Dome (0131 556 6550)
What Does the Title Matter Anyway?
A live revival of the much-loved television improv quiz Whose Line is It Anyway? hosted by Clive Anderson. Josie Lawrence, Greg Proops and Mike McShane are among the original players on the bill. More stars to be announced.
6 to 19 August, Underbelly, Bristo Square (0844 545 8252)
Stewart Lee
It's not the Fringe without an afternoon with the churlish comedians' comedian. Room with a Stew is, once again, billed as work-in-progress but it will still probably be better than most of the finished products.
2 to 25 August, The Stand (0131 558 7272)
Josie Long
She's been whimsical; she's been political. Now Josie Long is promising to get personal with Cara Josephine, a show about love, family and the joy of the great outdoors. Long is a Fringe stalwart of the finest kind – never disappoints.
1 to 24 August, The Stand (0131 558 7272)
John Kearns
Winner of the Best Newcomer Award last year, John Kearns has an anarchic spirit and properly funny bones. Once again he is playing a tiny upstairs room on the Free Fringe so be prepared to turn up early and queue. It will be worth the wait.
2 to 23 August, Voodoo Rooms, Free Fringe
Will Adamsdale
A welcome return to the Fringe for Will Adamsdale, who won the Perrier Award for Jackson's Way 10 years ago. Clever, memorable and one of comedy's true originals. His latest is apparently "an hour about borders".
31 July to 24 August, Underbelly (0131 226 0000)
Nick Mohammed
A regular face in television comedies, Nick Mohammed's excitable stage alter-ego Mr Swallow is one of my favourite creations. In this new show, he is the star of his own, ill-fated musical. Joyous chaos will surely ensue.
30 July to 24 August, Pleasance Dome (0131 556 6550)
Nina Conti
It's billed as a work-in-progress show but Nina Conti is never less than brilliant. The ventriloquist will be trying out new material, and presumably puppets. Always a refreshing change from a man with a mic.
30 July to 17 August, Assembly Roxy (0131 623 3030)
Cardinal Burns
Fresh from their second series on Channel 4, the British Comedy Award-winning sketch duo bring taxi drivers Hashtag and Bukake, paranormal investigators Phil and Jase plus other much-loved characters to the Fringe before their national tour.
15 to 23 August, Pleasance Courtyard (0131 556 6550)
Register for free to continue reading
Registration is a free and easy way to support our truly independent journalism
By registering, you will also enjoy limited access to Premium articles, exclusive newsletters, commenting, and virtual events with our leading journalists
Already have an account? sign in
Join our new commenting forum
Join thought-provoking conversations, follow other Independent readers and see their replies