The James Plays, Edinburgh International Festival, theatre review: 'Thrilling and satisfying'
The pleasures are manifold and the food for thought is chewy and delicious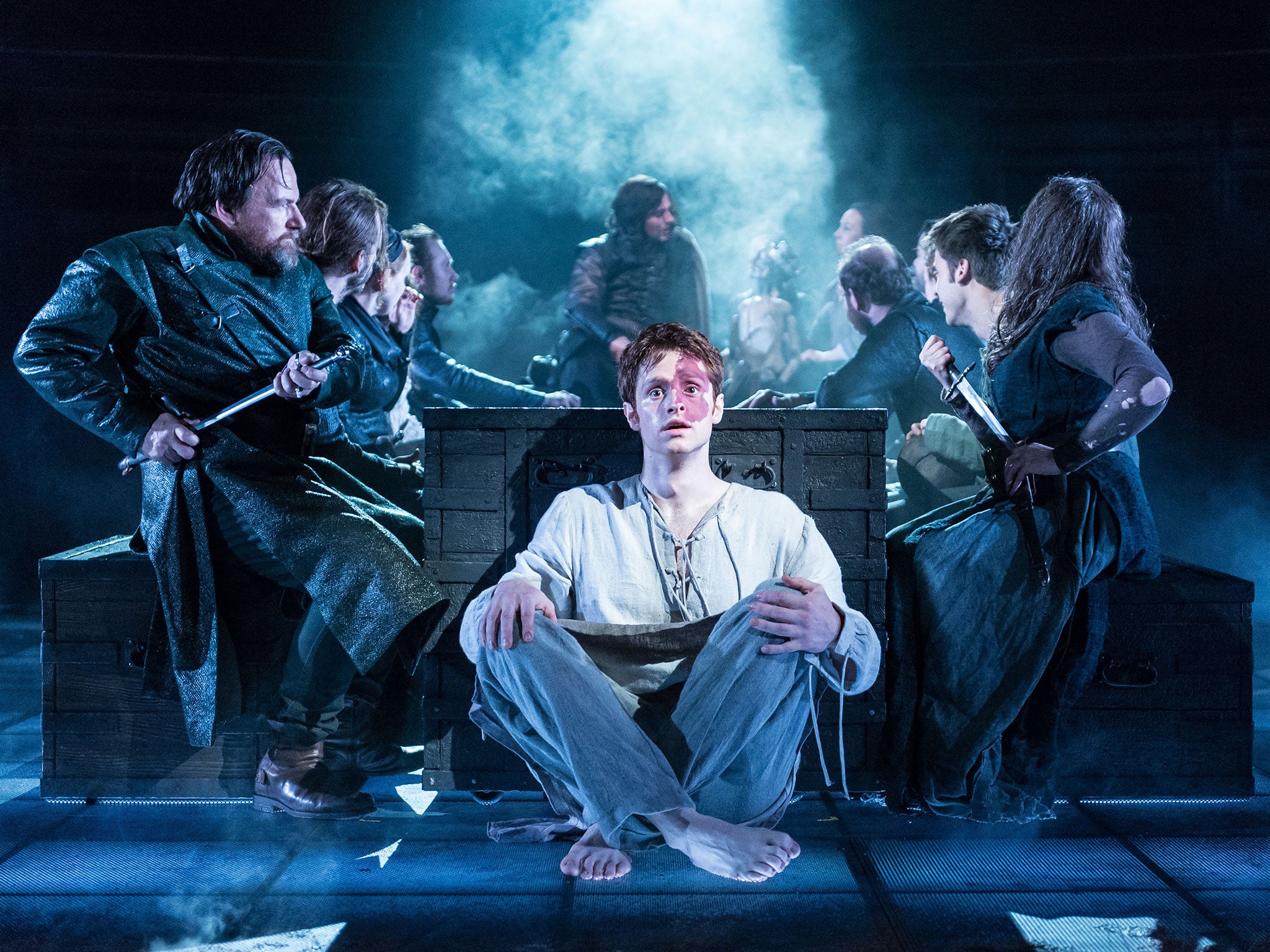 As Scotland's Yes campaign looks to Scandinavia for political and cultural inspiration, Sophie Grabol, Danish star of The Killing is in Edinburgh, holding the stage like a 15th century Angela Merkel, illuminating the issues via six centuries of history.
Outgoing International Festival director Jonathan Mills promised to avoid the referendum in his farewell programme. In its place sits the National Theatre of Scotland and the National Theatre's ambitious series of history plays, James l, ll and lll, which avoids the currency issue while making the recent Salmond-Darling debate look like a game of dominos.
While England is a threat in the distance – at one point a petulant Jamie Sives, whose James lll has more than a whiff of Robbie Williams, wonders if he shouldn't just invite them in and get it over with – the real threat comes from within. The crown is an essentially contested concept, with every laird and earl fingering his dagger while eyeing up his chances of the silverware. The throne is the least safe seat in the country.
Rona Munro's three plays can stand confidently alone but, taken together, have a scale and reach that is thrilling and satisfying in equal measures. Laurie Samson, newish creative director of the National Theatre of Scotland, directs with confidence and brio in the poky, ebullient style that John Tiffany made the company's signature.
The cast (so complex that the programme includes something resembling an Excel spreadsheet) shifts across the three productions and never flags, even on a day-long three-show marathon. Grabol is wonderful as the dirk-sharp Danish queen, doing the sums behind the scenes, stage-managing the sexually incontinent Sives. His exasperatingly inappropriate regal whim of have a choir follow him to cheer up his dreary royal existence is one of the James plays' many joys.
For audiences familiar only with her protracted stint in Taggart, Blythe Duff is a revelation. She is the enraged queen evicted from her throne after 18 years, a bitter but undefeated prisoner in a tower and then a wine-soaked mad auntie of the type recognisable from every Scottish wedding. Bathing live on stage. Sadly behind a curtain.
Quibbles are tiny (too much sub-Thick of It swearing in James I, a slightly overbaked court scene in James lll).The pleasures are manifold and the food for thought – about politics, national identity, the strength of family ties, the desirability of having every waking moment accompanied by a madrigal – chewy and utterly delicious.
Join our commenting forum
Join thought-provoking conversations, follow other Independent readers and see their replies