No Guts, No Heart, No Glory, Sandy's Boxing Gym - review: Powerful and triumphant
Edinburgh Festival 2014: A production that challenges the oppressed stereotype of Muslim women that dominates the media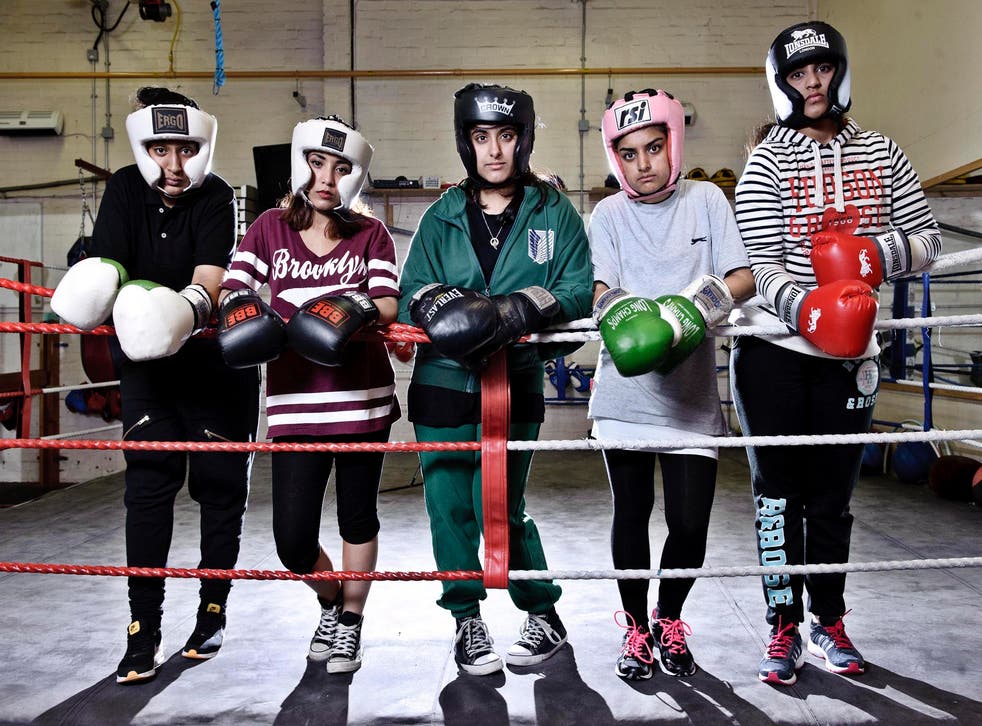 Making your Fringe debut is a nerve-racking enough experience. Making it, having never performed in front of an audience before? And in roles involving complex dance and fight routines? Just thinking about the feat of the five young women starring in "No Guts, No Heart, No Glory" is enough to make you breathless.
But then fearlessness is at the core of this powerful new work from site specific group Common Wealth. The setting, this time, is a community centre gym in a south-eastern Edinburgh suburb, and the focus on a group of Muslim female boxers from Bradford.
Devised from interviews and with its local cast, its clear aim is to challenge the oppressed stereotype of Muslim women that dominates the media, just as its subjects do in their everyday life. Charged it is from the off, as we wander into the darkly-lit space, a ring at one end, punchbags at the other, to find ourselves amid the cut and thrust of a training session.
And when the script kicks in, the women demonstrate they have the fighting talk to match their punches and parries. With the spotlight passing from person to person, we hear how they face the judgement of parents, school peers, and their religious community for their sporting passion.
But the tone, broadly, is triumphant, not troubled: that's encapsulated by a striking early group sequence, where they stand in a line in the ring, goading those who would judge them, while arming themselves for battle with helmets and hand-wraps.
Indeed, as the play progresses, it begins to operate on an increasingly abstract plane, a celebration of the human will that transcends religion and gender.
Words play second fiddle to a clattering, martial electronic soundtrack, hallucinatory lighting and some bracing choreography - notably a euphoric routine which segues from pugilistic moves into rave-style dancing and speaks of the relationship between physical discipline and mental liberation.
It's powerful stuff, made more so by our freedom to wander around – and right up close to - the action.
If it falls down anywhere, it's in the lack of characterisation. None of the quintet are given names, nor are they delineated as individuals, which feels like an oversight for a piece in the business of countering generalisations.
And a climactic, faintly Eye of the Tiger-ish voiceover is a bit platitudinous. But these are minor flaws in a genuinely life-affirming show that - who knows - might just tempt a few punters to try on some gloves themselves.
Join our new commenting forum
Join thought-provoking conversations, follow other Independent readers and see their replies