Cannes Film Festival rejects women from red-carpet screening of pro-LGBT romance 'Carol' for not wearing high heels
Women, some with medical conditions, 'turned away for wearing flats'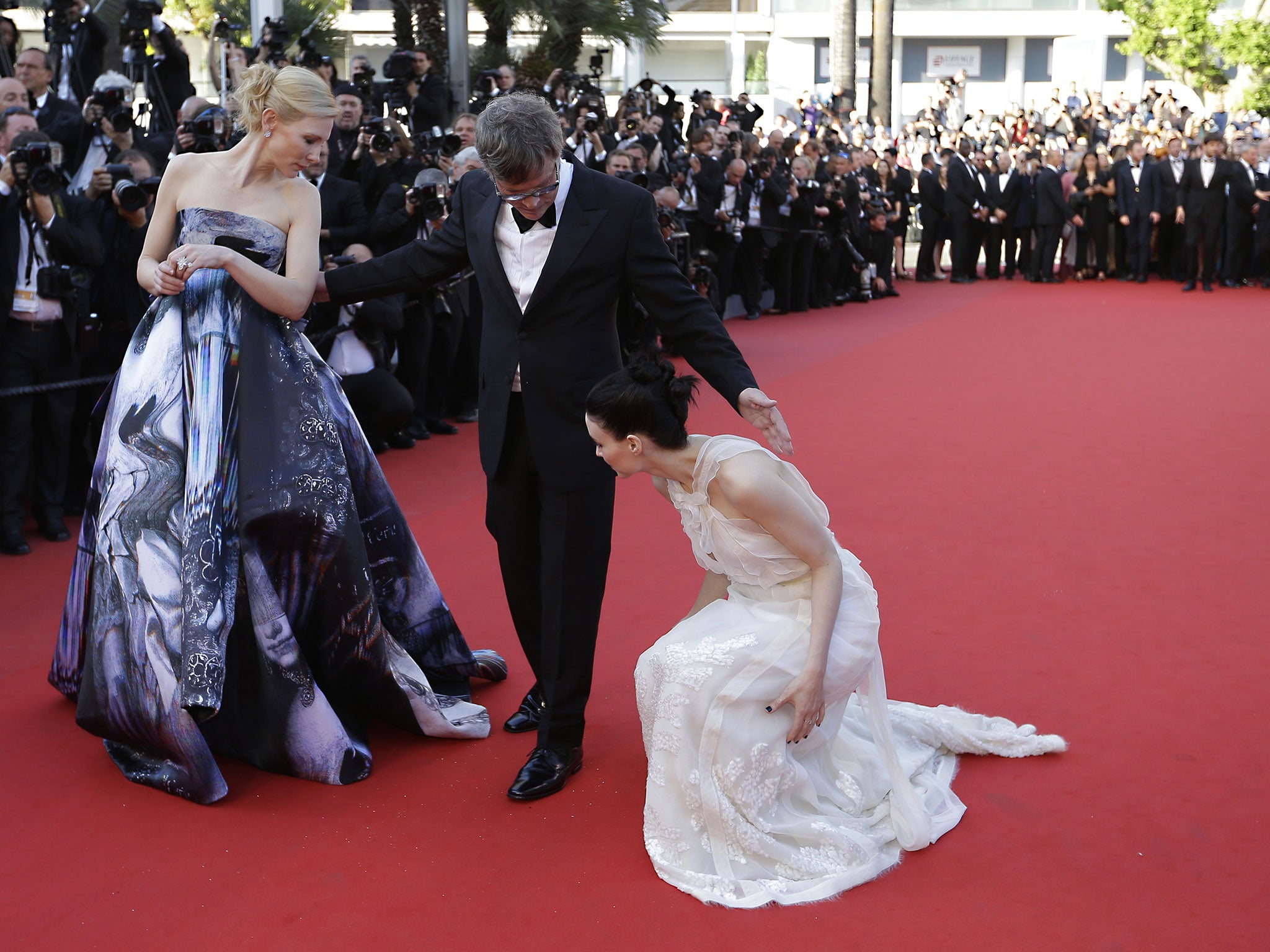 The Cannes Film Festival is facing an angry backlash after it was accused of turning away women from a red-carpet screening for not wearing high heels.
A number of women in their 50s, some reportedly with medical conditions, were denied access to the showing of Todd Haynes' entry Carol on Sunday night, according to Screen magazine.
On Twitter, the report sparked outrage among users who called Cannes "an outdated embarrassing piece of s*** festival".
The festival organisers were yet to respond to a request for comment from The Independent.
Cannes Film Festival 2015: Red carpet roundup
Show all 77
Join our commenting forum
Join thought-provoking conversations, follow other Independent readers and see their replies