Jurassic World director J.A. Bayona interview: 'I think that somehow we over-protect kids'
The director says he will make the 2017 film as much Jurassic Park 5 as it is Jurassic World 2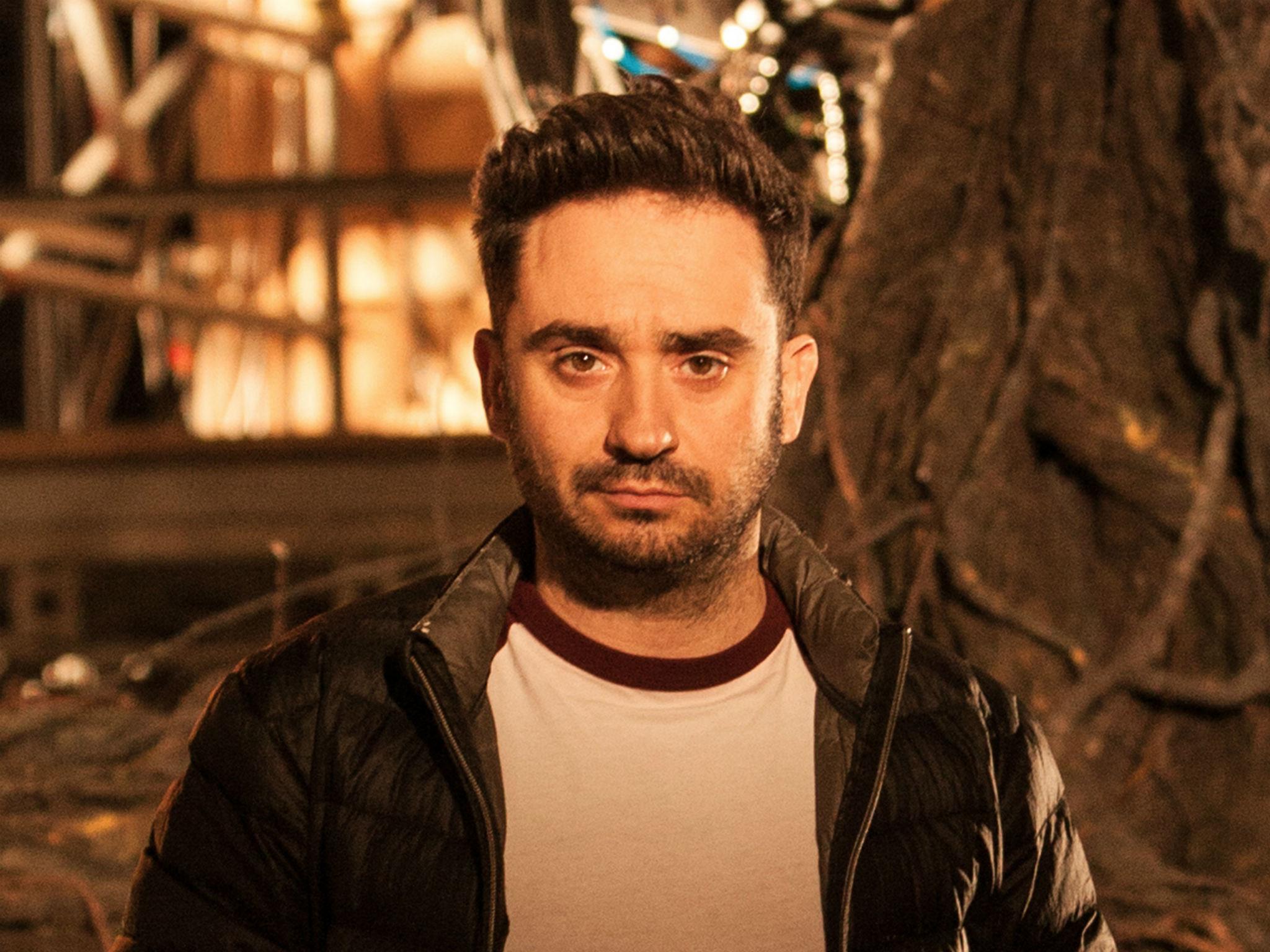 Can JA Bayona give the Jurassic Park franchise the same boost and reimagining that has become the signature of Star Trek and Star Wars: A Force Awakens director J.J. Abrams? It's entirely possible given that the similarities between the two men go way beyond the fact that they both autograph their movies with their initials.
But before we get to his future with dinosaurs, Juan Antonio Bayona and I are in London hotel discussing the present. We start by chatting about his big-screen adaptation of Patrick Ness's 2011 novel, A Monster Calls.
The film is a fantasy drama is about a young boy, Conor (Lewis MacDougall) whose his mother (Felicity Jones) falls seriously ill. To cope with her illness, Conor conjures up a 50ft tree-man creature – more an authoritarian life-coach than teddy-bear – "too old to be a kid and too young to be a man" is how the monster describes Conor.
Bayona was introduced to A Monster Calls by Sergio G. Sánchez, the screenwriter behind the 41-year-old director's hit films The Orphanage (2007) and The Impossible (2012). At the time, Bayona was shooting an episode of TV series Penny Dreadful. He says the novel had "a lot of ideas in common with my previous films and I felt it was kind of a movie that belonged to my world."
One of the biggest decisions that the Barcelona-born director needed to make was how to treat the story-within-a-story. "I knew that I didn't want other actors involved, because I always find it distracting for other actors to be inside a story from another story," says Bayona.
When designing the animated content, he took inspiration from the Jim Kay illustrations that he found in Patrick Ness's book. For the animated voice, he thought about the Green Man and Irish traditions, which led him to Liam Neeson. "When you cast an actor, I like that an actor brings a lot with him, that there is something of their history that they bring with them."
The animation is fantastic, but a complaint that some reviewers have had is that they believe the tale is too mature for kids. Bayona believes that adults underestimate the emotional resources of children. "I think that somehow we overprotect kids. This is a story that was written for kids to help in dealing with complicated emotions and ideas, so I think this is definitely a film for elder kids – 10, 11, or 12 is a perfect age to watch this film."
In what way does society overprotect kids? "We don't talk to them about the things that we think are going to be uncomfortable. The mother does the same in the story. She's trying to protect the kids by not telling the truth, but is provoking a bigger pain. Children know all about loneliness and sadness and rage and self-blame and bullying and not talking about it makes it worse for them."
For Bayona such questions have dominated his life. He was born in the year that the reign of Franco ended in Spain. "I belong to the first generation of democracy in Spain, so we were uber-protected and suddenly you grow up and start to get into the contact with the uncertainties of growing up and you go through it in a very painful way," he says. "I think that is why the three films that I have done so far, deal with childhood and growing up."
Access unlimited streaming of movies and TV shows with Amazon Prime Video
Sign up now for a 30-day free trial
Sign up
Access unlimited streaming of movies and TV shows with Amazon Prime Video
Sign up now for a 30-day free trial
Sign up
Truth and what it means is dominating the headlines on the day that we meet. The Oxford Dictionary announced that 'post-truth' is its word of the year. Trump has been elected. And Bayona believes that part of the reason for the ubiquity of the word post-truth is because as adults we have forgotten our fairy tales.
"I think this story is about telling the truth and expressing the truth," says Bayona. "Truth is something that matters less-and-less and you can see that in politics. There is a line in A Monster Calls – how can a prince be a murderer and be loved by his people? This is so poignant nowadays. How can we have these politicians elected by the people? This is why it's so important to find the truth and to express the truth and this is what fairies stories do. I think television and the internet is a lot about information and not much about knowledge."
So has Bayona ever practiced post-truth himself? He laughs before answering, "I made a lot of commercials and commercials are about that, selling something that isn't truth. That is what I thought was so interesting about A Monster Calls. It's a meditation on what is truth and what is reality, which is not the same. Reality is just a succession – a chain of events and fantasy reveals a truth."
He also takes aim at the so-called "live" screen experience because he sees it as creating a fiction rather than a representation of an actual event "Nowadays we experience everything through our television or our computer. It's a way of reality to hide the fact that you are not living this experience by yourself. Do you understand what I mean? More-and-more we have live television, we now have Facebook that can go live, because that is a way of making more real what is not a real experience. "
This moves the conversation on to the fact that Bayona will next be making the sequel to Jurassic World, where the action takes place in a park of cloned dinosaurs, and humans go as tourists to experience what earth was like in prehistoric times. He says he will make the film as much "Jurassic Park 5" as it is "Jurassic World 2".
Bayona is coy about discussing the plot but not his approach to the story. "It doesn't matter what the film is about – what is important always is what lies behind the story," he says. "So as a filmmaker you need to take out the dinosaur and think about what is lying behind the story, beyond the dinosaurs, beyond the genre. For me the dinosaur is the surface."
This will be his first film told from an adult perspective, although I do note that Jurassic World star Chris Pratt often seems like a child in an adult body. "An adult can be a child too," says Bayona. "Then you have to think, what are the fears facing him? I think that in front of death we all feel like a helpless child so depending on what will be the subject matter an adult can be like a kid too."
So how does he feel about taking on his childhood hero Steven Spielberg? "You are right, because you said taking on Steven Spielberg, so you know that you're working on a franchise that has his own father. Right? So I'm very aware that I'm trying to take care as much as possible of his baby so I'm there trying to help. I think somehow that there is a lot a director can bring to a story."
What Bayona will add is more of a horror element. His favourite horror film is The Shining. The Stanley Kubrick's film also features memorable scenes with children. But the inspiration for the scares in the forthcoming Jurassic World sequel will be Spielberg.
"Jurassic is going to be much more scary than the previous films," Bayona says. "You need to think that these movies need to appeal to a very big wide audience and that is very tricky. But if you think about the first Jurassic Park that was very scary. Remember that scene with the T-Rex in the car and the kid? You see that scene again and it's quite dark and scary. Stephen Spielberg was very brave doing that with kids. I think somehow you can bring that back for a blockbuster film."
'A Monster Calls' is on limited release from 27 December and UK-wide from 6 January
Join our commenting forum
Join thought-provoking conversations, follow other Independent readers and see their replies