Documentary Chancers shows how British feature film producers fraudulently used film tax relief
A new documentary reveals how two cinema novices scammed the public purse for millions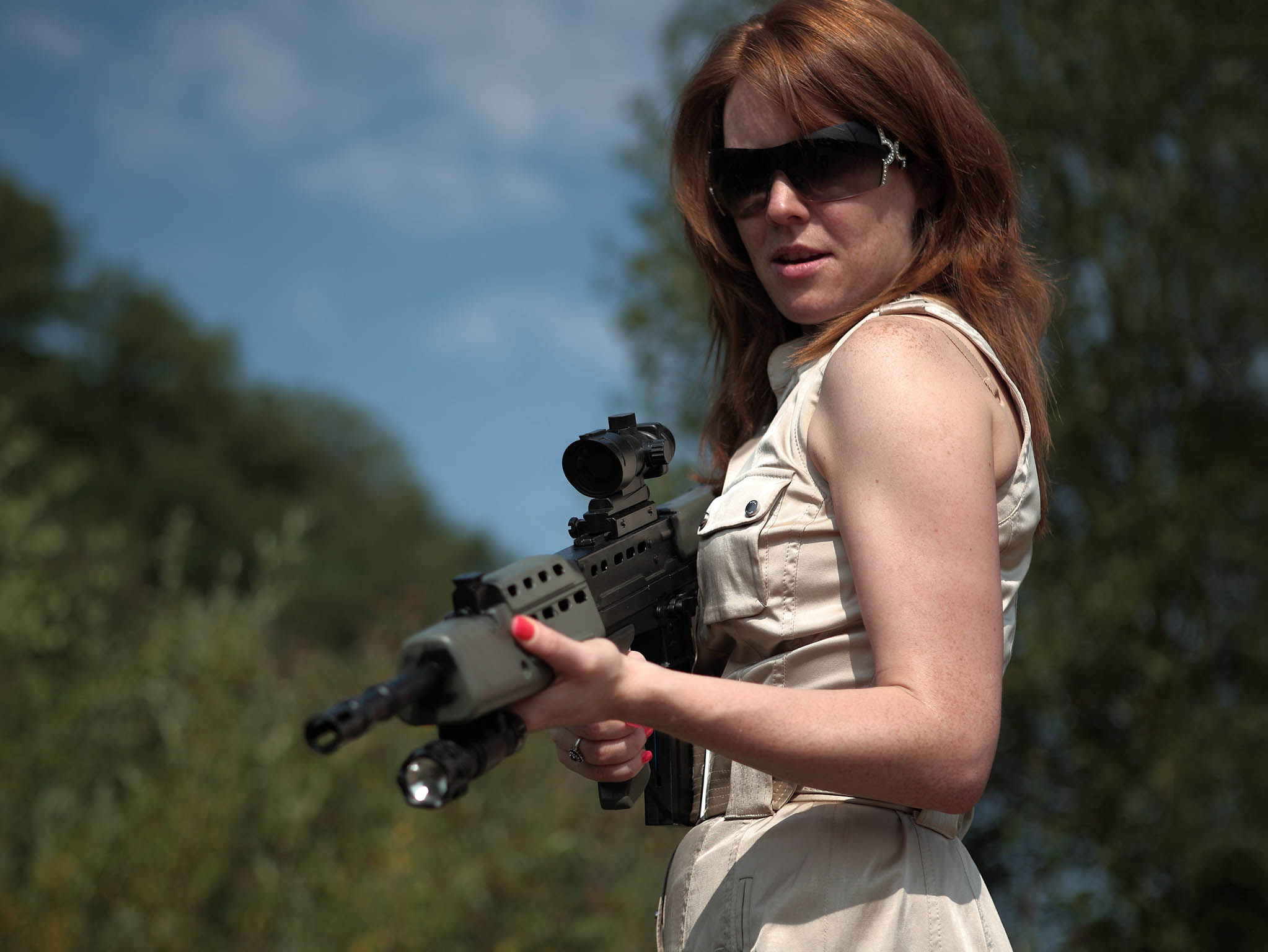 When the Blair government introduced tax breaks for the film industry in the late 1990s, financiers who had previously ignored British movies began to pump money into film investment schemes – but the suspicion lingered that many were motivated more by opportunities for deferring or avoiding tax than by any prospect of winning Baftas and Oscars.
A production boom ensued, and a large number of truly lousy and downright eccentric movies were made. There were loopholes in the way the tax breaks were designed.
These were incentives aimed at the film industry but, in their early days, TV soap operas, kids' shows and even weather forecasts were all able to use them Opportunistic film financiers were factoring in cast and crew deferrals worth much more than their films' (generally tiny) cash budgets and then claiming tax relief on the total amount. There were complaints about the amount of money being siphoned off by "middle men".
In 2012, The Times quoted an HMRC (HM Revenue & Customs) source who said that film tax schemes had enabled investors to avoid an astonishing £5bn in tax. Investors included Premier League footballers, politicians and TV celebrities. The public perception was that some high-net-worth individuals and their advisors had been looking for ways to outsmart the Revenue.
A more generous reading is that one reason that so many big-budget Hollywood movies (Gravity, Harry Potter, Star Wars: The Force Awakens etc) shoot in the UK is that they receive such generous tax relief.
Relief is available for Hollywood blockbusters and for low-budget British features alike. It is instructive to watch Ben Lewis's entertaining new documentary Chancers to learn how that tax relief is sometimes used for fraudulent purposes. It tells the cautionary tale of a tiny British film called A Landscape of Lies. The producers behind it were convicted in 2013 in the first prosecution for film tax-relief fraud. HMRC later claimed that the movie was a sham all along and that the real intention from the outset was "to defraud the public purse of nearly £1.5m in VAT along with nearly £1.3m in film tax-credit claims."
This, though, wasn't a case of master criminals dreaming up an ingenious plan. As Lewis's film shows, it was more a case of bungling amateurs of the type you used to find in old Ealing comedies. There is comedy as well as pathos in their story – and the producers still really don't seem to think they were doing anything very wrong.
The world's highest-paid actors 2015
Show all 10
Flash back to 2009. Aoife Madden, a Northern Irish actress who had been retraining as a primary-school teacher at East London University, met Bashar Al-Issa, an Iraqi property developer and entrepreneur. "If Aoife is our Bonnie, Bashar is our Clyde," Chancers tells us.
By then, Al-Issa's international property empire was teetering on the edge of bankruptcy. He decided to re-invent himself as a movie mogul. With this in mind, he recruited Madden to set up a film-production company, Evolved Pictures. Neither Al-Issa nor Madden had produced a movie before and didn't have any money but this didn't put them off. They advertised online for scripts. Stuart Knight, who had just finished a course on screenwriting at Preston College, responded by sending Madden his student script A Landscape of Lives, an ambitious crime drama set in Los Angeles.
Access unlimited streaming of movies and TV shows with Amazon Prime Video
Sign up now for a 30-day free trial
Sign up
Access unlimited streaming of movies and TV shows with Amazon Prime Video
Sign up now for a 30-day free trial
Sign up
The producers began to hire staff and to plan their film. It was at this point that the UK's Film Tax Relief, which offered a payable cash rebate of 25 per cent on any UK expenditure, proved so useful. It could be used as bait to attract other international investors. Evolved's principals told potential backers that they hoped to cast Jeremy Irons, Liam Neeson and Omar Sharif in their £19.6m movie. They hinted that they were on the verge of receiving significant funding.
By now, Evolved had joined forces with AB Productions. AB sent an invoice for more than £5m. Close to £800,000 of this was for VAT. Evolved claimed this money back but didn't pay the invoice. Evolved also submitted claims for VAT and for Film Tax Credit money.
HMRC inspectors became suspicious and demanded to see footage. To keep them happy, the team, who hadn't actually started making the film, hastily shot material with a borrowed camera in someone's flat. The inspectors couldn't work out why a big-budget film looked as if it had been shot by students.
On April 11, 2011, Maddem and Al-Issa were arrested and bailed. The case against them was that they were fraudulently claiming money on a film that hadn't, and probably never would, be made. Madden and Al-Issa reacted by rushing A Landscape of Lives into production. They hired a director, former nightclub security consultant Paul Knight (Charlie Kray's godson), who was unaware of what had transpired. He rewrote the screenplay in a few days.
"We were casting while we were filming. We literally just had four months," Knight later recalled. The title was changed, with no intentional irony, to A Landscape of Lies. The storyline was also tweaked into a story about an ex-Gulf War soldier in London. Details of the full budget are hard to establish but the £19.6m movie ended up being shot for less than £100,000. With such a small budget, big names couldn't be cast, but Knight managed to recruit Andrea McLean (from TV's Loose Women) and actor Danny Midwinter.
Knight and his collaborators were making their film in good faith, and tried to recreate the Middle Eastern desert in the leafy Home Counties. This was another low-budget, straight-to-DVD-style, thriller about gangsters and geezers. The hitch, as the narrator of Chancers tells us, was that "the entire cast and crew, unbeknownst to themselves" were acting out "an alibi for a multi-million-pound fraud" against the Revenue. As it turned out, that alibi simply didn't stick.
A Landscape of Lies was completed and went on to show in Marbella and Las Vegas. While on bail, Al-Issa and Madden also made two other tiny-budget movies but this frantic activity didn't save Madden and Al-Issa from receiving prison sentences in early 2013 of four years and eight months and six-and-a-half years respectively; three others were also jailed. In court, their own director, Paul Knight (who had not been paid) gave a statement for the prosecution.
There is a revealing moment in Chancers in which HMRC investigations leader Alison Chipperton talks of the "hilarity" she and her colleagues felt at the sheer chutzpah of the Landscape of Lies producers.
There have been several other legal cases pitting HMRC against the film industry. What Madden and Al-Issa were involved in was petty pilfering by comparison with the multi-million-pound tax-avoidance schemes that others have allegedly hatched. Even now, there is no evidence that Al-Issa (who remains in prison) accepts he was doing anything wrong. He and his trainee-teacher accomplice were convicted in the first prosecution for film tax relief fraud – and that, at least, will earn the two hapless producers their own little niche in British cinema history.
'Chancers' is on BBC4 on 24 January
Join our commenting forum
Join thought-provoking conversations, follow other Independent readers and see their replies