From American Sniper to Timbuktu: how should cinema respond to terrorism?
Cinema's take on terrorism has to become more nuanced, argues Tom Seymour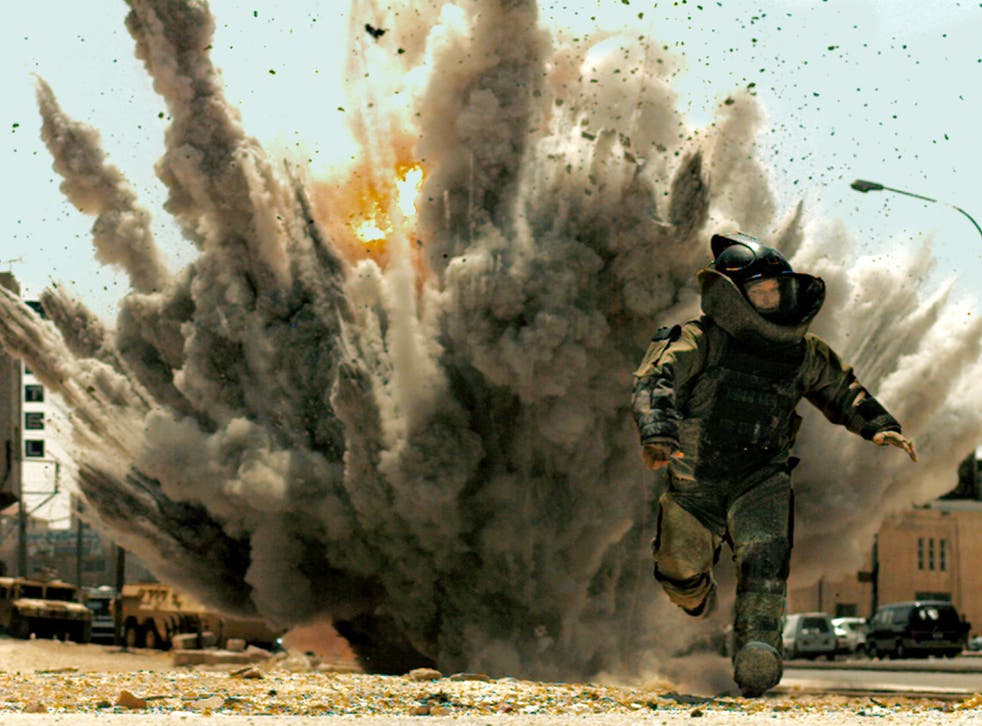 In the greatest of ironies, the week Charlie Hebdo returned to the streets, a crude, tearful Prophet staring from its cover, an acclaimed film about life under radical Islam was censored in France.
Timbuktu, which premiered as an official selection in Cannes last year, was due to be shown in the local cinema of east Paris suburb Villiers-sur-Marne, the birthplace of wanted fugitive Hayat Boumeddiene, wife and accomplice of one of the Paris gunmen. But Jacques-Alain Bénisti, the local mayor, stepped in to stop the screening, declaring the film "an apology for terrorism", according to Le Figaro.
In fact, the latest work by Malian director Abderrahmane Sissako is anything but: rather it portrays extremists' hypocrisy, confusion and incoherence. Dealing with the 2012 occupation of the titular Malian city by jihadists, who placed it under Islamic law (Sharia), it shows, without sentiment, the monstrousness of fundamentalism, including a couple being stoned for adultery, and a woman publicly whipped for daring to play music. But it also depicts the young invaders as inconsistent: banning football and then passionately arguing over its finer points, banning smoking and then nipping out for a quick fag, and condemning "all things new" before slaving away at their mobile phones.
"To portray a jihadist as simply a bad guy, who does not in any way resemble me, who's completely different – that's not completely true," Sissako told The New York Times recently. "The jihadist is … a fragile being. And fragility is an element that can make anybody tip over into horror."
What's clear is that cinema's response to terrorism is more fraught an issue than ever. On the one hand, Western cinema is a new front in the "war on terror". While on the other, jihadism in 2015 is itself appropriating the language of Western popular culture with its murderous viral videos, designed to both intimidate and recruit, and showing a terrible appreciation of the language of Western action films and video games. When Abu Sumayyah al-Britani, a teenager from a nice part of Cardiff, joined Isis last June, he said: "Jihad is better than Call of Duty."
Amid all this, is it not time for the film industry to start thinking seriously about its responsibilities?
After all, if any film is an apology for terrorism, it is surely not Timbuktu, but the grand "us vs them" narrative that is American Sniper, the massively successful Hollywood blockbuster that has grossed almost $300m at the US box office. Told from the perspective of US marksman Chris Kyle who killed, with untainted self-righteousness, more than 160 men, women and children, American Sniper depicts virtually every Iraqi as an emotionless, radical extremist. Or, in his words, "savages". Focusing on Kyle's struggle with combat stress, the film almost incidentally cleaves the Iraq War into righteous good and fanatical evil.
It is also the latest in a roll-call of "based on a true story" films to do more or less the same, from The Hurt Locker to Argo, Lone Survivor and HBO's mini-series Generation Kill. Plenty of films, from the Transformers franchise to the sober, rigorous Zero Dark Thirty, were made with the co-operation of the American military, and tend to make a lot of money and/or win a lot of awards. The ones that offer more ambiguity when it comes to Western military action – such as A Most Wanted Man, Rendition and Green Zone – tend to disappear pretty quickly.
Do films inspire violence? That, of course, is a causal relationship that has been debated ever since America's first Western, The Great Train Robbery of 1903, depicted a murderous hold-up as its opening scene. Though most would agree that the link is both complex and indirect, the idea that American Sniper can have real-world consequences bears scrutiny. The American-Arab Anti-Discrimination Committee recently claimed online threats against Muslims rose drastically after the film, a claim given credence by a quick Twitter search of audience response (e.g. "American Sniper, great, great film. Could do with more of his sort now, hunting down these dirty ragheads"). Meanwhile, when I saw the film on a Wednesday evening in east London, a young, multicultural audience lapped it up, gasping when a jihadist known as The Butcher takes a cordless power drill to a child's skull, and whooping when Kyle's bullet meets the brain of Iraqi sharpshooter Mustafa – a black-clad nemesis unworthy of a single line of dialogue.
Access unlimited streaming of movies and TV shows with Amazon Prime Video Sign up now for a 30-day free trial
Sign up
Beyond the stalls, these depictions can reflect back on the very conflict they're depicting. In 2011, the British photographer and film-maker Tim Hetherington, who co-directed the Oscar-nominated Afghan war documentary Restrepo before being killed in the Libyan civil war, started writing of what he saw as the increasingly symbiotic relationship between war and its portrayal in popular culture.
For Restrepo, Hetherington and co-director Sebastian Junger embedded themselves with an American platoon as they disrupted a key Taliban supply route in the Korengal valley, deep in the Afghan borderlands.
In a previous posting covering the civil war in Liberia, Hetherington had noticed how the language of modern warfare was increasingly cinematic, as unit commanders in the rebel armies showed their troops Rambo films to amp them up before a fight. Now, in the Korengal Valley, Hetherington saw men's efforts to "fictionalise" their actions in even greater focus: he overheard soldiers comparing themselves to action heroes in war films, or seeming to link the violent computer games they played with the reality of fighting the Taliban. As Junger, Restrepo's co-director, said at Hetherington's memorial: "You had this idea of a feedback loop between the world of images and the world of men that continually reinforced and altered itself as one war inevitably replaced another in the long tragic grind of human affairs."
However, when I speak to Junger on the phone from New York, surprisingly perhaps, he comes to American Sniper's defence. "Strip away the politics and look at it as a piece of entertainment, and American Sniper is extremely well-constructed. I think Clint Eastwood was interested in Chris Kyle, and he was focused on that worldview. And Chris Kyle's worldview did not seem to include much doubt. I don't think we have the right to tell a film-maker what they're supposed to focus on, but I think we do have the right to say, whatever one does focus on, you should do it with honesty and integrity"
But what is an honest portrayal of war? After all, as François Truffaut once said, it's impossible to make an anti-war movie, because it's such a thrilling subject. Yet surely we can demand more Timbuktus and fewer American Snipers: that is, more films that aim for nuance at a time when terrorists are feeding off popular culture's crudeness.
The last word should, perhaps, go to Mayor Jacques-Alain Bénisti. "Many relatives told me that scenes [in Timbuktu] are closely reminiscent of those we have recently known," he said, having admitted he hadn't actually seen the film – and agreed to screen it after all.
'American Sniper' is out now; 'Timbuktu' will be released in the UK on 29 May
Join our new commenting forum
Join thought-provoking conversations, follow other Independent readers and see their replies