Armando Iannucci interview: 'The danger is turning Donald Trump into a comedy character. He's not. He's dangerous'
'The Thick of It' creator is back with the brilliant 'The Death of Stalin'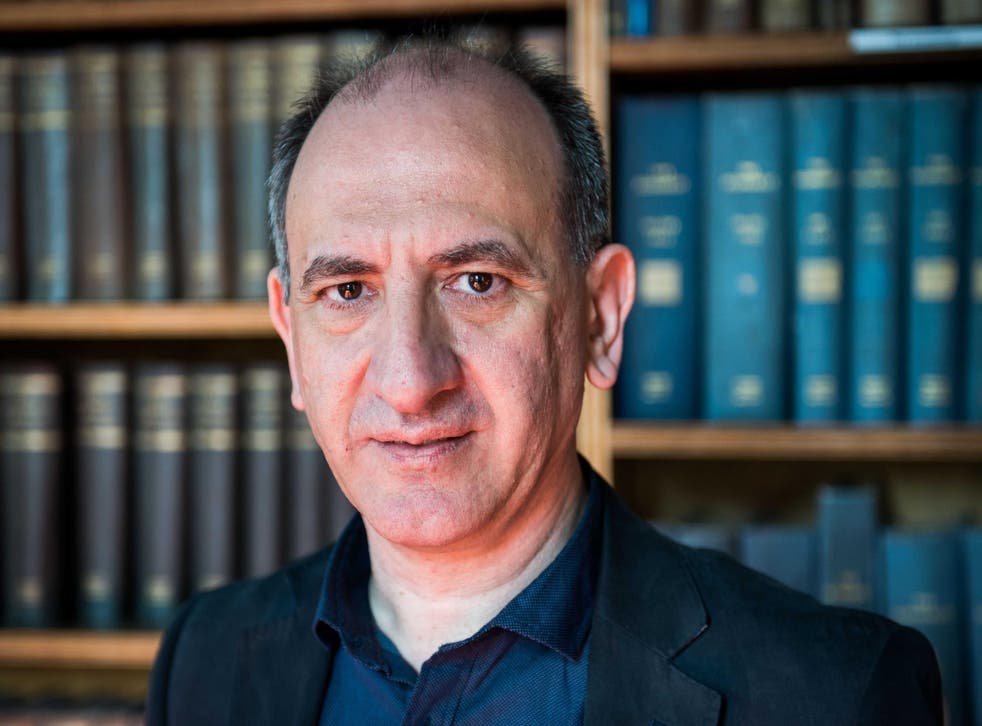 There are few satirists who have made Britain laugh quite like Armando Iannucci, the mastermind behind The Thick of It, I'm Alan Partridge and Veep.
Critical acclaim has welcomed almost all of his projects, winning the 52-year-old some famous fans. Among them is Jason Isaacs, who admits to being familiar with "every nanosecond" of Iannucci's output, from the Oscar-nominated In the Loop to the BBC Radio 4 show On the Hour.
As with all of his work, Iannucci's second feature film, The Death of Stalin, which stars Isaacs – along with Jeffrey Tambor, Steve Buscemi, Michael Palin and Andrea Riseborough – has touched a few nerves. Centring on the aftermath of the Soviet leader's death, and based on a graphic novel of the same name, Russia's Communist Party has already called on the Kremlin to ban the film.
Sitting down with The Independent, Iannucci spoke about the upcoming project (likening the titular character's reign of terror to America's current President), while also discussing Brexit, heading into space, and learning how to laugh at Donald Trump. Read the full Q&A below.
Before this, I rewatched The Thick of It.
You must have been depressed! Now that seems like a golden age, where politics actually worked.
I remember watching In the Loop with my dad, who joked how it must be difficult constantly seeing the world in such a cynical way.
The scary thing is, In the Loop was true. When we played the film in Washington, one congressional aide put their hand up and said, 'Can we just apologise, because all of that is true'. In the Loop was based on the stories we had heard in the lead-up to the Iraq War, the misunderstandings. The Defence Secretary at the time, Donald Rumsfeld, was recruiting people to help run Iraq after the invasion. You had people who did not know the language or the customs. There was a period at these barriers where marines would put their hand up to say stop, but the cars would keep driving forwards and the marines would shoot. It took six months before someone explained that putting your hand up meant come forward. There are lots of politicians who say the film was demeaning politics but privately they says it's worse in real life.
Watching The Thick of It now, as part of the media, I look at certain characters and see people in my building.
There's this constant pressure to perform, to be perfect. For the cameras, the microphones, and if you get a word wrong – especially now with social media – you have 24 hours of abuse.
With Twitter being so widely used now, the show would surely be very different today?
The characters would all be wrecks by the end, more than they were. There's this mob rule taking place on social media which is a disturbing thing to see. Social media can be great, especially for engaging people and getting a message out there. The other side is, if anyone says something different to you, rather than engage with them you just cut them off. Democracy is about different opinions coming together, trying to hammer out something that appeals to the most people. Today, if you say something I disagree with, I can block you. That's how democracy breaks down.
There's been nothing quite like it before.
I wonder if there will be a backlash against it? I know of young people who have switched their Twitter off, they want to get out of Facebook.
I'm often tempted! So, The Death of Stalin. You have always told timely stories, so why this one now?
A few years ago, I wanted to tackle a contemporary authority figure, perhaps a dictator, a populist, or a cult leader. Someone like Putin, or Erdogan in Turkey. This was, of course, pre-Trump. When the production company introduced the graphic novel, I knew this was the story. Why look at something else? This happened. As if to say, 'this happened, let's not do this again'. By the time The Death of Stalin finally comes out, we've had Trump, and the parallels are just… Anyone Stalin disagreed with was called an enemy of the people, you were criminalised. Trump calls you 'fake news' and 'unpatriotic'. It's that same tendency of someone who wants to run the country by himself, not wanting anyone to oppose him. I find it disturbing.
And now you have Putin possibly not letting your film play in Russia.
So far that's just been one person in the Communist Party who was quoted on a website somewhere. That's it. We have a Russian distributor who will go through the normal process. Like what we talking about earlier, when these things appear on a website that looks like The Guardian it's as if they become absolute scientific incontrovertible fact. They get quoted and quoted again until they become official news. Everything looks official on the web, but it's just somebody, somewhere, in some obscure bedroom, saying 'I think Damian Green looks like a fish'. Before you know it, it's almost like 'Damian Green is a fish' because the story appeared on a website that looks official.
The upside would be stories about someone like Harvey Weinstein are finally getting covered.
Absolutely. You can quickly subvert the channels of censorship. There are these tremendous upsides, but like anything, we have to think about what we're doing. For instance, the car is great but it kills people. It also gets people very successfully from A to B. We just have to monitor it in a way that we can reduce the bad aspects and improve the good aspects. At the moment, we have this mindset where we believe everything should just be anarchic. You can download instructions on how to make a bomb. If we let it go completely, it will become like the wild west.
What's your fascination with telling stories like The Death of Stalin and The Thick of It?
I really don't know. I think, when you start off as a writer, you write about what you are interested in. I'm keen on politics. I want people to be actively engaged in politics. It was great that the last election inspired more young people to come out in higher numbers. It's also the drama of politics, particularly in the UK. One minute you have a majority government, which means you have absolute power, unlike what you have in other countries. If you are the prime minister with a big majority you can do whatever you like, within reason. If it's against the law, you can change the law. But, hold an election and the next day you can be out, loading stuff into the back of a van and driving off.
27 films to look out for in the first half of 2018

Show all 27
You've previously said Brexit is almost too depressing to make fun of. Do you still think that?
It's hard to be funny about Brexit. Everyone says it's the biggest crisis to hit the UK since the Second World War. So what did we do then? We had a national unity government. But we've lost that sense of reaching out to the other side. The last election showed us no one party commands a majority, so why do we still have one party monopolising the negations? Clearly, the Conservatives are divided from top to bottom. Wouldn't it be better for the two leaders to come together and take us forward. I'm not saying there should be a coalition government, but if this is the biggest thing to hit the country since the war then why aren't they stepping up and doing something as radical? Part of the frustration is no party leader wants to give ground to any other. Labour said 'if Theresa May can't do it, we'll do it', but they should both be doing it! If you look at how the election turned out, that's where you get your majority.
Do you fear the same making fun of Trump?
The danger is turning him into a comedy character. Because then he becomes a clown, someone who is quite containable. He's not. Trump's dangerous. He's unstable. He's not an idiot, he's deranged. That's why I like what John Oliver does because he does journalism. His way of being funny about Trump is to explore the facts and lay them out. The discrepancy between what he said then and now, between wanting to this here and now, that's where the comedy is. It's a comedy of realising what an absurd situation we're in. It's nervous laughter rather than raucous laughter.
Is laughter, then, still the best medicine?
There's a satirical tradition in the UK which means we don't protest. In Europe, they man the barricades and storm the palace and release the prisoners. Here, we make jokes. There's always a danger that means, fundamentally, we don't disrupt as much as we could do. If I'm really excised by a political issue, I just want to write about it, not make jokes, to encourage people to take part, to protest and demonstrate and write to their MP. To voice their concerns, to make contact with people in politics.
With Trump in the US and Brexit here, the world seems a pretty terrible place. Is that why your next show heads into into outer space?
Unfortunately, the crew have a lot of people with them who remind them of home. They try to come up with a new version of society starting from scratch, but things don't go to plan.
The Death of Stalin is in cinemas now.
Join our new commenting forum
Join thought-provoking conversations, follow other Independent readers and see their replies