Ciaran Hinds on Bleed for This, playing a supervillain in Justice League and asking old friend Liam Neeson for motion-capture performance tips
The Irish actor who plays Angelo Pazienza, father of real-life former world champion boxer Vinny Paz in 'Bleed for This', has performed his first role via motion-capture as the villainous Steppenwolf in 'Justice League'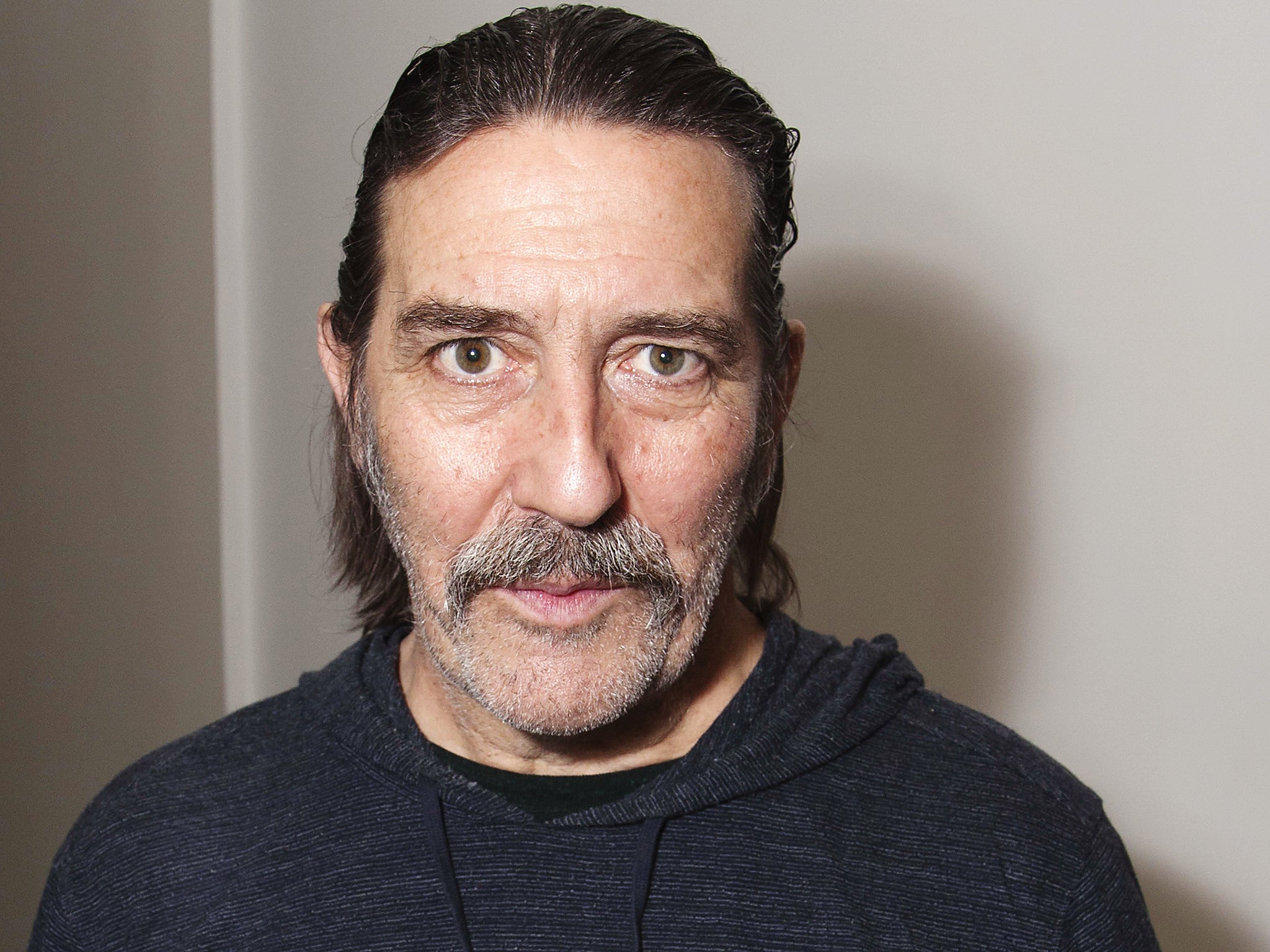 Just famous enough: that might be Irish actor Ciaran Hinds. With a stage-and-screen career spanning well over three decades, he's a highly respected player regularly on call for some of Hollywood's finest directors. But you won't find him dealing with the pesky business of fame like Liam Neeson, his good friend since they made 1981's Arthurian Excalibur together. "I'm a character actor," he shrugs. "People see me as a gun for hire."
If that's the case, then those pulling the trigger are the crème de la crème. Along the way, Hinds has worked for Steven Spielberg (Munich), Paul Thomas Anderson (There Will Be Blood), Sam Mendes (Road To Perdition), Michael Mann (Miami Vice) and, most recently, Martin Scorsese (Silence). "I must have a great agent!" he says. "I sneak in here, I sneak in there, and I get to work with these extraordinary people."
It's hardly sneaking: he's played Julius Caesar in HBO's Rome, Aberforth Dumbledore in Harry Potter and the Deathly Hallows Pt 2, and Mance Ryder in Game of Thrones. Now he's about to enter into Hollywood's billion-dollar comic-book universe, facing off against Batman and Superman as the villainous Steppenwolf in Zack Snyder's DC Comics superhero ensemble Justice League, due in November. "I never read any of those comic books as a kid," he confesses. "So it's all fairly new to me."
Before that, Hinds can be seen in Bleed For This – which is just out on DVD – playing Angelo Pazienza, the father to real-life former world champion boxer Vinny Paz, who resurrected his career after a horrendous car accident. With swept-back dyed blonde hair, a broad Rhode Island accent and an extravagant manner, it's far removed from the soft-spoken 6ft-tall Hinds, who lives in Paris with actress/designer Hélène Patarot, his partner for the past three decades.
In what must've been quite a galling moment, Bleed For This director Ben Younger even made Hinds reverse his recent diet. "I was quite portly, middle-aged, and I'd just stopped drinking too much Guinness and was careful of what I ate. I didn't go on a big gym thing," he recalls. "But Ben said, 'If this is going to work out, you need to put on weight again.'" The actor duly obliged, piling on the pounds. "And it's still hanging around me!"
It's a fantastic transformation by Hinds, who was conscious of dialling back his performance to portray this domineering patriarchal figure. "Angelo, he was such a big character in real life. He was almost theatrical. When he came into a room, he was talking louder than everybody else. He was commanding attention. I thought, 'Where do we pitch this?' Against the real Angelo, on film, it might start to come across as a theatrical caricature."
Meeting the real Vinny helped understand the father-son relationship. "Angelo loved him obsessively. He loved the reflected glory of his son being the toughest guy in town." But even Hinds couldn't get his head round Paz's achievement – stepping back into the rings months after doctors said he'd never walk again. "This is the ultimate, most extreme version I've known, of somebody being dealt a bad card and going down and [coming] straight back up."
Hinds, who was born and raised Catholic in Belfast, knew only a little of boxing. "I have a vague memory of my dad getting me up at four in the morning to watch a fight with some guy called Cassius Clay!" he smiles. One of five children, he was more into Irish dancing. His mother Moya had also been an amateur actress. "She was full-time mother by the time we came around. I only saw her once on stage; she did one thing when we were kids."
With his father a GP, Hinds was urged by his parents to get a professional qualification. Obeying, he went to study law at Queen's University, Belfast, but quit to pursue acting. "Law didn't sit well on my shoulders!" After studying at Rada, he began in theatre and didn't make his first screen appearance until John Boorman scooped him up for Excalibur. "It was a time when there was not much going on in Ireland, with the economy, and we were all living hand-to-mouth really, doing bits of fringe theatre."
Access unlimited streaming of movies and TV shows with Amazon Prime Video
Sign up now for a 30-day free trial
Sign up
Access unlimited streaming of movies and TV shows with Amazon Prime Video
Sign up now for a 30-day free trial
Sign up
Evidently, it's stood him in good stead. He notes how Zack Snyder paid "homage" to Boorman's film in Batman v Superman: Dawn of Justice. "They were great fans of Excalibur, Zack and his team. Maybe that's how I got the role [in Justice League]! Who knows? There's a bit when they're walking in Gotham City and suddenly on a marquee of a cinema you see Excalibur playing." Then there was the moment Superman is impaled by a large spear. "That's exactly what happened in Excalibur, with Nigel Terry [who played King Arthur] pierced by Mordred."
Some internet critics have dubbed the 64-year-old Hinds an odd pick to play Steppenwolf in Justice League, given that the character, who first appeared in DC Comics in 1971, is a buff alien warrior. But actually Hinds performed the role via motion-capture, a first for him, with cameras strapped to him and his body sheathed in a "very tight and embarrassing" suit covered with sensors. "Basically they're going to construct something, digitally, and then they will use my eyes and mouth."
For advice, he got in touch with his old friend Liam Neeson, who had just played a giant tree in A Monster Calls using the same methods. "He sent me a little pamphlet of stuff – with him looking much more elegant than I was, I have to say." Hinds even reveals just what we can expect from the planet-snatching Steppenwolf, an underling to the yet-to-be-seen Darkseid. "He's old, tired, still trying to get out of his own enslavement to Darkseid, [but] he has to keep on this line to try and take over worlds."
Hinds is also coming up alongside Jennifer Lawrence in the thriller Red Sparrow, playing a Russian bureau chief. "Apparently, there are many bad accents I can pull off!" he laughs. But isn't he afraid of falling foul of such a role? "It always holds fear, but you have to take a deep breath…if you don't convince yourself, then you won't convince anybody else. But you do get nerves and panic, especially as you get older – the more doubts you have." So far, at least, he's kept those demons at bay.
'Bleed For This' is available on DVD and Blu-ray. 'Justice League' and 'Red Sparrow' open in cinemas in November
Join our commenting forum
Join thought-provoking conversations, follow other Independent readers and see their replies