Who will direct Bond 25 now Danny Boyle has quit? The coulds, shoulds, can'ts and won'ts
Production is scheduled to begin in four months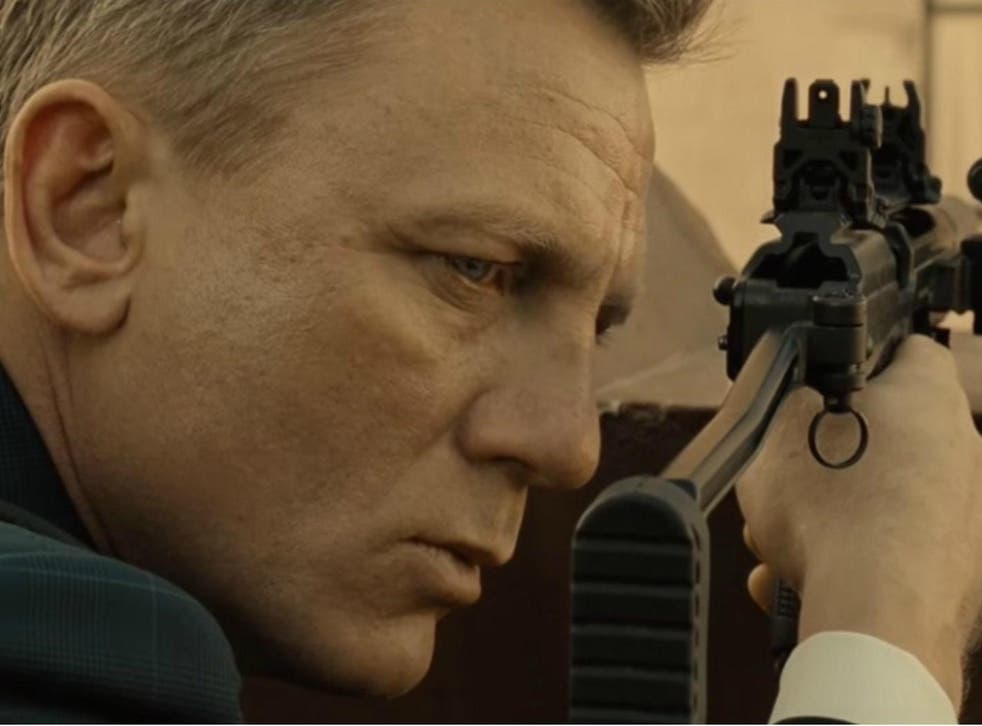 Danny Boyle was always a bit of a risk for Bond, a franchise that has traditionally preferred a safe pair of hands when it comes to direction rather than a maverick auteur. It didn't come as a huge surprise, then, when it was announced on Tuesday that the Trainspotting and Slumdog Millionaire filmmaker had left the project owing to "creative differences" – that one-size-fits-all reason that sounds almost sarcastic by this point, a euphemistic and diplomatic way of saying that director and studio had a major falling-out.
Directors will be queuing up to take over on one of film's most famous franchises, but with production on the 25th 007 outing due to start on 3 December, and the optics of hires in the film industry being more important than ever, choosing the right one won't be easy for Barbara Broccoli and co.
Here we assess some options:
Tom Ford
Let's start with a bold choice. Artists successful in one field often feel set up to fail when they try to move into another, the suggestion being that they should "stay in their own lane". Tom Ford made a masterful transition from fashion to film in 2009 though, few directorial debuts turning out as polished and accomplished as his Colin Firth-starring drama A Single Man. It was with his 2016 followup Nocturnal Animals that he showed he can handle action and suspense too, and Ford would bring a slick style and panache to the Bond franchise's production design, not to mention its costume.
Christopher Nolan
"I won't be the man," Nolan unequivocally said of his involvement, or lack thereof, when it came to Bond 25 back in February – a time when rumours were swirling that he was meeting producers to discuss the possibility of him taking the reins. But that was before Boyle dropped out, and Nolan did concede in the same interview on BBC Radio 4 that he would "love to make a Bond film at some point". If Daniel Craig can rejoin the franchise after initially saying he would "rather slash his wrists" than play Bond again, a Nolan about-turn isn't completely out of the question. The man behind Dunkirk and Inception is without a doubt the director fans want for the next 007 instalment – after all, when it comes to the smart blockbuster, nobody does it better.
Kathryn Bigelow
James Bond is a lonely, sexist misogynist (Daniel Craig's words, not mine) and a large swathe of film critics will no doubt be scrutinising Bond 25's treatment of this and how it handles the spy's historic masculine bravado and sense of sexual entitlement in a MeToo era. A female director might be a shrewd move, then, and who better to helm a franchise that's always had jingoistic tendencies than Kathryn Bigelow, the director of the flag-waving Bin Laden manhunt movie Zero Dark Thirty?
Joe Wright
The Broccolis have kept it British for the most part when it comes to Bond directors and London-born Wright must be on their list. With the sumptuous Atonement, dreamlike thriller Hanna and as-British-as-it-comes Churchill biopic Darkest Hour in Wright's filmography, Bond could be a logical next step for him.
Denis Villeneuve
The French-Canadian is on a roll following Sicario, Arrival and Blade Runner 2049 (which managed to outstrip the beloved original by some distance), and I can't think of a director who would do a better job of breathing life into the Bond franchise. Unfortunately, Villeneuve has actually turned down the job as he is already professionally and emotionally committed to a remake of David Lynch's Dune and doesn't want to give it up. He said "would love to do [Bond]", though, and if production on 25 gets delayed following Boyle's departure, perhaps Villeneuve could squeeze it in. If not, expect him to be in the hot seat before Bond 30.
Patty Jenkins
Wonder Woman may not be a work of art, but it's impossible not to admire its technical proficiency. Now a bona fide blockbuster director given the success of her DC movie, Jenkins certainly has the action chops to pull off a Bond film. She's clearly enjoying championing female action heroes right now – having signed on for a Wonder Woman sequel – but her involvement in Bond would likely depend on whether she's interested in exploring masculinity and its portrayal on the big screen.
Paul Greengrass/Christopher McQuarrie
I'm pairing these two simply because they would both meet similar criteria. Greengrass is the man behind the efficient and cleverly choreographed Bourne series, while McQuarrie has turned the Mission: Impossible movies into reliably box office-smashing action spectacles. Rumours of McQuarrie taking over have already started circulating, and either director would be a solid choice, albeit a bit of an obvious and safe one.
Ryan Coogler
Though Idris Elba has been constantly pouring cold water on suggestions that he will be the next Bond, believe it or not, there are actually other black actors. If the producers do decide to switch up 007's racial identity and play on this in the film's narrative, Ryan Coogler would be well placed to handle this. He couldn't really have been more commercially and critically successful in creating the first black superhero film, so could he do the same for the first black Bond film? Coogler also has history reinvigorating tired franchises – 2015's Rocky update Creed, for instance.
Yann Demange
Demange is probably the least-known name on this list, but he's the bookies favourite to pick up the gauntlet. This weighting seems to stem from a pretty vague Variety report on him being a frontrunner dating back to July 2017, and the Bond gig would truly be a coup for the relative newcomer. Though he's directed episodes of several TV shows including Top Boy, Secret Diary of a Call Girl and Dead Set, he has only made one feature film. Belfast riot thriller '71 was very well-received though, and it might be the way Demange (thanks to a memorable performance from lead actor Jack O'Connell) portrayed the psychological effects of violence that put him on MGM's radar.
Sam Mendes
"It was an incredible adventure, I loved every second of it," Mendes said of his departure from the Bond series after Skyfall and Spectre, which he was quick to stress was in no way acrimonious. "I think it's time for somebody else," he said after Spectre in 2015, wanting to instead tell new stories outside of the spy world. "What is important [to note] is, not doing it is not a negative," he continued. "It's not me saying, 'I don't want to do this.'" Though Spectre disappointed many, Mendes is credited with turning the franchise around after the Craig-era nadir that was Quantum of Solace, so, just as JJ Abrams has been rehired by Disney to bring the current Star Wars saga home, might Mendes be convinced to do the same for Craig's final Bond film?
Outside shots: David Mackenzie, Bennett Miller, James Mangold, Lynne Ramsay, Steven Soderbergh, Sir Ridley Scott and (a very long one) Quentin Tarantino.
Register for free to continue reading
Registration is a free and easy way to support our truly independent journalism
By registering, you will also enjoy limited access to Premium articles, exclusive newsletters, commenting, and virtual events with our leading journalists
Already have an account? sign in
Register for free to continue reading
Registration is a free and easy way to support our truly independent journalism
By registering, you will also enjoy limited access to Premium articles, exclusive newsletters, commenting, and virtual events with our leading journalists
Already have an account? sign in
Join our new commenting forum
Join thought-provoking conversations, follow other Independent readers and see their replies