The Independent's journalism is supported by our readers. When you purchase through links on our site, we may earn commission.
State of the Arts
It matters if Booksmart flops at the box office – because women still have to prove their worth
As Olivia Wilde's directorial debut struggles to sell tickets in the US, Alexandra Pollard argues that there's more at stake when films led by women fail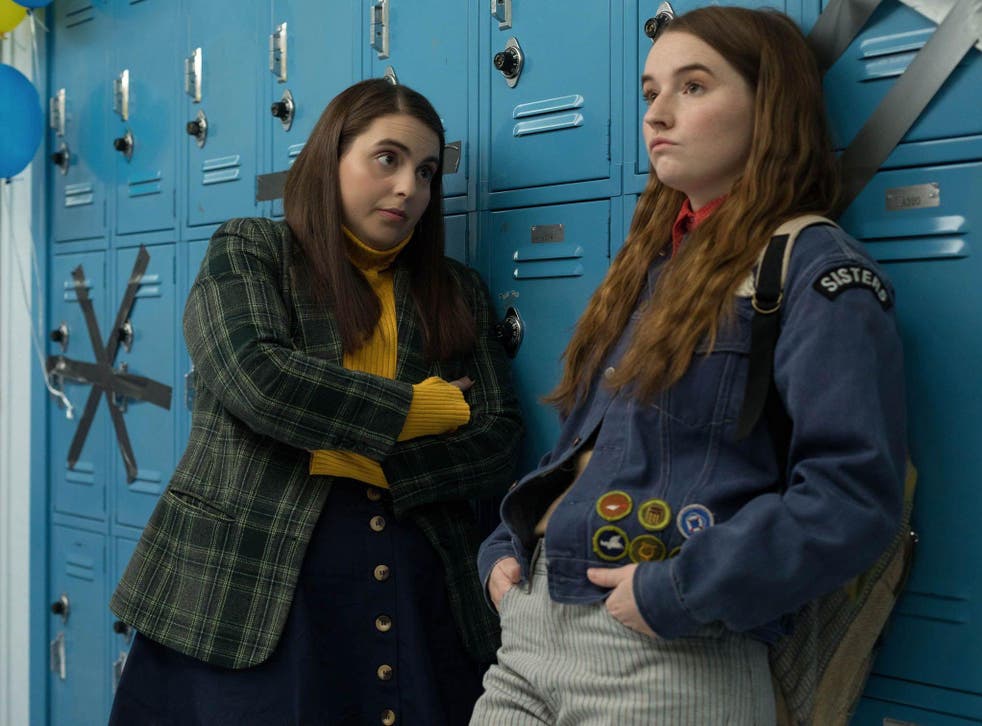 Booksmart should have been a summer smash. Olivia Wilde's directorial debut, which stars Beanie Feldstein and Kaitlyn Dever as two high-school best friends with one last chance to go wild before graduation, garnered considerable buzz when it premiered at South by Southwest earlier in the year. When it came out in the US last week, the critical acclaim kept coming – it's currently got an extremely rare 99 per cent on review aggregator Rotten Tomatoes.
Quite right, too. Booksmart is a sharp, funny comedy – as bright and brash as it is nuanced, embodying social progress rather than waving it like a flag (though there is a place, of course, for flag waving). If a film like this, with a gay female lead in the form of Dever's endearingly nervy Amy, had existed when the actor Alia Shawkat was a teenager, "I think I would have come out a lot earlier", she told me when I spoke to her at Sundance London this week. I'm inclined to agree. Beyond that, Booksmart boasts an embarrassment of brilliant set-pieces, quotable one-liners, and, well, embarrassments – the kind you might have found in the (always male-led) Judd Apatow comedies of the Noughties.
In other words, Booksmart should not have warranted this tweet, from Olivia Wilde, to her 1.7 million followers. "Anyone out there saving Booksmart for another day," she wrote, "consider making that day TODAY. We are getting creamed by the big dogs out there and need your support. Don't give studios an excuse not to green-light movies made by and about women."
There was a note of panic in Wilde's tweet. The film was widely released on 2,500 screens in its opening weekend, but made a (relatively) paltry $6.9m, coming in sixth place in the box-office rankings. There is still a chance that it will pick up as the weeks go on – word of mouth is not to be underestimated in this business – but if it doesn't, it seems patently unfair that its failure might scupper the chances of other female or queer-led films.
Best films of 2019 (so far)

Show all 49
But that is a possibility. Hollywood executives are led by money, and look to the success, or indeed failure, of other "similar" films before they'll consider greenlighting another. As The New York Times pointed out recently, women made up under a third of protagonists in the top films of 2018, and directed fewer than four per cent.
That women, people of colour, or LGBT+ people are still expected to prove the worth, quite literally, of their entire community, is a rather depressing thought. Wonder Woman (2017) should have been simply an exciting addition to the DC Universe, but it was lumbered with the responsibility of proving that female superheroes could carry their own film. When the all-female Ghostbusters was met with swathes of misogynistic trolling in 2016, it felt somehow vital that the film prove those people wrong. Films about straight white men, meanwhile, can flop over and over again, without being held up as evidence that those kinds of stories aren't worth telling.
Booksmart official trailer
It is not only the powers-that-be that can have unfair expectations of films like these, though. Often, they can be held up to punishing standards by the very people they're attempting to represent. Understandably so – people who have been marginalised are so desperate to see ourselves on screen, that when we see a version that doesn't perfectly match our own experience, it can sting even more than not being represented at all. And so films such as Booksmart – about which the only question should really be whether or not it's any good – are stuck between a rock and a hard place, hindered by their own greater social significance.
If there's any justice, Booksmart should recover from its initial stumble and become a massive success. If it doesn't, let's hope the ladder it's attempting to climb isn't pulled up behind it.
Register for free to continue reading
Registration is a free and easy way to support our truly independent journalism
By registering, you will also enjoy limited access to Premium articles, exclusive newsletters, commenting, and virtual events with our leading journalists
Already have an account? sign in
Register for free to continue reading
Registration is a free and easy way to support our truly independent journalism
By registering, you will also enjoy limited access to Premium articles, exclusive newsletters, commenting, and virtual events with our leading journalists
Already have an account? sign in
Join our new commenting forum
Join thought-provoking conversations, follow other Independent readers and see their replies